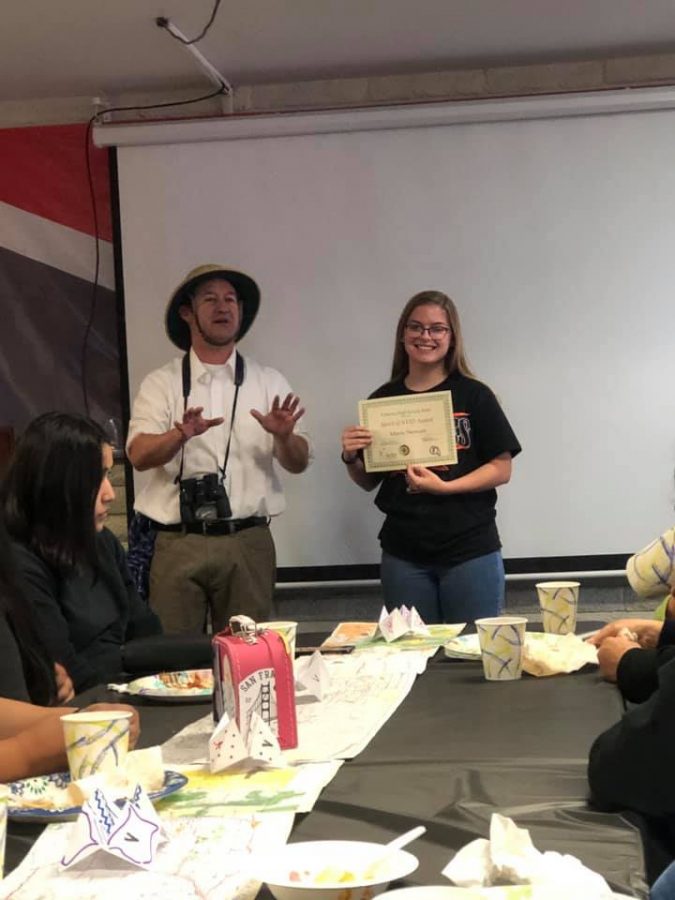 Senior Marie Stewart had to grow up faster than most of her peers. In 8th grade, her mother died from cancer, and Marie saw herself stepping up to help take care of her younger sister Nicole who was in 5th grade at the time.
"It shaped me into a more responsible woman," Stewart said. "I think personally I know a lot of things that others don't. I baby my sister as if she were my kid. I do things for my sister like take her to doctors appointments. It made me grow up and realize I'm not a kid anymore. It made me want to take school very seriously."
In loss, she found determination.
"My mom's passing hurt, but it made me want to try and just do better," Stewart said. "Without her passing, I don't think I would be the woman that I am today."
AVID stands for Advancement Via Individual Determination and AVID teacher Pricilla Bravo-Fullman believes Marie is the embodiment of that program.
"Her sophomore year she was on our AVID leadership team and Marie has always had that individual determination that we talk about in AVID," Bravo-Fullman said. "She wants to do her best, she wants to be successful, she cares about others, she reaches out, she is always there for her teachers."
Stewart knows that without the AVID program she wouldn't have been as successful as she is now. She says AVID pushes students to try harder, providing them a support system when they need it the most.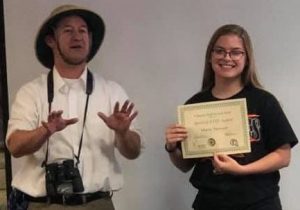 "There were points in my high school career where I didn't really want to try," Marie said. "I had bad grades at one point, not super bad but I gave up a little. The tutors and the AVID teachers helped me and pushed me to do better."
Stewart became the unofficial leader of her sophomore AVID class because of her thorough English notes. In AVID, note taking is one of the many skills students learn to help them succeed in college.
"When I had her sophomore year I remember going through notes and checking assignments and Marie's work was always perfectly color coded and organized," Bravo-Fullman said. "All the students in the class always looked up to Marie that year to see how she was answering her questions. They would want to look at her notes and she became the leader of that sophomore English class because her notes were so great."
AVID has helped Stewart develop healthy habits.
"[Sophomore year] I was really addicted to my phone, I still am as per everyone else," Stewart said. "I decided that my responsible decision would be putting my phone on [Mr. Hebert's] desk. Ever since then, that showed me that AVID makes me want to discipline myself."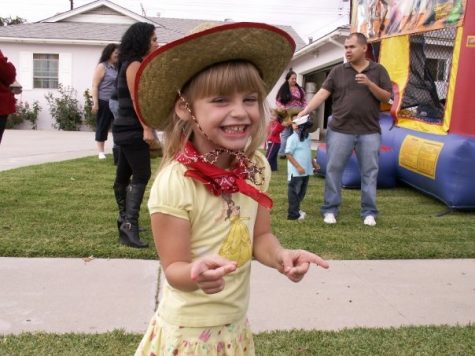 Stewart plans to attend Fullerton College and major in Medical Technology. She was inspired to pursue the career after having a conversation with a family friend who is an X-Ray technician.
"I got really invested into it because I'm not really a person who wants to be around blood but I love the medical field and the idea of it," Stewart said. "You know how they say do something that you love, that is something that I've just grown to love."
An Alaskan Native, Stewart sees herself living in Oregon with her tribe, the Cow Creek band of Umpqua Tribe of Indians, in the future.
"When I turn 18 they will invite me to live there and become a member of the tribe," Stewart said. "I would be [initiated] with them and I would learn the culture because I never got to learn it because I live here. I would like to live there and put my future there."