Platon to study media, politics at NYU
Class of 2021 Speech and Debate Spotlight
About a month after Donald Trump's 2017 inauguration, Gabrielle Platon was still an eighth grader choosing what classes to take in high school. Originally she planned to take theater but switched to speech.
"In eighth grade I became more aware of political happenings and activism," Platon said. "As I was choosing classes, I made the decision that I wanted to do something that spoke to or related to this emerging sense of political awareness and division that I was experiencing."
She continued to develop her interest in politics and media her junior year.
"I did a speech on broadcast journalism and politics and how those two interact with one another and how one affects the other," Platon said. "Having the freedom to research something and speak about something in the way that I wanted to, especially in broadcast journalism, was where I really gained an understanding of how to present my thoughts."
And it's perhaps this experience in speech that's motivated Platon to major in Media, Culture, and Communications at NYU next year.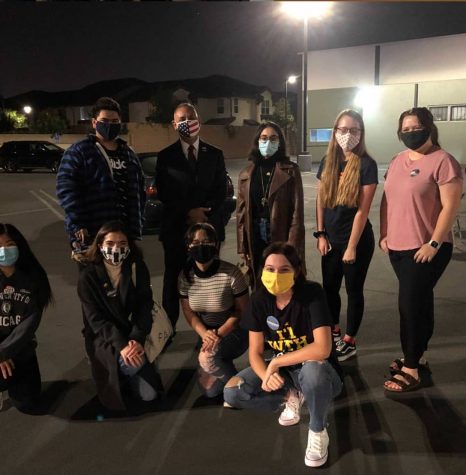 "I really opted for a non-traditional college experience in favor of an urban area where I'd have the opportunity to participate in both college activities and in bigger internship opportunities with some of the companies that I would want to work for post-college," she said.
In many ways, Platon already has a head start, including her internship with Congressman Gil Cisneros's campaign in 2020. She admits that she learned that politics should be about people not just numbers.
"My very cut-throat 'it's-just-a-numbers-game' perception of politics was radically altered by my experiences on the campaign," Platon said. "I had done community service and I had interacted with other parts of my community before, but not to that same extent when we spent hours and hours on phone banks, talking and working with people. It really made me realize that it's one vote at a time. It's one person at a time. It's not a matter of pushing demographics of people one way. It's a matter of connecting with one person and listening to their concerns and working with them based on that."
It's also this ability to connect with people that propelled Platon through four years of success in Speech at FUHS. In addition to mentoring underclassmen at FUHS, Platon coaches elementary and middle school Speech and Debate students.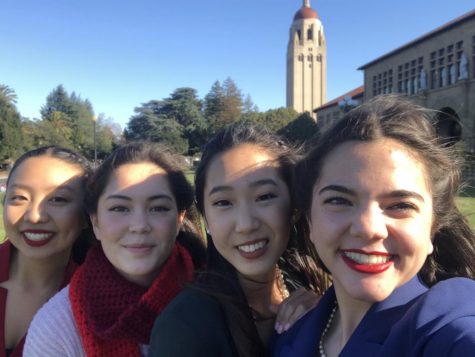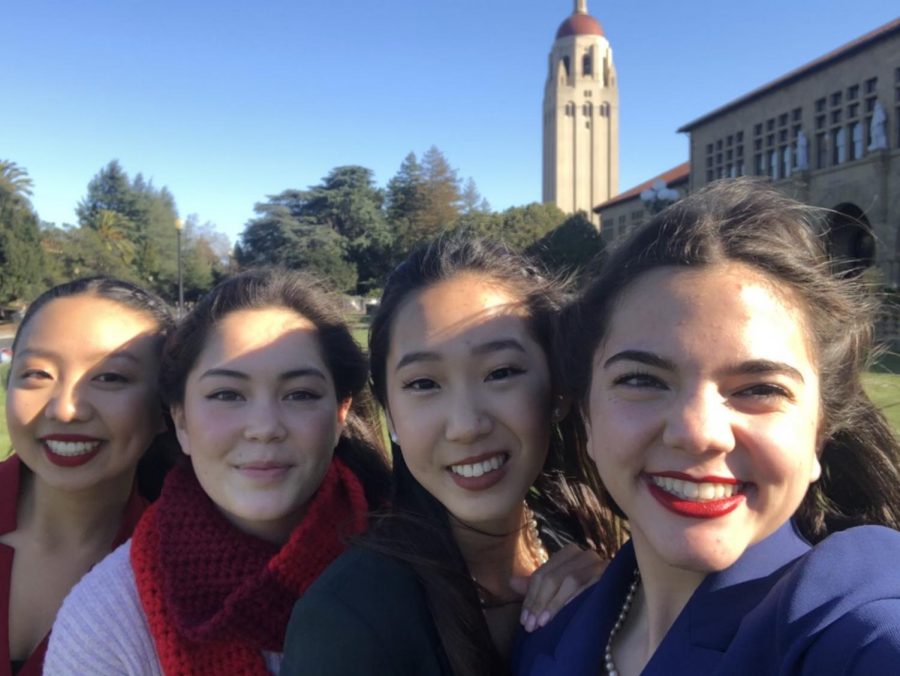 "I decided that as someone who really loves the activity that I wanted to become a little bit more involved in it and so that meant competing in some larger level tournaments on our team and it also meant giving back," Platon said. "When Laguna Road Elementary School started up their Speech and Debate team, I started working with them, coaching and judging. We've done some coaching for middle school kids in Fullerton, too."
Platon says she especially appreciates the strong sense of community the speech program provides.
"It's not just Fullerton Speech and Debate," she said. "It's people in Texas and people in Massachuchets and learning and listening to things that people from different backgrounds and different upbringings have to say, how they want to say it and what they're thinking has been an unparalleled experience," Platon said.