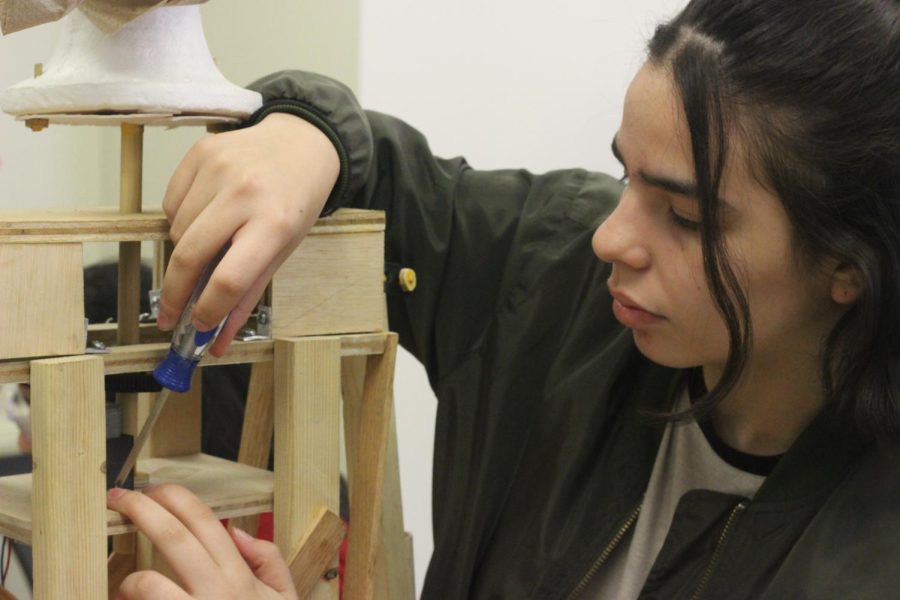 Junior Erika Pike-Gonzalez joined the BEAST Program this year, blending her creative passions with science-based fascinations.
She is currently creating an anatomical hand that can pick up lightweight objects. Along with 3-D printing plastics and shaping together wood scraps, B.E.A.S.T. students are scheduled to take welding lessons, enabling them to add aluminum mediums to this project.
"I am 3-D modeling it right now," Pike-Gonzalez said. "I was inspired by this cool video that Mr. P [Mr. Jim Pitochelli] showed us of a prosthetic hand that was made by a charity organization that was 3-D printed. It could articulate based on what the users wanted it to do."
The process of creating an anatomical hand is just as difficult and detail-oriented as it seems. Pike-Gonzalez explains the general processes of her current quarter-long project.
"First what we did was look at pictures and study the anatomy of the bones. Each segment is modeled after each phalange, how the bones interconnect and how the tendons inside the hand that connect to your forearm," Pike-Gonzalez said.
Planning to work in the entertainment special effects industry, Pike-Gonzalez takes advantage of the cost-free equipment available in the B.E.A.S.T. room.
"I thought it would be a good opportunity for me to learn the trades before I got out of highschool," Pike-Gonzalez said. "I want to either work in electronics or makeup effects for TV and movies."
Pike-Gonzalez also practices skills outside of the BEAST room, building an anatomical Iron Man-inspired hand for Halloween. She studied the interlocking finger joints, took apart a tap light purchased from Walmart, and rearranged the battery-holding compartments so that the Iron Man contraption would fit over her hand.
"I decided to make it because I love Iron Man and we had just learned how to solder things," Pike-Gonzalez said. Soldering, a common BEAST practice, is the process of melting items together with a metal filling(solder) in the joints.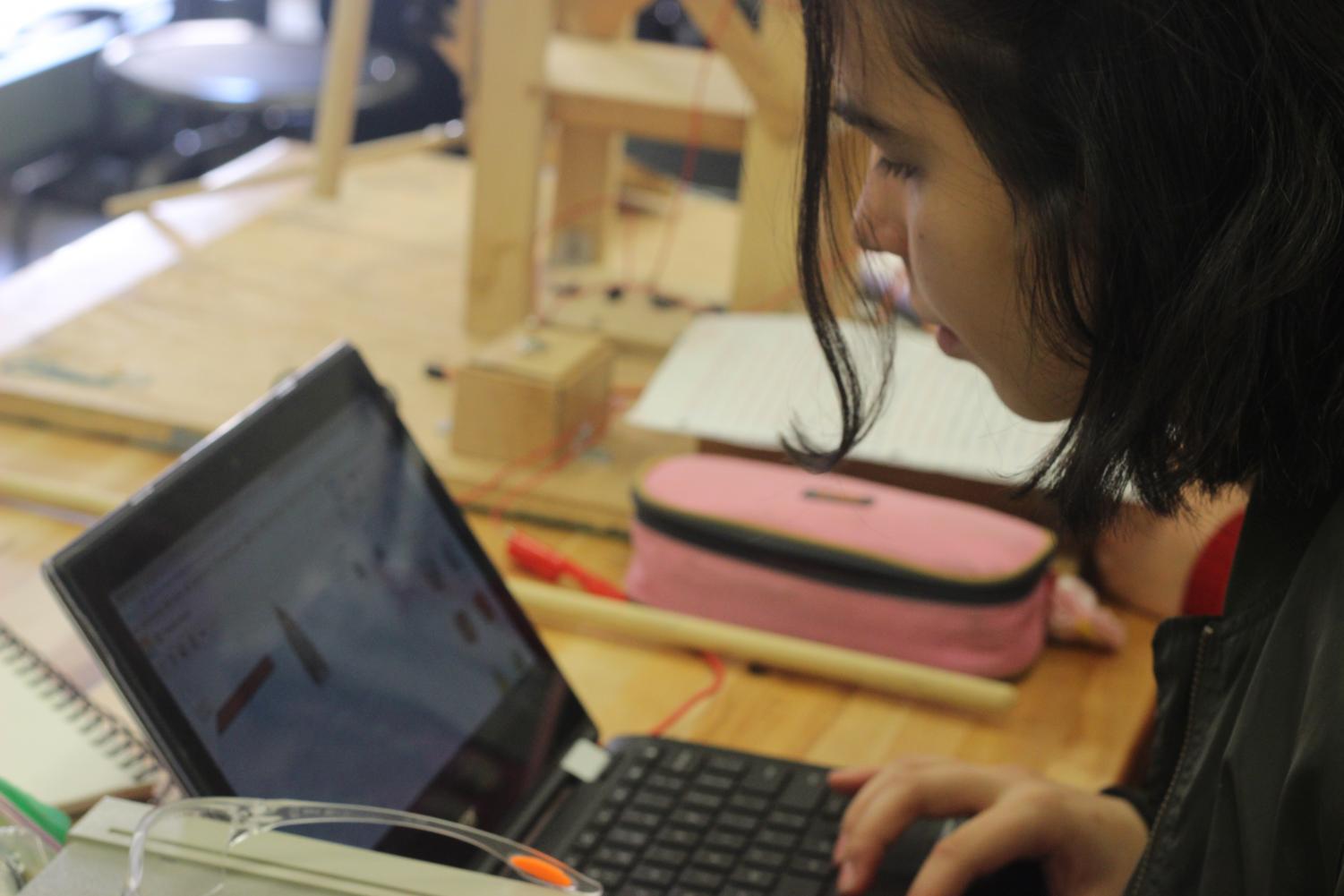 Pike-Gonzalez even built a Darth Vader helmet and Lightsaber out of PVC pipes for her Star Wars enthusiast brother. These month-long side projects are only a few examples of Pike-Gonzalez's determination to transform abstract learning concepts into a physical reality.
Pike-Gonzalez proves how the B.E.A.S.T. Program offers students a platform to create, achieve and investigate the unknown.