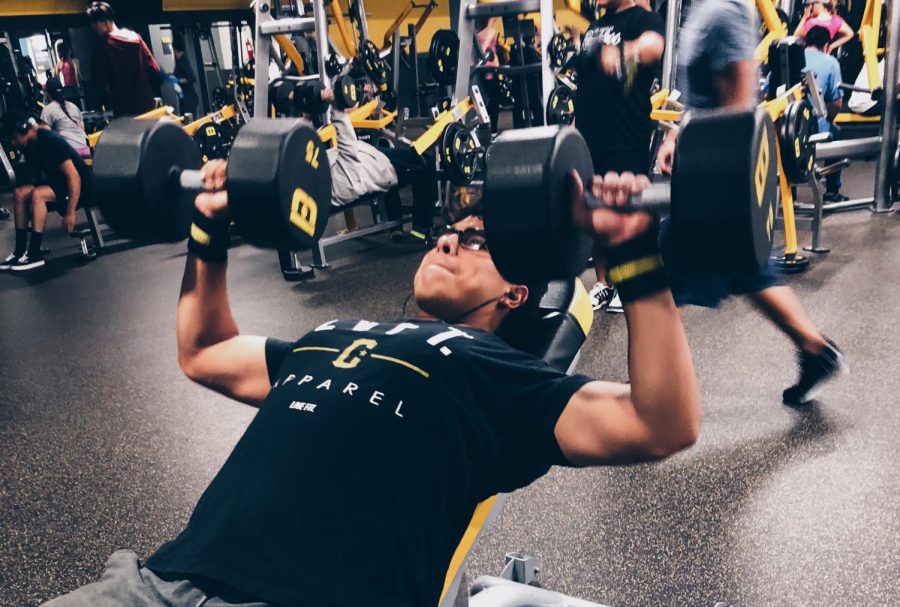 Living a healthy lifestyle is very important. However, school, homework, and jobs can make doing so difficult.
According to the Department of Health and Human Services, the recommendation for aerobic activity is 150 minutes with at least two days of strength training per week. Strength training is exercise focusing on strength and endurance, unlike aerobic activity which focuses on cardiovascularity.
Senior Sebastian Bernal makes sure to set time aside time to do strength training and has been doing so since freshman year.
"I work out daily at Gold's Gym," said Bernal.
Bernal started exercising regularly because of his own weight.
"I was chubby when I was younger. That triggered me to start working out because I didn't want to be seen as a chubby guy. I wanted to be seen as fit with big arms," said Bernal.
Contrastingly, the motto "new year, new me" inspired senior Melanie Franze to also live healthier, as she creates time to exercise after having school and work.
"It gets difficult to balance all my extracurricular activities while being consistent in working out," said Franze. "I make it a priority so I don't have time to procrastinate. If I don't have time, I'll do a little workout at home."
This new lifestyle makes Franze confident about herself, physically and mentally.
"[My goal] is to be healthy and fit," said Franze. "I need to improve on my consistency and not get lazy and cheat."
Senior Dylan Nicholson commits to the gym after ending four years of football.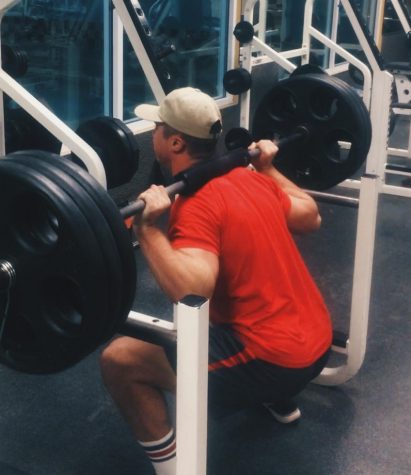 "I feel happy that I got into the gym," said Nicholson. "I definitely feel better and  healthier, too."
Nicholson's first priority is strength training. "Sometimes I can't fit in exercising because I get so busy. On days like that, I try and do a couple sets of pull ups, push ups, and sit ups before bed," said Nicholson. "Being busy definitely makes it more challenging, but being consistent is key."
After watching the documentary Fittest on Earth: A Decade of Fitness, Nicholson's goal is to compete in the CrossFit games one day. Strength training seven days out of the week has become a lifestyle for Nicholson.
Exercising not only translates to your physical health, but also your mental health.
"It's psychologically proven that if you work out, there are chemicals in your brain that make you happy," said Franze. "You live longer, look better and feel better."