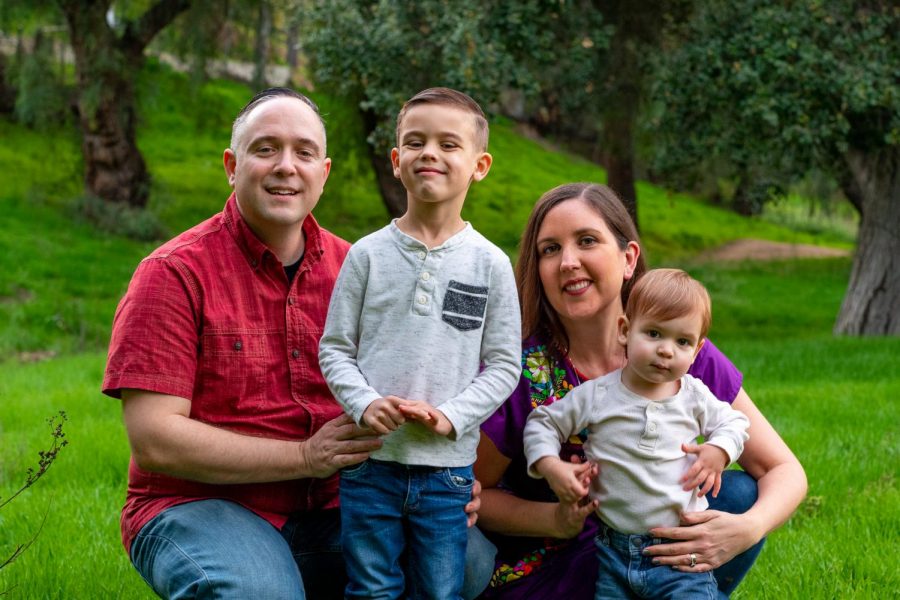 He was born at St. Jude.
He graduated from Sunny Hills.
He's always lived in Fullerton.
So, it's not surprising that the new FUHS speech and debate teacher Tarin Almstedt is happy to call Fullerton Union High School his home, too.
With speech students already competing in six tournaments this year, Almstedt and his team are looking forward to some down time over winter break.
As the new adviser, Almstedt has had to learn the processes for registering for tournaments and finding ways for students to practice and prepare.
However, his experiences in the military and working with lower-income students have given him the perspective to take on any new challenge, including speech and debate.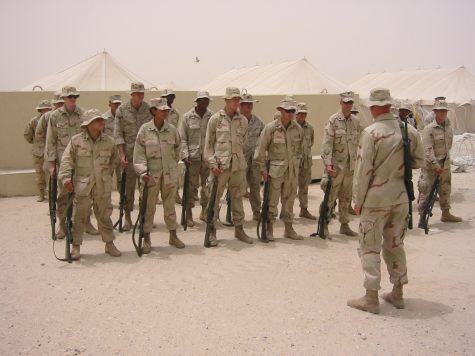 Almstedt graduated from Sunny Hills High School in 1997 and joined the military. To this day, Almstedt says that the lessons he learned while attending boot camp for the Marine Corps still stick with him.
"So, you learn how to push yourself even more because there are bigger and better things that are happening besides just what you're doing," he said.
Almstedt was deployed in 2003 to Iraq where, as an Air Support Operator, he helped coordinate from base the collection by helicopter of the dead and wounded from battlefields.
"The Marine Corps was always a driving force, and, honestly, until now, nothing has been harder than going to Iraq and fighting a war," he said. "There was a time in my life where I had to deal with that day's number of the dead."
Today, being in charge of a competitive speech and debate team would be a difficult task for most people, but for Almstedt, these challenges are nothing compared to his service in Iraq.
"As long as it's not as hard as that, anything that I can do is pretty easy," he said. "I don't think I ever want to be in a situation like that again."
When he returned to civilian life to pursue college, Almstedt said he tackled college like he was fighting a war. 
Whenever he attended a class, he would enter campus thinking to himself, "Hey, this is the next battle, my test is my next thing I need to prepare for and get ready for." 
And it worked. He earned his B.A. in English and completed his student teaching at La Habra High School, where FUHS teacher Kimberley Harris was his supervising teacher.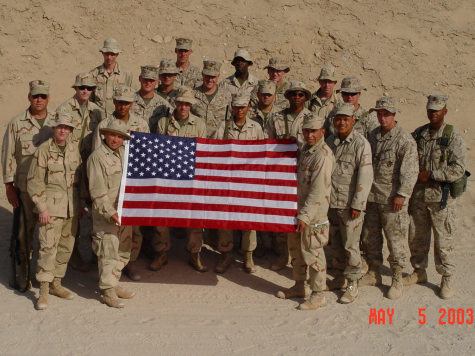 "The best thing about Mr. Almstedt as a student teacher was that he came to class with lots of real-world experiences, including working as a tech guy at a bank," Harris said. "He also was able to help me so much with new teaching technology that was coming out at the time."
Almstedt worked as a substitute teacher for a few years and also took a position at a tutoring center in Anaheim Hills where he had his first experience coaching three 7th-grade students in debate. He says his students were very smart but incredibly shy.
"Trying to get a 7th grader to find a voice is a really hard thing to do," he said. So he began with small speaking exercises.
"I handed one student some scissors. 'Here's a pair of scissors.Tell me a story that's three minutes long dealing with this pair of scissors."'
When they were ready to move on to larger projects, Almstedt invited his sister, a professor at LMU, to debate his students on the topic "Should the United States Post Office be Abolished?"
The debate was a low-stakes but exciting event resulting in a firm win for the 7th graders.
"They knew what to do, they knew how to rely on their voices, to communicate what they knew and it was amazing," said Almstedt, whose students went on to win their preliminary rounds at their first tournament in Mission Viejo.
Almstedt left his tutoring job with the 7th graders when he was hired to teach English at New Millennium Secondary School, a charter school in Gardena with about 200 (mostly low-income) students. Fullerton has about 2,000 students.
"The best part about it really was the ability to create relationships with the students," said Almstedt, whose largest class had 27 students. "Honestly I can't do it as well with a classroom of 38 students."
After a few years he took a position at the much larger Leuzinger High School, which is only a few miles from the charter school. While teaching at Leuzinger, he also earned his Master's in School Leadership from Cal State Dominguez Hills. 
It was at Leuzinger where he learned more about having a "student-centered" focus rather than a "content-centered" focus, which is a teaching philosophy he's brought with him to Fullerton.
"I'm not teaching Romeo and Juliet; I'm teaching about drama and the contents and the skills of what it takes to understand a drama instead of just Romeo and Juliet," Almstedt said.
The school's goal was to help students graduate and potentially go to college. In fact when he entered, the college acceptance rates were at 20% and when he left that had risen to 60%.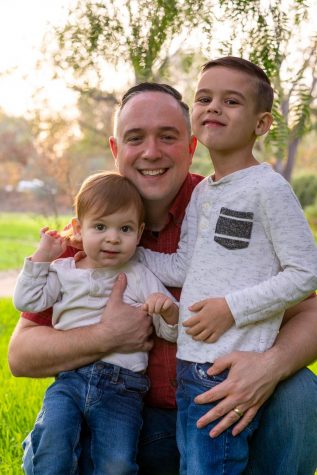 For Almstedt, those changes in statistics were on full display when one day, a student came to class high. Rather than being immediately suspended, she was taken to a drug-instruction program to help her cope with her addiction, so she was able to come back to school the very next day.
"That kind of opened up my eyes. It's like, 'We don't have to be that way, we don't have to automatically suspend a student for doing something bad, but we can try to help them,"' he said. 
Almstedt is grateful for what he learned teaching struggling students at Leuzinger, but his professional goal has always been to teach in the neighborhood where he lives.
"[Leuzinger] wasn't my community, it wasn't me helping my neighbor, it wasn't me helping the kids down the street, it wasn't me helping the businesses that are next to my school," he said.
He lives only seven minutes away from Fullerton High, and he hopes his own sons will attend Fullerton High.
Almstedt lives by a "students-first" philosophy. Especially with his English 1 students, he's been accommodating about due dates during Distance Learning. He understands the stress of being new and navigating Chromebooks all day long.
"A student can turn in something now in December that they worked on in August," Almstedt said. "Again as long as they're showing me that they learned and they understand the assignment, I grade it just as harshly as I would have in August as I do now."
The first day of school, Almstedt even took the students on a virtual tour of the campus, walking around with his Chromebook, showing his freshman students where the quad and library were.
"I realized many of them had not yet seen the campus," he said.
Best of all, students say Mr. Almstedt is super positive about everything. Even through Zoom, they see his smile, his sense of optimism and his sense of humor, traits that help everyone through the pandemic and through life.