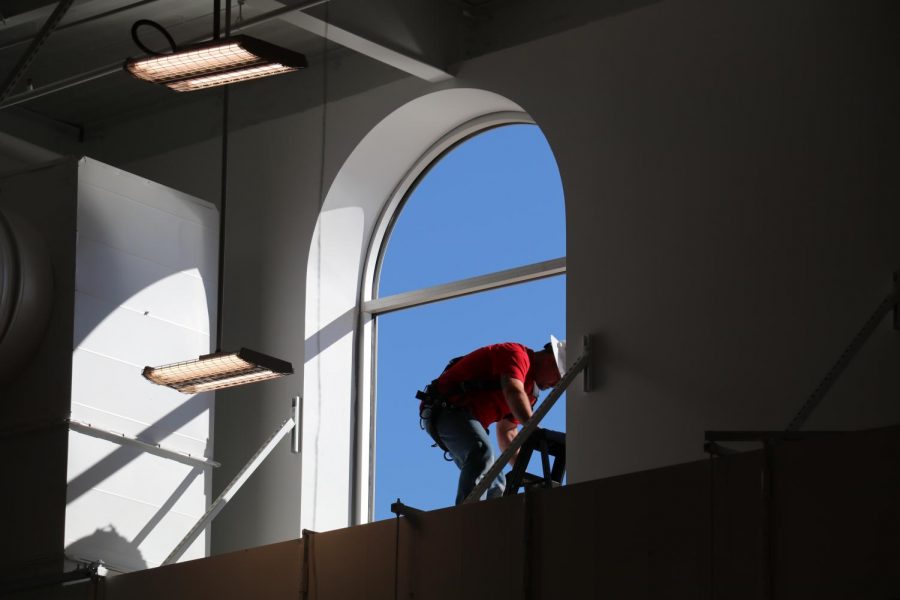 The new gym is in its final stages of construction with crews installing tiles and finishing the locker rooms.
Principal Laura Rubio says that auto body teacher Andrew Munoz has refurbished the letters from the old gym.
"They look absolutely amazing," Rubio said. "We're going to incorporate those into the new gym on the inside, so we're trying to blend a lot of old with the new. We want to make sure that we honor our 120-plus years of history."
Rubio doesn't have an official completion date just yet but says the gym should be done around spring break.
"I do want to schedule an opening ceremony even if it's live streamed or just to take pictures and cut a ribbon."
Construction of a new fieldhouse is done and will be used soon.
"Lockers are in, bathrooms are done, there's even a whiteboard. There are offices in there for coaches," said Rubio, who noted that it is also a nice space for visiting teams to use.
Rubio said the trainers' room is almost done with upgrades.
"We got some chairs and a new equipment table that can be rolled in or out. We've got a soak tank like what you see when athletes go in an ice bath," Rubio said. "The facilities are going to be for all our athletes. It's really great."
Click on slideshow to view more photos.