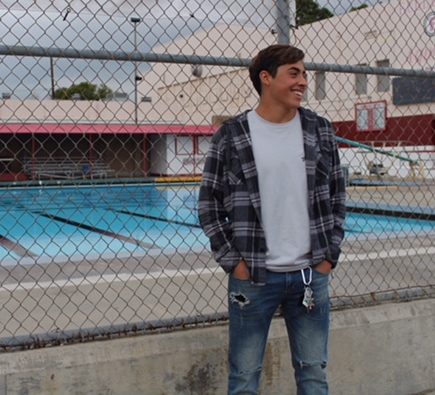 Taylor Garcia
Taylor Garcia describes himself as passionate, as he pushes himself to remain driven in activities he is committed to.
For instance, Taylor has been a part of the water polo and swim program, while also taking part in NHS/CSF.
By being a part of so many school programs, Taylor has learned to admire the camaraderie built upon the school and how he can rely on all his peers through any troubling times.
He considers his dad his biggest inspiration because of his teachings of motivation and commitment.
Taylor believes Mr. Fullerton requires being an easy person to communicate with and embodying respectable characteristics.
As he looks forward in having fun during the event, Taylor is still nervous as he has not yet discovered his talent; but, perhaps, he will bust out his super powers like his favorite hero, Captain America.
If Taylor were to be an animal, he would love to be a sea turtle, as their "laid back" lifestyle matches his personality.