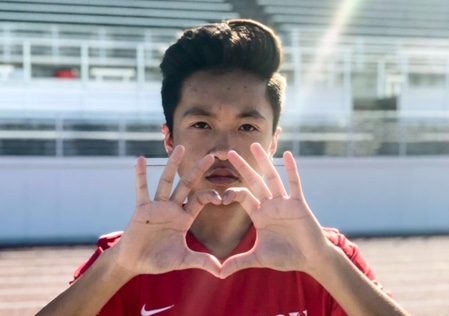 Phu Huynh
Phu Huynh is everyone's favorite hype-man; one can always count on him to put a smile on their face.
In order to win Mr. Fullerton, he feels that the guys must be leaders and set an example for lower classmen, which embodies being a gentleman.
Phu feels it is the little things that count, like holding the door open for the people behind him or helping the elderly carry their things.
Fullerton holds a big place in Phu's heart—the diversity and honor at this school makes it a very enjoyable environment to be in.
Phu has been involved in sports throughout all his four years here. Whether it be  playing soccer or tennis, he always puts 110% into what he is doing.
One of Phu's biggest inspirations in life is Leon Messi, a professional soccer player. Soccer has played a very big role in his life. It's not just a sport to him; it's his passion.
Messi has motivated and inspired Phu, making him believe he could do anything that he set his mind to