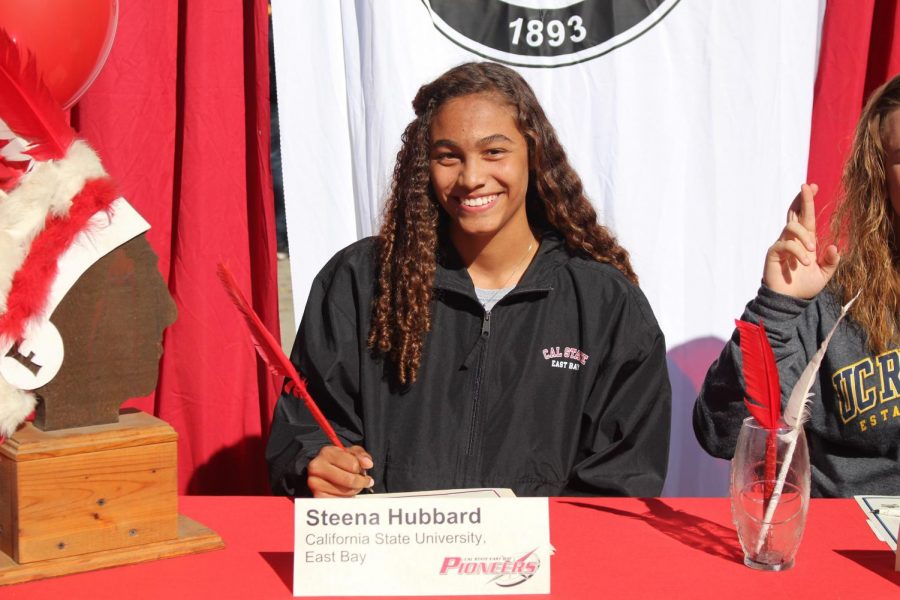 Steena Hubbard
Steena Hubbard received a full-ride scholarship to California State University East Bay for her outstanding volleyball skills.
Hubbard began playing for the FUHS varsity volleyball team her freshman year and was nervous since she was still relatively new to the game. The team spirit and friendship, however, made her feel more comfortable.
"I was still really new to volleyball and the girls just brought me in. It was a really good sisterhood," Hubbard said.
Since her freshman year, Hubbard has continued to develop her skills as a volleyball player and has strengthened friendships with her teammates.
Hubbard is thankful for her family's support as she works towards success.
"My parents and my brothers definitely shaped me into who I am today," Hubbard said.
Along with playing volleyball for FUHS, Hubbard was recognized as the MVP twice and Offensive Player of the Year once. She also made First Team All-League twice during her high school career.
Hubbard's favorite memory on the FUHS volleyball team is senior night . She said that it was a great college send-off and way to end her last high school season.
Hubbard plans to pursue volleyball in college as well as major in hospitality. After college, she hopes to find a career that combines her love for sports and for photography.