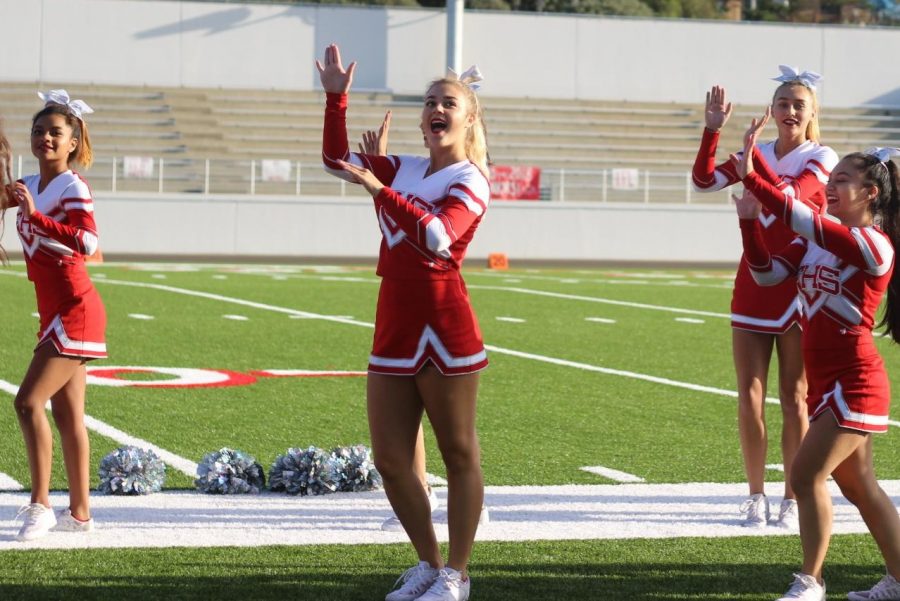 Melanie Franze
As a captain of the cheer team, Melanie Franze has the responsibility of making sure her team stays inspired and committed.
Franze's high school experience has certainly been full of cheer, as she has been cheering for all four years of high school.
When Franze isn't leading the Fullerton cheer team on the field, she spends her free time hanging out with her friends, going to the beach, and watching movies.
Franze's last three years at FUHS has made an impact on her the same way she's made an impact on Fullerton.
"High school has made me realize you have to get through things; there's going to be difficult things in life, but you'll get through them and everything will be alright," Franze said.
Franze plans to major in nursing at the University of Hawaii in the fall. After college, she aims to be a nurse practitioner, doctor, or physician's assistant.
"I see college as exciting, as there will be new opportunities and new things to learn how to do," Franze said.