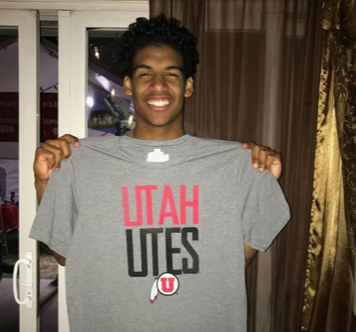 Jonoven Smith
Jonoven Smith may best be known for his athletic abilities, after excelling in football, basketball, and track and field throughout high school.
Smith has been on Varsity Football for three years and the Varsity Football captain for two years.
Due to Smith's determination and hard work, he has received the Most Valuable Player award and First Team All League award two years in a row, the All CIF award, and the Most Valuable Player award at the North Orange County All Star Game.
Besides football, Smith excels in track and field, as he has won league in the triple jump event and been awarded the Most Valuable Player Award.
Although Smith's life revolves around sports, academics remains a top priority for him. Smith is proud of his Student of the Month award for Algebra 2 Honors.
"These awards mean a lot to me because it shows that my hard work has paid off," Smith said.
Smith's biggest inspiration is his dad, as they have always had a special bond over football.
"He has been a great mentor, workout partner, and a great teacher of life lessons," Smith said. "I've always wanted to be just like him and coach with him someday."
Smith plans to major in kinesiology at the University of Utah and participate in the football program as a preferred walk-on position. After college, he would like to be either a physical therapist or physical trainer; however, Smith would love to coach football one day.