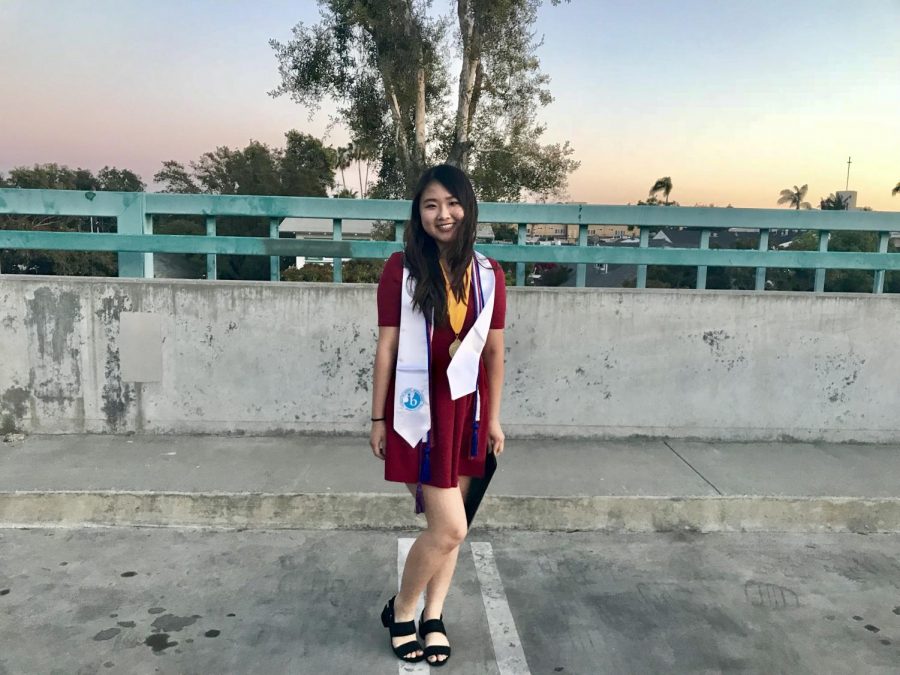 Allison Park
Allison Park recently won the Disney Resort Dreamer and Doer Shining Star award for her work with human trafficking awareness and received a $1,000 grant for FUHS. This award honors students for taking action towards improving their communities through creativity and leadership.
Human trafficking awareness is something that Allison is very passionate about. She uses art and photography–a few of her hobbies–to spread awareness about human trafficking.
"Through art and photography, I was able to really embrace my passions about trafficking awareness and social issues that are hard for me to verbally communicate," Park said.
Park has a Poshmark page called Comfort Couture, where she sells clothes in order to raise funds for human trafficking awareness.
"All the money [I make on Poshmark] goes to A21.org, which is a nonprofit organization, where they focus on saving victims [of human trafficking]," Park said.
Park is also a Full IB Diploma candidate, the copy editor for the Tribe Tribune and co-valedictorian.
Park is grateful and excited for the opportunity to represent the senior class as valedictorian after working hard all throughout high school.
"Seeing how all of my hard work the past four years payed off is truly humbling and exciting," Park said. "Being valedictorian is something I never really thought about, but it is rewarding to know that I made the most out of my academic experience at Fullerton."
Park credits her parents for supporting and encouraging her to reach her full potential.
"I am so thankful for my mom and dad who inspire me to to work hard, not just through words but through their own actions," Park said.
Park plans to attend UCLA in the fall as a pre-med student with a major in psychobiology. While in college, she would like to continue her work with nonprofit organizations.