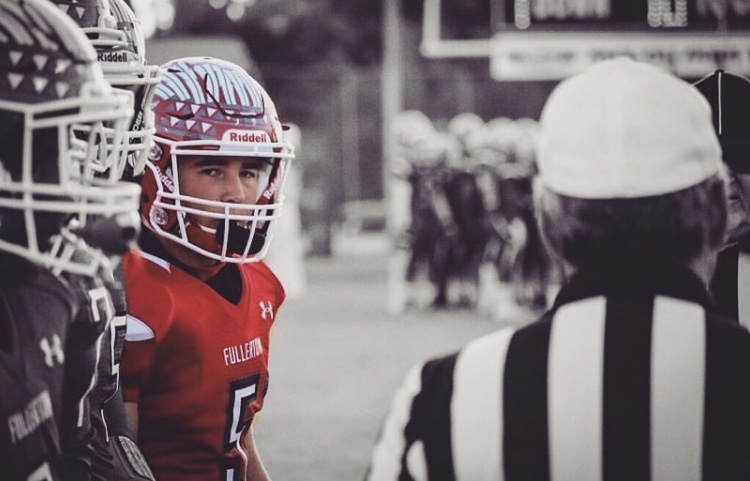 Dylan Nicholson
Dylan Nicholson's ability to be dedicated, humble, and light hearted are just three of the many things that got him to where he is today.
After being on the varsity football team for four years, Nicholson feels that football has had the biggest impact on him.
"I feel that football has had the biggest impact on me. I was surrounded by a lot of really good and loving people, whether it be my coaches or teammates," Nicholson said.
Nicholson comments on what he will miss when he leaves.
I will miss the family atmosphere and playing football the most when I leave Fullerton. Being on varsity for all four years of high school has made me really close to my coaches and team," Nicholson said.
The most exciting part about graduating for Nicholson is getting to start a new chapter of his life in a new environment with new people and having the opportunity to take interesting classes in college.
As Nicholson prepares for this new chapter in his life, Nicholson reflects on the importance of having people who support you in your life.
"Surrounding yourself around people that you know will support you through anything is really reassuring during this time of your life and knowing that I have makes me more grateful everyday," Nicholson said.
Nicholson plans to major in Kinesiology at the University of Hawaii at Hilo in the fall. After college, he plans to become a physical therapist.