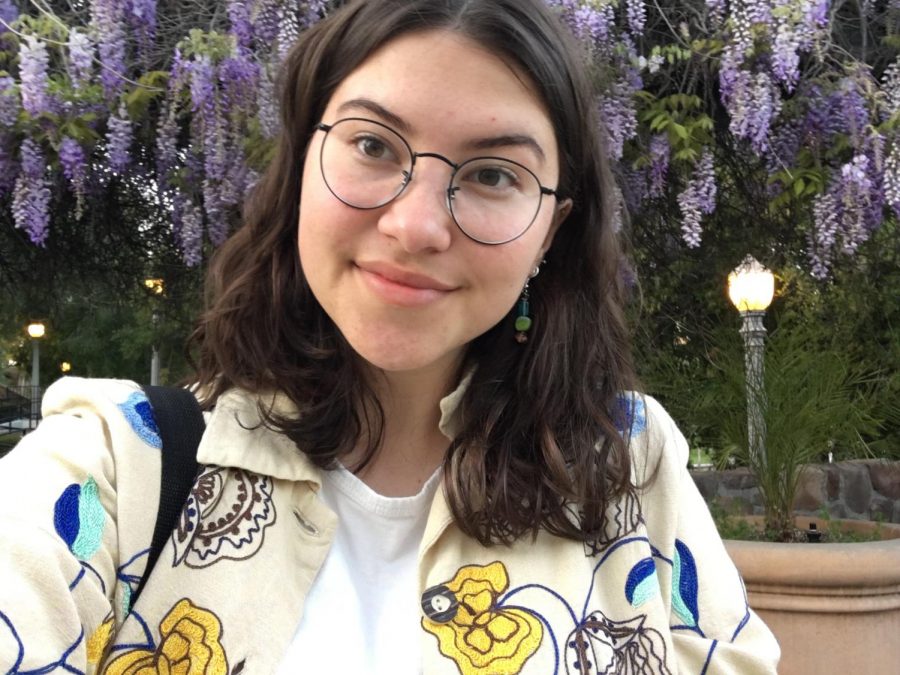 Ana Bane
Ana Bane's high school experience has been marked with challenges as she's attempted to succeed in high-level classes, the choral music program, and theater all while pursuing her dream to change the world. She's worked hard both in and out of school to make her dreams possible.
Ana currently serves as the Vice President of the choral music program. Music has helped shape who she is.
"I've really grown a lot in choir as a musician, but also as a person," Bane said. "I've created really strong bonds in choir. I've learned about myself and how to work as part of a team and how to collaborate. Choir has been a special part of my high school experience."
Ana will be graduating as part of the Choral Music Pathway in the Academy of the Arts.
"Music is such a huge part of my life," Bane said. "I need to constantly be making music with other people. That's just a core of my being."
When she's not performing or studying, Ana fights for issues that she's passionate about through Jewish high school leadership programs such as the National Federation of Temple Youth (NFTY) and L'taken.
Ana traveled to Washington D.C. to lobby to former representative Ed Royce for gun violence prevention. She organized activity book drives for children of low-income and homeless families through Pathways of Hope. Lately, she works with the Sunrise Movement to support the Green New Deal and end climate change.
"[Climate change] has always been an issue that I've learned about in school, but it didn't seem urgent until the United Nations released a report that said that by 2030, climate change was going to be so bad that the effects will be irreversible," Bane said.
Many people would think that changing the world is impossible for people as young as Ana. However, young people of today are doing more and more every day to prevent climate change.
"It's kind of empowering that the young people of my generation can be at the forefront of this movement to take action to save the planet," Bane said.
Ana has succeeded in many of her efforts, but she cannot expect herself to solve all of the world's problems. When at times she feels discouraged by the millions of issues in the world, she remembers a Jewish proverb.
"What's kept me grounded is a Jewish teaching that basically says 'it is not your responsibility to complete the task, but neither are you free to desist from it,'" Bane said. "This idea of repairing the world and doing social justice is a very Jewish idea. That phrase reminds me that as long as I'm doing my best and putting my energy into it, it's not my job to fix the entirety of the worlds problems."