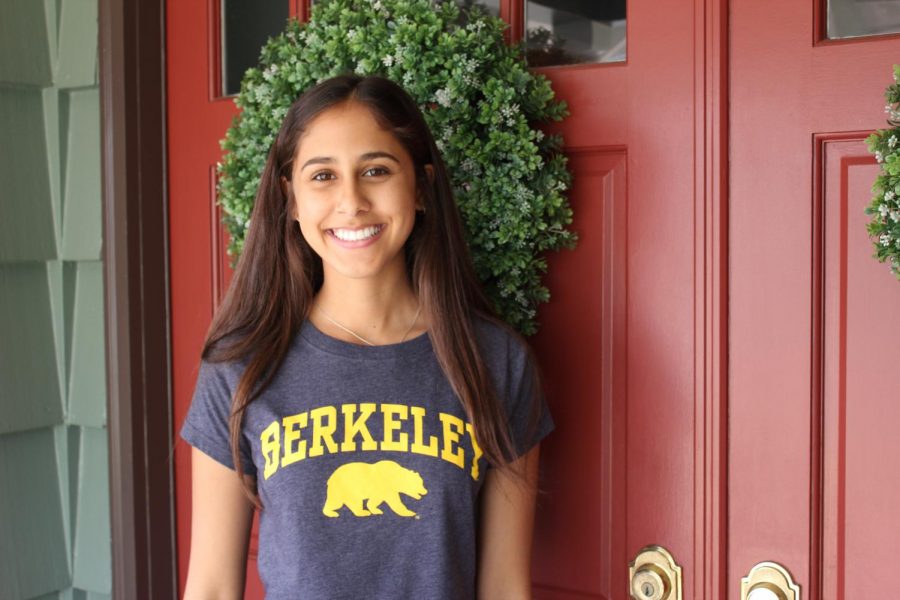 Avani Kothari
Avani Kothari keeps herself occupied during high school, as National Honors Society treasurer, four-year varsity tennis member, AP/IB student, a volunteer tutor for homeless children, and an intern for Assemblywoman Sharon Quirk-Silva.
"High school was stressful, fun and rewarding," Kothari said. "My biggest challenge in high school was probably junior year trying to balance everything outside of school, hanging out with my friends, schoolwork, and maintaining relationships."
One of Avani's favorite memories was this year's Highlight dance.
"My friends and I all wore colored wigs, and when we all walked in, everyone was clapping for us and it was really funny, but overall just spending time with my friends [was my favorite memory]," Kothari said.
During her junior year, Avani took AP U.S. History, where she found a passion for American history. To help students prepare for exams, AP U.S. History teacher Mr. Shanebeck assignes IPEs (important places and events), an infamous assignment among APUSH students. Though extremely useful, IPEs are dreaded by students– all except for Avani.
"Honestly, I don't tell many people this, but I absolutely loved IPEs," Kothari said. "Doing IPEs made me super passionate about history, and now I love American history and talking about it with other people, and my nerdy side comes out when I talk about American history."
Although it is the study of the past, history plays a large role in Avani's everyday life, and she finds ways in her daily life to apply the lessons she has learned.
"It's just so interesting to know where our country started," Kothari said. "When I read articles or the newspaper, and I see how history repeats itself, that's why it intrigues me. When we read today's news we can see how much it's repeating from the past."
Avani will attend UC Berkeley in the fall, majoring in Political Economy, the study of production and trade in relation to law, custom, government, and the distribution of national income and wealth.
"[My biggest inspirations are] Mr. Shanebeck because he made me love history, and my dad because he majored in economics and he's a financial advisor now, and I always go into his office and see what he does. It's just so interesting looking at the stock market," Kothari said.  "Sharon Quirk-Silva is also [an inspiration] because she's in political science. I did the internship with her and seeing the bills that are passed and the process it has to go through is so interesting."
Avani's passion, determination, and optimism will drive her forward as she begins the next chapter of her life.