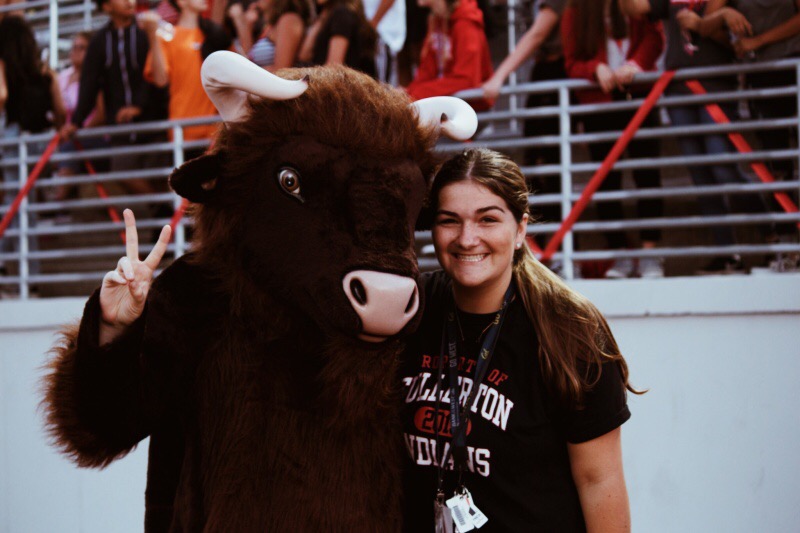 Jacqueline Taylor
High school marks a dynamic period of growth, and Jacqueline Taylor knows that more than anyone.
Everyone needs to find something they care about and have a passion for. For Jacqueline, that passion was ASB.
"I was scared to interview and join ASB freshman year but, after I joined, it really was a major learning experience. ASB really taught me to be more outgoing and allowed me to be more involved in all school activities," Taylor said.
ASB eventually helped Jacqueline overcome her biggest fear: public speaking.
"When you're in ASB, you have to do a lot of public speaking and really put yourself out there, but being in ASB has helped me overcome that fear and I actually like speaking now," Taylor said.
Jacqueline credits a lot of her learning and growth through high school to ASB because of how challenging it can be.
"I've learned that you can't really care what other people think of you which comes up a lot with ASB," Taylor said. "You put on a bunch of events, and everyone always has something negative to say, and they never mention all the positives. But you can't dwell on it, and you have to move on so things get done."
Taylor has also spent time with the Assisteens League, a charity league for girls.
"I've been in it for 6 years and it's not involved with the school," Taylor said. "We do community service, do service projects, hold a fashion show. It's a big responsibility but I've enjoyed my time doing it."
When Taylor is not working as ASB President or at Assisteens, she loves to shop.
"I'm addicted to buying jeans," Taylor said. "I buy a new pair of jeans every two weeks, and they're all from my favorite brand- American Eagle."
On top of her jean obsession, Jacqueline loves shoes, having purchased 47 pairs so far.
"My grandma always bought me different colored or patterned shoes when I was younger, and ever since then I became addicted to buying them I honestly can't stop."
Taylor has committed to Cal State Fullerton, planning to pursue a career in law.
"I love crime shows and solving them, so while I don't know what I'm doing yet I would love to do something along those lines," Taylor said.
Taylor grew interested in crime-solving after her house was broken into when she was in sixth grade.
"It was cool to see how the police figured out what route the man took when he robbed the house, how they tracked him down," Taylor said. "Ever since then I have been very interested in crimes and figuring out how to solve them."
As a member of Assisteens, a crime show lover, a jeans and shoe addict, and ASB President, Jacqueline Taylor has left her mark, and FUHS will not be the same without her.