Liu plans to merge love of music and science
Class of 2021 Music Spotlight
If we were to have another Renaissance, Esther Liu would lead the way. Her talents in music and science make everyone in her presence feel in awe. Everyone just knows she's so smart that she'll someday change the world.
Next fall she will be attending UC San Diego as a Cognitive Science Major specializing in Design and Interaction. She plans to become a User Experience designer.
Cognitive Science connects the fields of neuroscience, philosophy, and computer science. User Experience design also incorporates different fields such as user interface design, computer science, and human-computer interaction.
"Cognitive science is essentially the science of intuition, so it studies how people or technology respond or behave in certain manners," Liu said. "Career-wise, I was interested in having that constant human interaction, learning about my client's challenges and my goals for a certain service or product."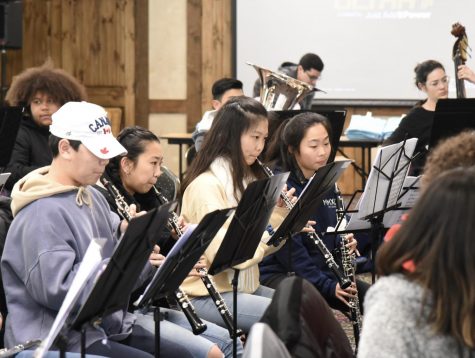 This interest stemmed from her various experiences with diverse peoples and groups as she moved from place to place. "That is the human interaction component that I wanted in my major," she said. 
Liu is also a visual artist, but she didn't want to focus entirely on fine arts. She wanted a major that had an emphasis on digital design. She's focusing less on the fine arts and more on how she can design something to make it more convenient, comprehensible, or visually appealing to the person that ends up using the product or service. 
Liu is currently an oboist in the Fullerton High School jazz ensemble. Outside of school, she's the principal oboist of the Pacific Symphony Youth Orchestra, the Highest Ensemble for the All State Honor Bands and Music Convention, the All Southern Symphonic Band, and the Central Wisconsin Youth Symphony Philharmonia.
She first started out playing the piano in Kindergarten because her mother was a pianist. Towards the end of fourth grade she started to pick up the oboe. From there, she juggled between oboe and piano until eventually deciding to fully commit to oboe. 
Liu was born in Chicago, but she only stayed there for six months. She then lived in Indiana for fourteen years and Wisconsin for one year. In the summer of 2018 she moved to Fullerton. She entered FUHS as a sophomore.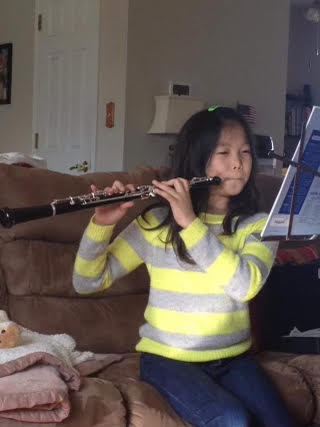 Liu says her experience with music has helped her decide what to pursue in life. One of the things she learned was to always make sure she understood where the composer was in their life when they wrote the piece. 
"I always made sure to understand their background and what pushed them to create the musical piece," Liu said. "Having a sense for another person's background, this attention and care for another person is tied into Cognitive Science and User Experience." 
When she doesn't feel motivated to do school work, Liu is reminded of her grandpa. 
"He always said to just study hard, but I don't think that came from a selfish place," Liu said. "He just wants me to study hard and be successful in the future." 
Liu remembers her grandparents' history. 
"My grandparents on my mom's side were the generation that had to flee from China to Taiwan," Liu said. "It was a very life-threatening experience, fleeing from the Communist regime at that time."
Her grandparents grew up in poverty but were willing to start their lives again in Taiwan. "If I chose to slack off now I feel like their efforts would be for nothing."