Campanis credits FUHS coach with major league success
1961 alumni to become Wall of Fame inductee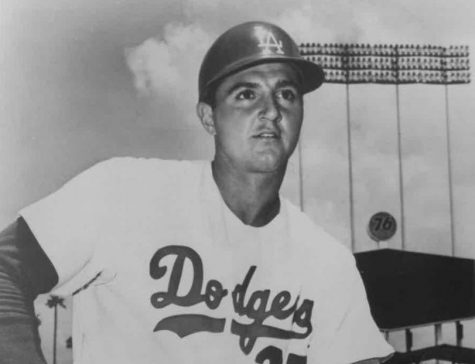 With a name like Campanis, an athlete could see himself as baseball royalty. After all, Al Campanis played major league baseball (1940-1948 minus two years for WWII) and was the Dodgers general manager (1968-1981). But Jimmy Campanis, Al's son, says his Fullerton High School coach Jim Bass probably had a bigger influence on his entry into professional baseball.
"[Bass] was the first person to ever say to my face, 'Jim, you're gonna play in the big leagues some day' and he kept telling me all year and I kept saying, 'Wow,'" Campanis said. 
Campanis worked very hard through his high school career and didn't let the fact that his dad played in the majors affect his success.
"I was the best player on the team by far. They might have said, 'Oh you're lucky your dad played,' or whatever but then I hit all these home runs and led the league in RBIs," Campanis said. "I was good, like I was really good. I was the only guy from our team that signed to professional baseball. In those days there was no draft, you just signed."
Since his retirement from baseball in 1973, Campanis has owned a car dealership and a restaurant for a while. Most impressively, however, he's given to the community.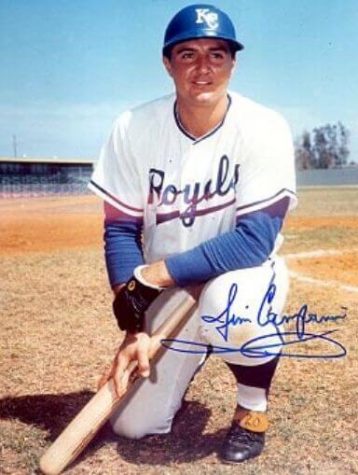 Campanis and The Gary Center in La Habra partnered to create the Jimmy Campanis Annual Celebrity Golf Tournament to help raise money for programs that distribute food to underserved communities. 
Campanis ran the annual tournament for 16 years and helped raise over $1 million before having to stop the tournament due to the global pandemic. He's also a frequent guest speaker for the Dodgers alumni program where he speaks at schools and community events to help inspire youth.
For his success as a ball player and as a generous community leader, Campanis will be honored as an FUHS Wall of Fame inductee on Oct. 15. He will be happy to be on campus again to reminisce about his high school baseball career and the coach who helped him so much.
"In high school coach Jim Bass said, 'You gotta eat right, you gotta play with the right people,'" Campanis said. "He told me things other than baseball, while my dad told me just baseball. Jim taught me to hang around with the right people, stay away from guys who do drugs, guys who do this and that. To get to the big leagues it takes a whole family to help you. You get involved with the wrong people, bad things happen. But if you hang around with good people, good things happen."
Before moving to Fullerton, Campanis lived in New York, but his baseball training was hindered because of the rainy east coast weather. He could usually play only 12 games a season. 
His sophomore year of high school, Campanis moved to Fullerton and was able to play around 90 games because of the sunny weather.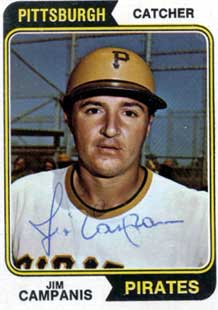 When Campanis graduated from Fullerton in 1961, he immediately signed with the Los Angeles Dodgers on a $25,000 contract with a $7,500 signing bonus. In the minor leagues, he played every game, batting No. 4 in the lineup. He formed a strong bond with Hall of Fame pitcher Don Sutton as they spent plenty of time together in the minors.
In 1966 Campanis was promoted to the big leagues where he admits to being a little star struck by playing alongside future Hall of Famers Sandy Koufax and Don Drysdale. 
"It was kind of intimidating," Campanis said. "When I first came into the big leagues I caught Sandy Koufax's last win in Dodger's Stadium so that's one thing that was cool."
In 1966 The LA Dodgers won the National League pennant making Campanis excited for the future. 
"I thought for sure we were going to win 10 World Series with the Dodgers," he said. "Then somebody gets hurt, somebody retires, in fact Koufax retires and the next thing you know, it doesn't happen."
Jimmy's dad, Al Campanis, was hired as the Dodgers' General Manager in 1968 and traded his son to the Kansas City Royals.
"They had Mike Scioscia, Steve Yeager, and Joe Ferguson lined up so those three catchers were probably going to take my job anyway, so it was lucky that I got traded," Campanis said. In 1970 Campanis was then traded to the Pittsburgh Pirates as a part of a big trade deal and played the remainder of his career with the Pirates.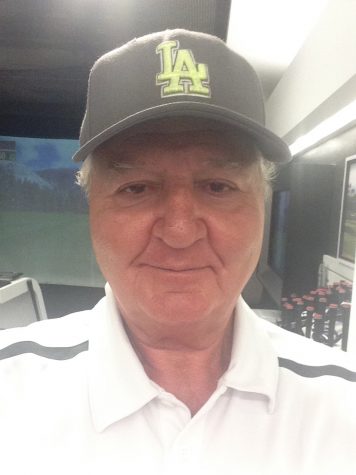 Throughout his pro career Campanis saved money so he was financially prepared in 1973 for retirement. He opened a restaurant in Yorba Linda called The Mini Gourmet that he owned for 14 years before selling it in 2020 before the height of the COVID-19 outbreak.
"God works in strange ways. I sold it before COVID for a lot of money and then the new owner that bought it had to fight through COVID," he said. "If I had kept it I probably would've lost a ton of money but because I sold it before COVID I made a lot of money."
Campanis says the best advice he could give someone trying to be successful in sports and life is to surround themselves with good people. 
"If one of your friends is doing the wrong stuff, stealing, whatever, you gotta get rid of them, you gotta get him off the team, your team," Campanis said. "Hang around five guys that'll make you move forward. That's the biggest thing in life. You gotta hang around and be with successful people."
Education is also very important. "The biggest piece of advice I could tell anybody in sports or out of sports is to get an education and go as far as you can in school. Learn a trade, learn how to do something," Campanis said. "Hang around with the right people and do the right thing even when nobody's watching."