Ag students prepare to show animals in April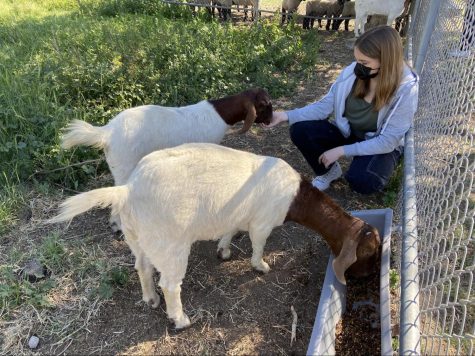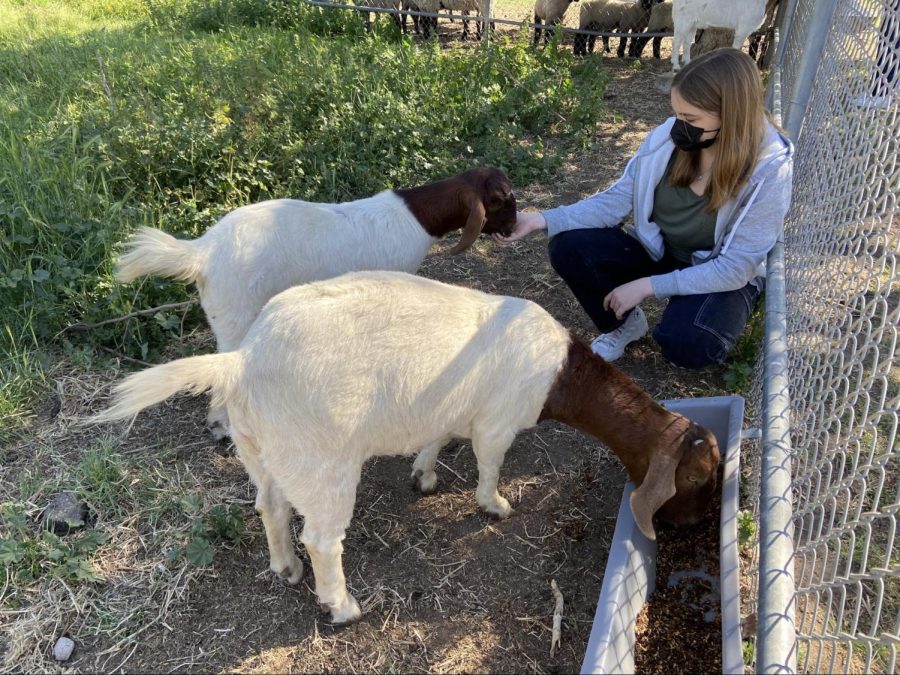 For the Alcott Family, when they say "agriculture," they mean business. Shannon Alcott teaches FUHS agriculture science classes, including veterinary science. She and her husband Wes also own Kruse Feed & Supply in La Habra. Their daughter Paige, an FUHS senior, is the FFA (Future Farmers of America) president and their daughter Macy, a sophomore, is the FFA Sentinel in charge of organizing events and meetings.
Macy in particular has a passion for animal science. From age 9-12 Macy was a 4-H Club member and joined FFA (Future Farmers of America) in high school. She's been raising three goats for nearly two years and received two new goats on Monday. She has raised 12 goats in total. Macy will travel to Costa Mesa with her goats to participate in the Imaginology event on April 9. She will  be judged on her showmanship. Judges will assess how she handles her goats and how well her goats set their feet and tighten their muscles during judging.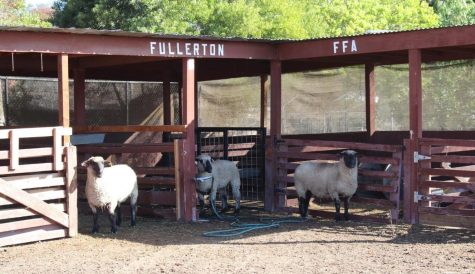 The FUHS agriculture program teaches a broad range of classes in agriculture topics. These include Ag Chemistry, Ag Biology, Veterinary Science, Plant Science and Agriscience. The program's focus is to help students prepare for a college or agriculture career. FUHS students raise livestock, learn current industry greenhouse skills, and raise small crops. Students enrolled in the program are also part of the National FFA youth organization, which is the largest youth organization in the country. FFA is the leadership portion of the program. Students attend conferences, competitions, shows and events at the local, regional, state and national level.
During the month of March the agriculture program will have 10 lamb projects, 11 pig projects, and 15 goat projects that students will be purchasing and raising at the school farm. These projects, along with the seven steers already at the farm will be shown at the OC Fair in July as a culmination of the students' hard work. The projects are sold at the OC Fair in the Junior Livestock Auction where students will be marketing their animals as part of the entrepreneurial aspect of their project.
During spring break eight students will attend the State FFA Leadership Conference in Sacramento with the other 341 FFA Chapters in California. At this conference, the students gain leadership skills, learn about agriculture careers, and make decisions regarding the FFA State Organization.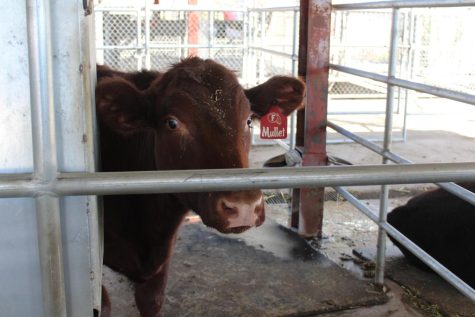 Junior Riley Deisenroth found an interest in animals at a very young age. He plans to have a career in agriculture, specifically working with livestock. Deisenroth has been in the program since his freshman year. He has raised two pigs, Hazel and Dickie, and currently he is raising his first steer Mullet. He plans to raise another steer for his senior year as he found he enjoys raising steer more than pigs. "[Steer] are way easier to raise than pigs," Deisenroth said. "Steer are way more timid. Pigs, you have to chase around. With [Mullet], he doesn't even care, he just stands there and hangs out all day."
The name Mullet was one of two names he had in mind. "One name idea was Silverado, if he was smart, and the other idea was to name him Mullet, if he wasn't so smart," Deisenroth said. "When I first met him, I noticed that his eyeballs are going in two different directions, one eye is slightly to the side, so as soon as I saw him I knew his name was going to be Mullet."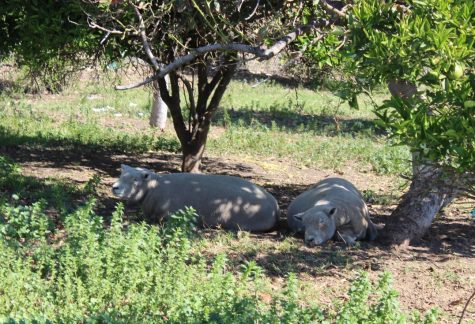 Beyond raising animals, there is the business side of agriculture. Senior Odin Lightner won first place in Orange County on March 1 in the Cooperative Marketing contest hosted at La Habra High School. The five-member team placed second overall.
According to agriculture teacher Jenny Kuhns, agriculture businesses are unique in that instead of operating as corporations they function as cooperatives. The individual farmers and ranchers retain ownership of their businesses but work collectively to market, buy supplies, advertise, manage banking and secure funding. The FUHS students studied the structure, government regulations and history of agriculture cooperatives and applied their knowledge on a test in the contest.
Staff members Laila Diaz, Clerene Palean and Elany Zavala contributed to this story.