Seniors go all out for prom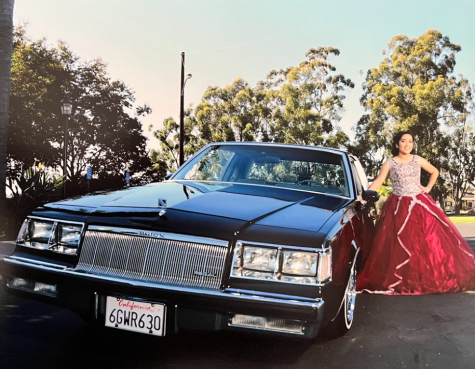 After missing nearly a year's worth of activities over quarantine, senior Gina Hernandez looks forward to attending prom in order to make the most of her senior year at FUHS.
"Freshman through junior year, I didn't participate a lot in school activities. I didn't want to go to dances. I felt like it wasn't my thing," Hernandez said. "But junior year when I was stuck at home in online learning, I realized how much I missed the school environment. I think participating in everything this year and going to prom is exciting and something I've aspired to, especially because it's senior year and we're not going to have moments like these anymore."
To make her prom experience unique, Hernandez plans to borrow several cars from her Godfather's car club to drive her 11-person friend group to the venue.
"My Nino, he's in a car club, and I thought to ask if he could let us borrow a car to take pictures with. But the next day my dad mentioned maybe instead of one car, we could get lots of lowriders to drive to prom, and I loved the idea," Hernandez said. "For me, especially being Mexican and being a chicana, growing up low riders were always a big thing, and they've always been a connection to my culture; who I am as a person. It should be really cool, just to roll up with all these cars, and kind of break the stereotype that lowriders can't be elegant or classy."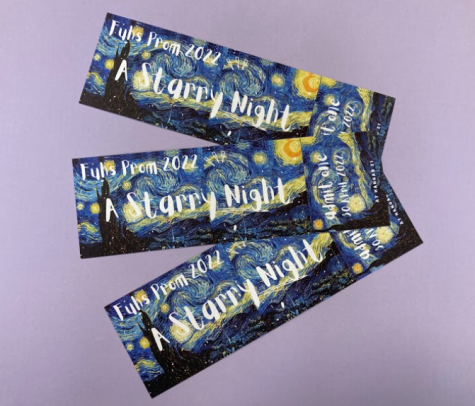 Hernandez is not the only one going all out for her last formal dance. After not attending any previous high school dances, senior Angelina Sandoval decided to splurge and spend $550 on her dream prom dress.
"I wanted to do something really memorable for prom because I know I'm not going to remember everything about high school. I went to the Buena Park Mall and I was looking around, but I ended up finding the dress at a bridal place," Sandoval said. "It was in the window, this pink flowery dress, and it immediately caught my eye. It was actually perfect because the mannequin in the window was my size. I got to try it on right away and I just fell in love with it."
The FUHS 2022 "A Starry Night" prom will be held on April 30 from 8-11 p.m. at Hangar 21 in Fullerton. Desserts and drinks will be provided, as well as entertainment such as arcade games, a carousel, a photo booth, and a funhouse. Students will also have the opportunity to take pictures in front of featured planes.
Prom tickets can be purchased this week at the activities office for $90 with IFL and $100 without IFL. Next week, the price will increase to $120 for everyone. The last day to buy tickets is April 28.