Tomsons makes cheer program run smoothly
Class of 2022 Cheer Spotlight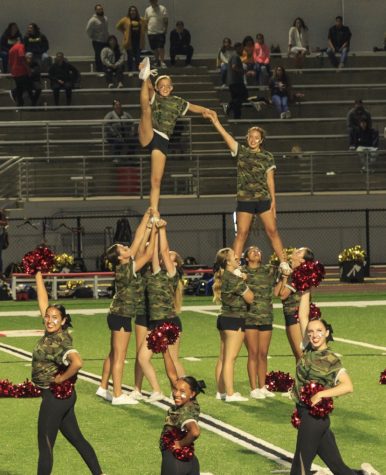 Details matter.
When it comes to putting everything together for the Cheer & Song Team, senior Varsity Song captain Payton Tomsons is the best. From helping the team set up the 120-pound cheer mats to making sure everyone is ready for game day and looking their best, Tomsons helps guide her team as a meticulous leader. 
From the outside world, it may seem like being a part of a cheer team looks easy. It's not. There is so much planning that goes into perfecting a team. Payton Tomsons has been a great leader in helping perfect the Fullerton Cheer and Song Team. As a member for four years, Tomsons has brought much to the team. 
Song coach Evona Markanian has appreciated Payton's dedication to the team. "If the coaches are asking her to do something, she is always the first person to do it," Markanian said. "Payton is always the first person to get the girls up and stretching, making sure everyone's hair is looking great, making sure the makeup is on point, making sure everybody has red lipstick on, just the whole professionalism of the team really stems from Payton."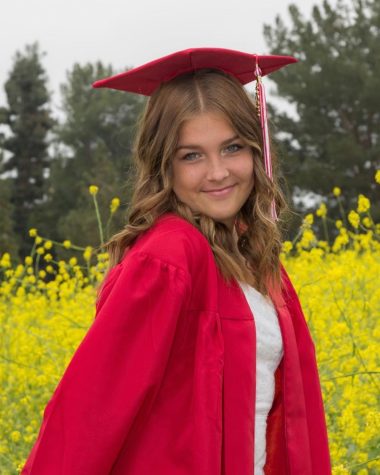 Again, details matter. Coordinated appearance especially in uniform might seem trivial, but in the world of cheer and dance, especially for competitions, these things are very important and have an impact on the way teams are viewed and scored. 
Markanian says that Payton goes above and beyond. "She knows what needs to be done and does it without it being expected of her," Markanian said. "She knows the balance between having a good time, having fun, but then also getting down to business and working on the task at hand and what's important."
Best friend and teammate Madeline Suiter said Payton's best qualities as a captain include being strong-willed. "She's very opinionated and she doesn't let other people affect her or get in her way," Suiter said. 
Payton plans to take her leadership qualities with her to college. She will attend Grand Canyon University in the fall and hopes to become an elementary school teacher. She also hopes to pursue dance later on in life as a cheer coach or dance teacher.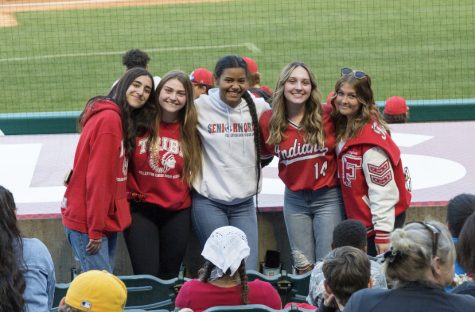 "In 10 years, hopefully by then I'll be in a classroom teaching, but if I'm not directly in a classroom, then I could definitely see myself subbing and then coaching somewhere," Tomsons said.
Tomsons' overall experience in high school has been a good one. She recommends taking in every moment. "Don't stress in the beginning. It isn't as scary as you think. Stay motivated even when it gets hard, and enjoy every moment because it goes by way too fast," she said.