Want a job? Don't ditch class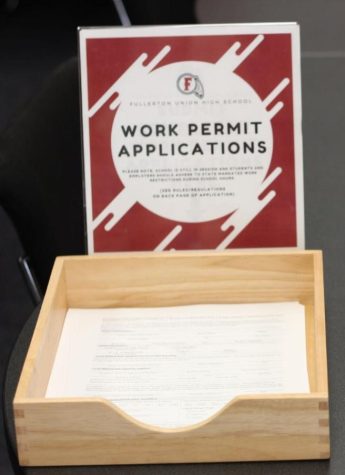 I'm a graduating senior, and I have really important advice for the underclassmen: don't skip school. Now, I'm not going to argue that you have to show up for school to get a great educational experience. No. School is pretty boring.
But I missed out on a job at Panda Express this semester because I had too many unexcused absences. Why? Because teens need a work permit to get a job, and you can't get a work permit with lousy grades or poor attendance. This means many of you can't get a job THIS summer because you have unexcused absences and a few F's.
Missing out on a job opportunity has happened to me twice because of skipping school. The summer between junior and senior year, I had a job interview for a position at Raising Canes in Orange. The fast food manager asked me, "Can you provide a work permit?" I said, "Yes, of course."
I was wrong.
The truth is that my "yes, of course" turned out to be a 4-step process.
After my interview, I submitted a work permit application in the FUHS career center. The next day I got an email that said I was being DENIED a work permit.
What should I tell my manager? I had to work my butt off to bring up my Fs in two classes and serve Saturday Schools for unexcused absences. It took three weeks, but I lucked out (that time) and was able to keep the job.
In addition to keeping good grades and attendance, students who want to apply for a job should follow these steps: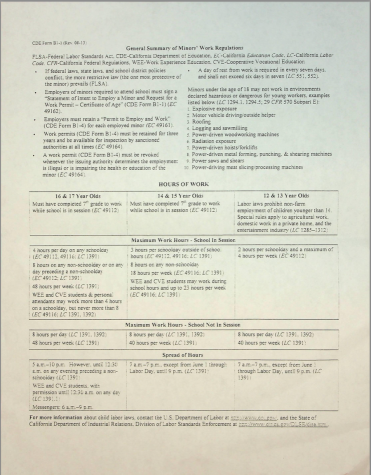 Step 1: Grab a work permit from the college/career center and fill it out with your parents/guardians BEFORE you start your job search. You can also find the form on the Fullerton website under student resources, where guidelines can be seen.
Step 2: Take the permit the day of the interview, and if you get hired, ask the manager to sign the permit. This will be easier and more efficient. The faster you collect signatures, the faster you can get added to the work schedule.
Step 3: Once your permit has been signed by your guardian and manager, the college/career center will need to approve it. This can take up to two days and you will receive an email once your permit is ready.
Step 4: Once you receive your permit, give it to your manager so they can confirm that you're legally cleared for work.
Senior Hannah Ramos says getting a work permit was painless but students should pay attention to renewal deadlines so their employers don't have to take a student off the schedule while they wait for paperwork.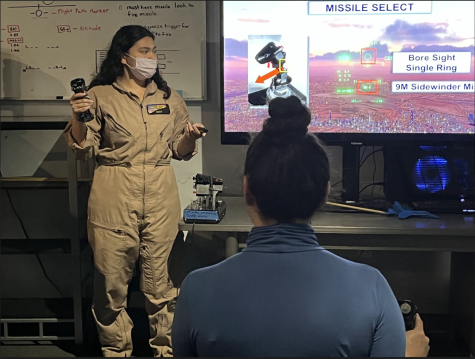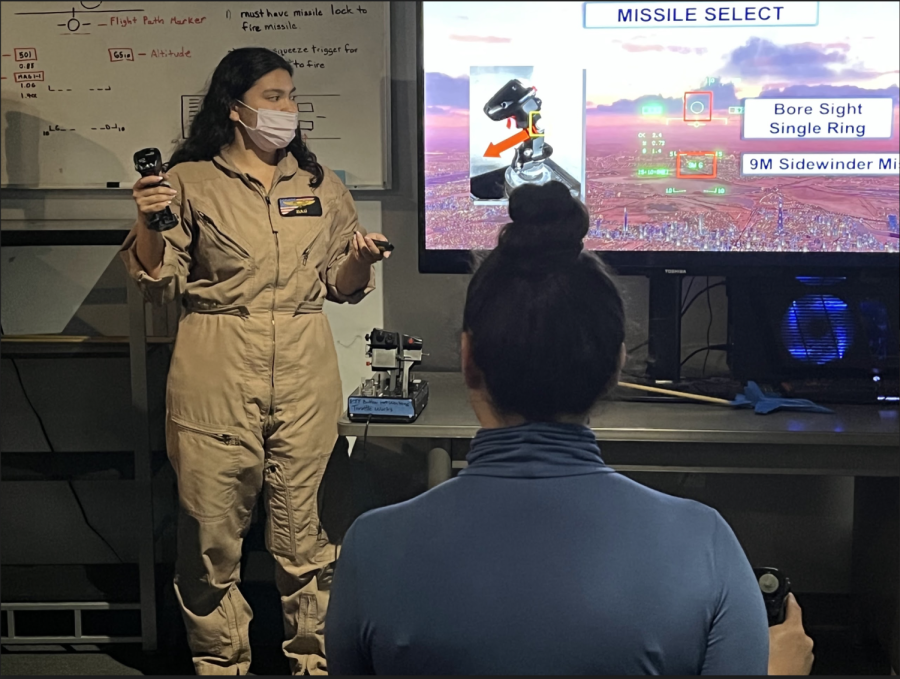 Ramos works as a senior flight instructor at the Flightdeck Flight Simulation Center at the Anaheim GardenWalk where customers ages 11 and older can experience the feeling of being in a cockpit and flying a plane.
Ramos, who has worked at Flightdeck for about three years, likes her job but says to remember that you're looking for a job not a career. "You don't want to be too picky when looking for a job," she said. "Just settle for whatever place works best with your school schedule and gives you some time for yourself too." 
Junior Larissa Bromely started her part time job as a performer at Adventure City in June 2021. "I work in a control room and then every hour and a half, I turn off all the main music in the park and turn on a playlist," she said. "I go out on stage and I dance with the kids and teach them all my moves. A lot of them are toddlers. They're a lot of fun."
Some jobs require more training, like senior Ainsley Kudron's job as a lifeguard and swim instructor at the Brea Plunge.
"I had to do over a month of training every weekend, including all of the CPR lifeguard training and first aid," Kudron said. "Then I had to take four written tests and eight physical tests. It was really long. We had to swim and prove that we can physically pick each other up in the water."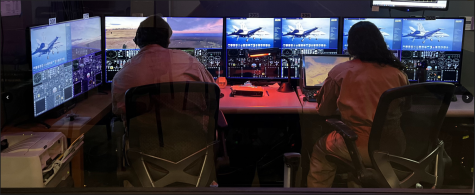 Whether you want a job at an amusement park or in fast food, students should check age requirements. For example, AMC will hire students at age 15. You must be 16 to work at Starbucks and 18 to work at Disneyland.
Guidance technician Anali Conde says employers are hiring right now, but students need to make sure it's right for them. "Always remember to think before you apply and ask yourself these questions: Are my grades good? Do I have time? And is my attendance close to perfect?"