Kim becomes confident leader
Class of 2022 Baseball Spotlight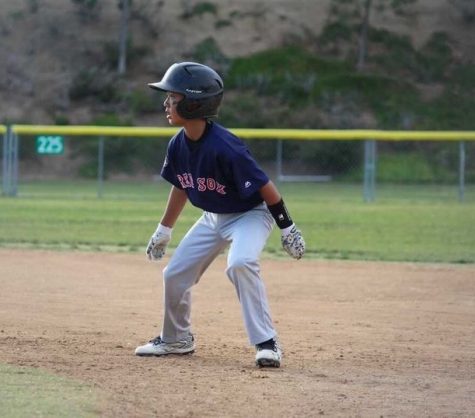 As team captain and starting shortstop for the FUHS baseball team, Matt Kim should be pretty sure of himself, but that hasn't always been the case.
Matt says confidence is something he's had to develop.
"My biggest challenge was overcoming those who haven't believed in me. My freshman and sophomore year I was a really small and fragile player," said Kim, who has played baseball for 13 years. "I was told that I was not good enough to play at the next level. I used that as motivation and during COVID, made sure that I would prove them wrong."
According to coach Shaun Hill, Matt has turned that new-found confidence into leadership skills.
"He leads by example. He's always trying to get better," Hill said. "I think his confidence is something that has really grown with each year because he's always improving."
Hill also is impressed with Matt's outgoing personality. "He's not afraid to learn or question anything about what we're doing to make him better," Hill said. "He's a great leader by example by always hustling on and off the field and doing his part."
Hill's says Matt's versatility on defense makes him valuable, but his biggest strength is offense, specifically his ability to be disciplined in the batter's box. Matt leads his team with the highest on-base percentage at .435.
"He has the ability to be patient at the plate, which is why he is our lead-off hitter," Hill said. "He's really patient and waits for a pitch he can hit and carries our team at the top of the line up."
Throughout Matt's journey in baseball, his mom has always been there to support him. 
"Her taking me to the field when I wanted to get extra work, buying my new gear, and checking in on my mental health throughout the years has had a tremendous impact on not only my baseball career but my life," Kim said. "She has been at every game whether it was ten minutes away or two hours."
Matt says he was considering playing baseball at a Division 3 college next year, but he's decided to leave baseball for now. "Even though I know I'm going to miss it, I am ready to move on to the next chapter of my life," said Kim, who will major in Business Administration at San Diego State next year.