Libell finds interest in soccer, auto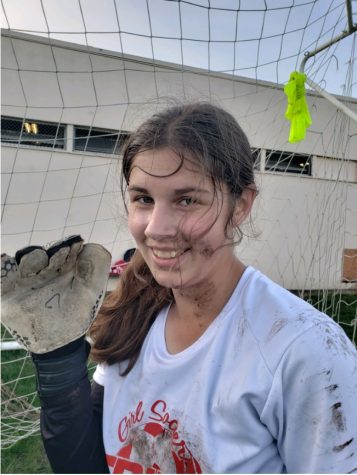 Whether it's dealing with mud on the soccer field or grease in the auto body shop, senior Amanda Libell isn't afraid to get her hands dirty. 
"Freshman year during an early weekend [soccer] practice, when I was in goal, I went out to try and stop my friend from shooting, but she ended up kicking the ball right into my jaw and getting mud on my face," Libell said. "My coach, at the time, laughed when he saw it and knew I was alright. He pulled out his phone to take a picture, then later sent it to the group chat."
Libell has been playing soccer for 11 years, taking after one of her older brothers, Aaron. 
"I saw him having fun," Libell said. "It was something to do and also, I was just a copycat." 
Soccer soon became a vital part of Amanda's life. 
"It forced me to interact with other kids my age," Libell said. "I was socially awkward as a kid so having other kids, especially the extroverted girls come up to me and say, 'Hey, let's be friends!' helped me build so many relationships, meet so many different people and go outside my comfort zone."
Despite being a shy kid, Amanda can't help but put her all into everything she does. Auto body instructor Andrew Munoz can attest to her go-getter attitude.
"If she's interested, she'll ask about it and she'll dig into it to get more information out of it," Munoz said. "She is a self-driven individual. She stands out. There's nothing but guys here in the shop, so when the dudes are like, 'Hey, she's doing a lot', that says something."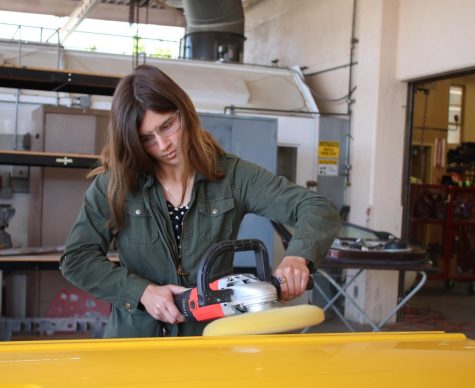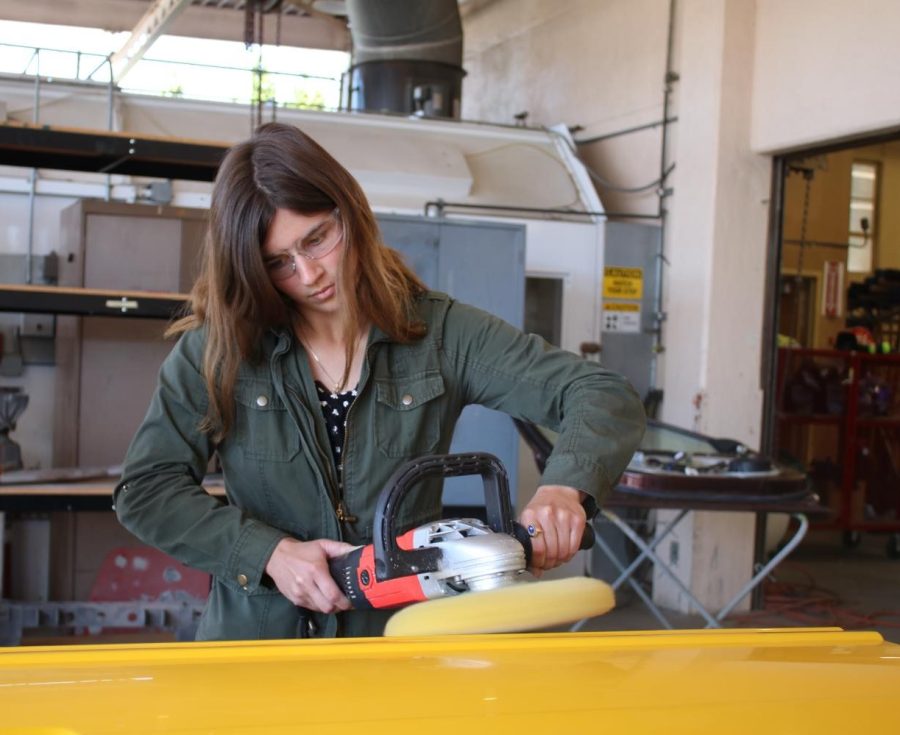 At first, Amanda took up auto body class as Munoz's teacher aide. Eventually, she found an interest in the class activities like welding, vinyl wrapping, and painting. Amanda took it upon herself to get involved and even had the opportunity to work on her mom's car. 
"I mentioned to Munoz how [the car] was having a problem when [my mom] made a hard turn," Libell said. "Something in her car pops and he diagnosed that it was likely the ball joints and offered to get the parts and have the car pull into the shop and I could fix it up. We only paid $42 for those parts. If I wasn't able to go to the auto body shop to do that, it would've easily cost [my mom] $300 for the labor alone and also extra charge on the parts. Being able to do that on my own was so fulfilling." 
Whether she's catching up with her brother Adam on the phone, playing soccer like her brother Aaron, coaching her little sister Avery, or having Dad's comfort during stressful times, Amanda can always count on her family to help her feel better and cheer her on.
"My dad goes, 'If you are stressed, just take a deep breath and relax. It's okay.' Telling me, 'look, you didn't fail the test. You're fine,' and I did not fail the AP test that I was worried about just as he had reassured me," Libell said. "My dad has been the biggest help with soccer and emotion related problems, giving me his thoughts on what I describe and giving me something to think about."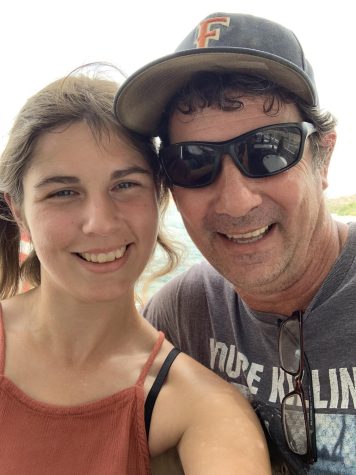 Amanda plans to follow in her mom's footsteps and go to Golden West college to become a registered nurse.
"This is me completely trusting my mom's instincts, my mom has been the most help when it comes to academics and the one actually inspiring me to want to be a nurse," Libell said. "She has been the one telling to take the hard, uncomfortable classes when I didn't want to, and the one telling me I'm smarter than I think."
Reporter Hannah Ramos contributed to this story.