Indians qualify for CIF final for first time in 44 years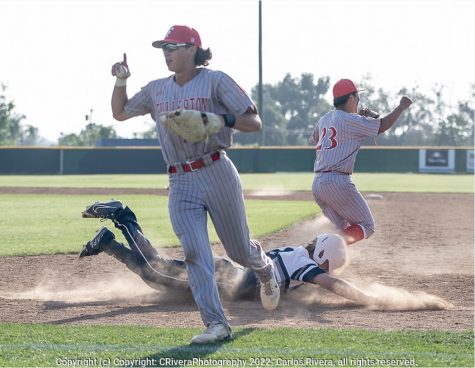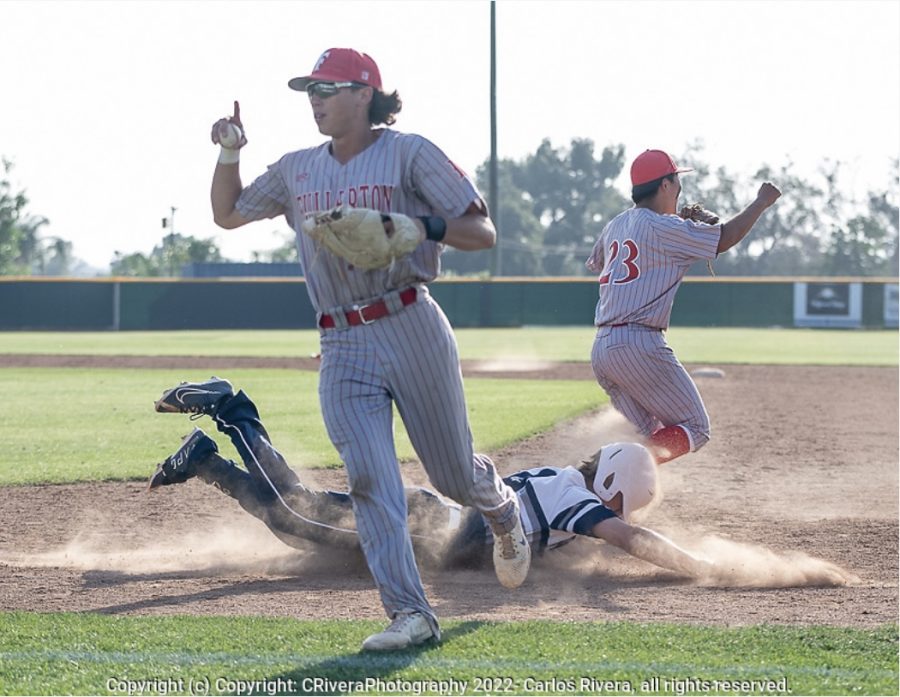 The baseball Division 4 CIF final game came down to a pitching duel.
Senior EJ Ayala had 4 strikeouts, gave up only three hits and one run through the first five innings, but it wasn't enough. Tesoro's Coleton Dahl pitched a shutout for six innings against the Indians, and the Titans finished with a 3-0 win on May 21 at Cal State Fullerton's Goodwin Field.
There's no shame in the Indians' loss, especially considering that the Titans played in the highly competitive South Coast League, including against Division 1 Capistrano Valley.
This was the first time in 44 years that the baseball team made it through to the final round of CIF. The Indians finished the season with a 24-8 record. 
Junior Conor Sunderland admits that the college stadium atmosphere fed into the team's nerves.
"First pitch looking at all the fans, you know I play right field so I can see the whole stadium, there were a lot of people so I definitely had to catch my breath a few times," Sunderland said. "After the first pitch I was ready to play and didn't want the game to end." 
The first Indian hit came in the first inning, but the team struggled to gain momentum.
"It was rough, you know? Knowing that you could've done more for the team, seeing those last outs go by hurt even more," Sunderland said.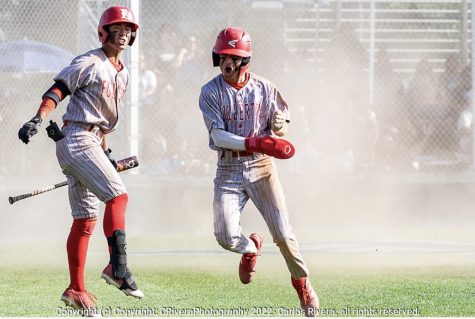 Fullerton traveled to San Bernardino to play Aquinas High School on May 17 for the CIF Semi-Finals. Aquinas (11-1) had been ranked No.1 in the Ambassador League, but the Indians finished with a 6-4 win, advancing Fullerton to CIF finals.
"The pressure was on us a little bit, you know them being ranked number one it can be a little scary. But people didn't really know about us and our potential," Sunderland said. "Last year losing in the first round sort of forced people to look over us but we had all the confidence that we were going to win that game."
Freshman Zach Fany led the charge leading the Indians in hits by going 4-4 and making a couple run saving plays at second base. 
Senior shortstop Matthew Kim says that Zach has been a defensive staple for the Indians this season. 
"Zach has been a very reliable player for us this year," Kim said. "I play shortstop, so knowing that I have him as a partner up the middle I'm able to play more relaxed and I know our pitchers play more relaxed as well."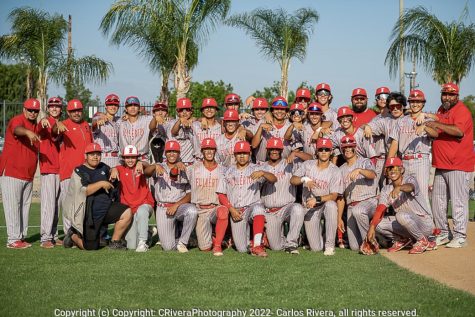 In CIF round 3, Fullerton traveled to Corona Santiago High School (9-4) on May 13. The boys began with a strong 4-0 lead against the Sharks who returned with 9 runs. Fullerton continued to fight, ending with a 14-9 victory with runs by Matt Kim, Nate Norman, Connor Sunderland, Andrew Violet, George Papadatos, Sebastian Fanny, Drake Harris and Jeremy Maldonado.
For the second CIF round on May 10, the Indians played host to Tahquitz. Tahquitz were champions in the Mountain Pass League with a 12-0 record. Juniors George Papadatos and Conor Sunderland scored home runs, pulling the team to a 9-3 victory.
Fullerton was matched up with St. Margaret for the first round on May 5. St. Margaret finished No. 2 in their League with a 5-3 record. Fullerton won 7-2.
The final Freeway League game was a 4-2 win against Sunny Hills who was ranked No. 1. The victory ended the season with Fullerton (11-4) and Sunny Hills (11-4) sharing the Freeway League Title.