Fall Sports Updates
Girls volleyball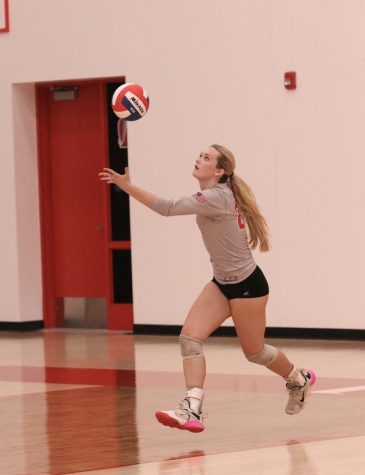 The Fullerton girls volleyball team (2-7) will travel to Troy on Wednesday for its last league game of the season. 
The Indians sit fifth in the Freeway League after having a tough four-game losing streak. La Habra (8-1) is in first place followed by Sunny Hills (7-2), Sonora (7-2), and Troy (3-6). The Indians missed a CIF burth with a loss against Sonora on Oct. 4. 
Opposite hitter, middle blocker junior Avery Long said that the team's weakness was a lack of positive energy. The team suffered stress from just wanting to win.
"Everyone's just so focused on the game. It kind of loses the fun sometimes," Long said. "But Coach [Maselino Pese] has been really focusing on having fun, like in practices. He tries to goof around with us because I think we've all just been kind of stressed."
The Indians won both matches against Buena Park, varsity winning all 3 sets for both their home game on Oct. 11 and away game on Sept. 22.
The Indians gained new assistant coach Steena Hubbard over the summer. Long said that Hubbard helped bring improvement in the team chemistry and environment.
"[Hubbard] has the experience of being a girl in volleyball. Sometimes, you know, the guy coach tries to relate but actually coming from a girl, it's nice," Long said. "Also just explaining things in different ways. She's had Pese as a coach, so sometimes when we're confused about something or not getting it, she can turn it around and find another way to explain it."
Boys water polo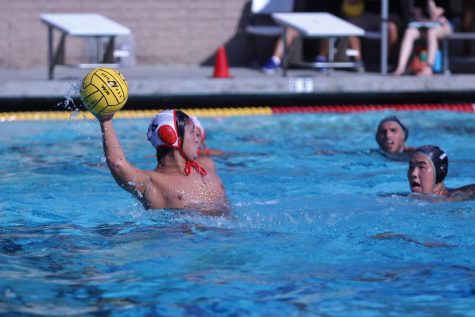 The boys water polo team (3-0) will travel to Troy's pool Wednesday at 7 p.m. for its fourth Freeway League game against Buena Park. Last year the Indians finished second in the league behind Troy.
"As far as league goes, Troy is our biggest competition," senior Asher Brazo said. "Troy was always a dominating force, even during my freshman year."
But the most interesting Freeway League water polo story is Buena Park (11-1, 2-0). The Coyotes finished last in the Freeway League last year, but the team is competitive with Fullerton and Troy this year.
Football
By Ella Kirby, Sports Editor
Coming off of a 20-14 win against Sonora on Oct. 7, the FUHS football team will travel to La Habra on Friday for its next Freeway League game. 
In last week's game against the Raiders, junior Deshawn Cobbs led the team with 123 rushing yards. Cobbs, along with juniors Henry Pillon and Dallas Padron, each scored touchdowns.
 The homecoming win has given the Indians some confidence, especially after their tough 14-13 loss against Sunny Hills on Sept. 30 when an Indian failed 2-point conversion gave the Lancers the win.
In a non-league game against Brea Olinda on Sept. 16, the Indians lost 14-0 despite Cobbs rushing 135 yards.
However, Fullerton had a big win against Sante Fe on Sept. 9 with a score of 20-0. Junior Micah Welsh led the team with five tackles.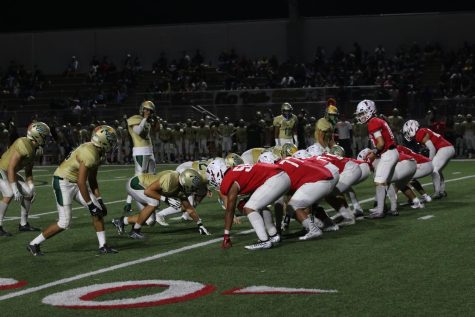 On Aug. 26, Fullerton beat Whittier 39-7 who beat the Indians in the 2021-2022 season 14-12. Junior David Williams said that the win boosted the team's confidence for their games ahead, especially after a 33-6 loss against San Dimas on Aug. 18. Cobbs had a total of 200 rushing yards and five touchdowns.
Williams said that with the loss of last year's seniors, it was hard to work as a team. The varsity team had many new positions to fill and not enough players who specialized in those positions, specifically quarterback.
"We didn't really have much experience working as a team," Williams said. "So, it was more of a bunch of individuals trying to complete a task." 
Williams said that after the first loss, the team got more comfortable with each other and grew more trust and confidence.
"Last season wasn't the best. And so after we beat Whittier who beat us last season, we saw that and said, 'we have a chance, we are a good team and we have the ability and the means to do what we need to.'"

Girls Tennis
Coming off a few rough matches against Troy and Sunny Hills, the girls tennis team will play Sonora on Oct. 11 and La Habra on Oct. 13.
Doubles partners Becca Balarie and Christina Sfatcu are dominating the court. Since Sfatcu is left-handed, she stays upfront and finishes the point while Balarie remains back and hits the ball over the net. 
Fullerton is third in the Freeway League behind Troy and Sunny Hills. The girls have high hopes for the rest of the season and CIF.
Girls Golf