Fall Sports Wrap-Up
Water polo team is only Freeway League to advance past first round CIF
By Reagan Glidewell, Managing Editor
Securing a spot for the CIF Championships, the Fullerton boys water polo team (5-2) shared the second place Freeway League title with the Highlanders behind the undefeated Warriors (8-0). Both losses for Fullerton were against Troy.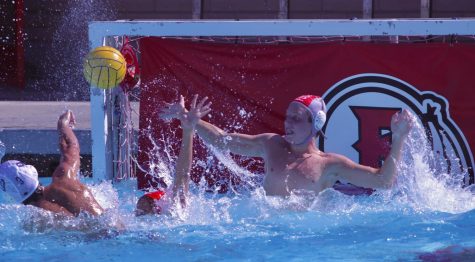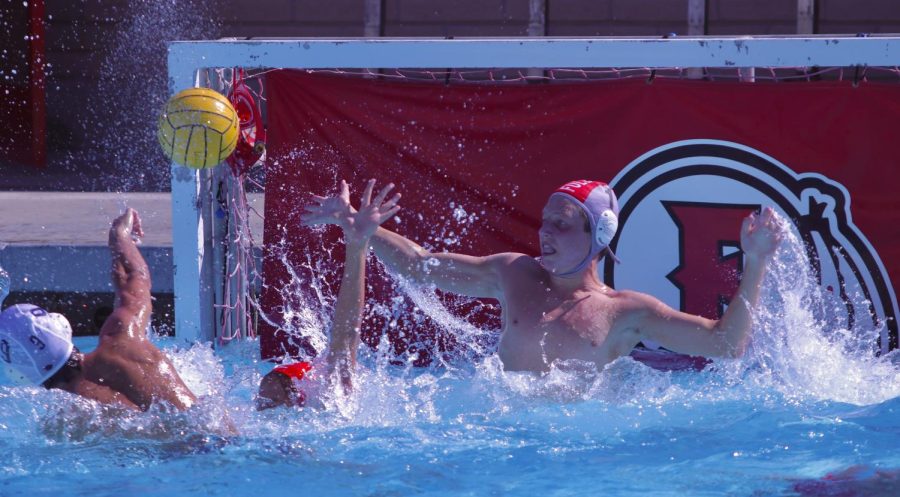 The Indians secured a 13-11 victory over Marina in its first round of the Division 3 CIF-SS playoffs on Nov. 1. Senior Miles McAndrew said that leading up to the first round of CIF, the team reflected upon its Oct. 28 Troy loss, and applied their mistakes, specifically in their defense. "We need to be making sure that they are set, that we drop their set and cover," McAndrew said. "That's where all their goals come from."
Fullerton went into their second round CIF match against Damien High School as underdogs and lost 15-4. Damien was ranked No.25 in the nation while Fullerton was No. 191.
Three-year varsity player senior John Fogelsong said the team was just excited to make it past the first round. Of the three Freeway League teams to qualify for CIF, Fullerton was the only team to advance past the first round.
"Going to the second round, we kind of knew that we were probably not going to win because we knew the team we were playing. Damien High School was one of the best in our division. It was going to be a very tough game and we were kind of expecting that,'" Foglesong said.  "But we still had a great season, so we kind of had a positive outlook on it. We didn't go out with the victory, we didn't win CIF, but we still had a great season."
The undefeated Troy lost 8-7 against Dos Pueblos High School and third place La Habra lost 22-10 against San Marino. 
Foglesong said that the team to beat next year is Troy. Despite losing four varsity starters, the hopes and potential for the team is there.
"Right now, they have tighter passing. They can have a little more communication and they practice a lot of driving drills," Fogelsong said. "It's hard to say one factor because we have the potential to be just as good as they are. They have excellent shooters, but so do we."
Cross country teams find success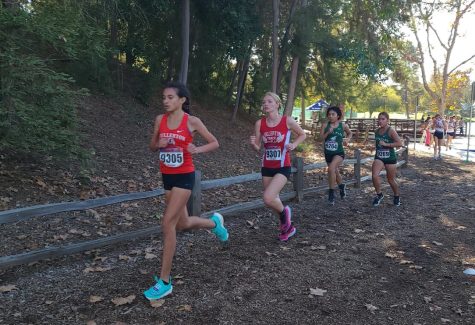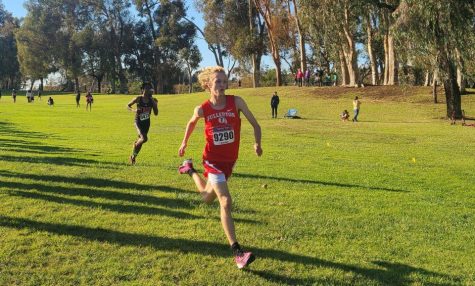 Football team finishes heartbreaker season
By Ella Kirby, Sports Editor
Although the football team lost 43-19 in its last league game against Troy on Oct. 28, Indian running back Deshawn Cobbs totaled 121 all purpose yards against the Warriors which was more than any Troy offensive player that night. 
Unfortunately, the Indians were unable to convert several opportunities in the Troy game that could have made the final score much closer.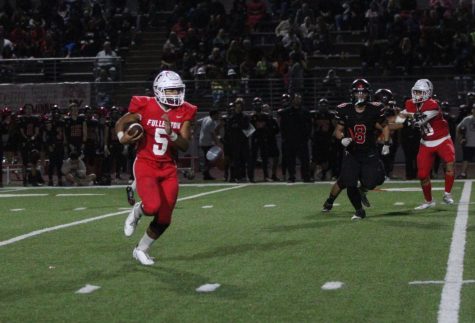 On reflection, if the team had been able to best Sunny Hills in the heartbreaker 14-13 loss on Sept. 30, the Indians would have gone to CIF. 
In the Lancer game, senior Noah Hernandez said that everything came down to the last minute. The boys had less than two minutes to either tie or beat Sunny.
"Henry Pillon clutched up and he made three big catches in a row for a total of 70 yards and a touchdown," Noah said.
The team beat Buena Park 41-12 on Oct. 21. Cobbs had four touchdowns; Henry Pillon and Ryan Regar each scored one touchdown.
Fullerton, Sunny Hills and Sonora all ended league play with 2-3 records, creating a three-way tie for third place behind first place La Habra and second place Troy. But, reflective of their just-missed-it season, the Indians lost the coin toss allowing Sonora and Sunny Hills to advance to CIF. FUHS athletic director, Joseph Olivas, helped clarify the outcome of the coin toss. 
"There were three scenarios that could have played out and there was a coin flip for all three possibilities. We won two of the three and the one that we lost was the scenario that played out," Olivas said. "We finished third in the league, but Sunny Hills won the coin flip against us and Sonora. We were one game under 500, so we just missed the wildcard spot for our division."
Tribe Tribune Samantha Torres contributed to this story.
Girls golf team builds skills, friendships
By Ella Kirby, Sports Editor
Freshman Kira Duffus advanced to the first round of league finals for girls golf and finished with the second best score in team finals. 
Although the girls finished fifth place in league, sophomore Amaya Moreno says that the team has grown a lot since last year. Especially considering that 75% of the team is new to golf. 
Moreno is especially impressed with Duffus's success.
"Kira's very humble and she's very big on the whole sisterhood thing and being really close with all of us," Amaya says. 
Amaya has improved her game, too. This is only Amaya's second year playing golf and she went from a best score of 58 her sophomore year to a best score of 46 her junior year.