Fullerton: A city of ghosts
My father Antonio Muñoz and my uncle Marcelino Muñoz were both the managers of Café Hidalgo for about 8 years and are connected to the Villa Del Sol also known as the California Hotel and both near Harbor and Wilshire in Fullerton. Café Hidalgo is about a 10 minute walk from Fullerton Union High School. The Villa Del Sol consists of a courtyard, a hotel, and eateries nearby.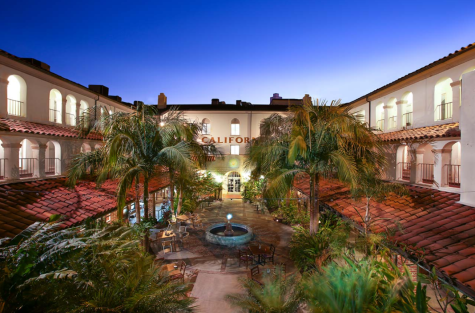 When I was 8 years old, I was helping my dad at the restaurant around 10:30 at night. My older brother told me to go into the courtyard to get extra chairs. When I reached the fountain area, I noticed a figure near the Somi Somi ice cream parlor. I sensed that it was male. I couldn't clearly see the features of the candlelit courtyard, but every time I moved he was watching me; I knew he was stalking someone. A few years later, as my cousin Esmeralda Muñoz and I entered the Villa Del Sol, she noticed a figure as well, but all I heard was a whisper: "Hello."
These two encounters started my life-long fascination with the supernatural. As it turns out, many locations near Fullerton High School are known for ghost sightings and other unexplained events. To collect anecdotes, Tribe Tribune photo co-editor Addam Sapien went on a ghost tour sponsored by the Fullerton Museum Center. Photo co-editor Syd Rosas and I also went on a tour at the Muckenthaler Cultural Center. I interviewed officials at the Muck and FMC to learn more details. Below is just a sampling of the unexplained. Although the Muck and FMC are done with their haunted tours until next year, anyone interested in taking the haunted tour can still get tickets through the HauntedOC for a Nov. 26 tour.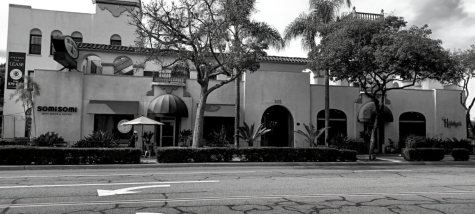 The Auditorium (previously known as Plummer)
The FUHS Auditorium, built in 1930, has a chilling story.
There are reports that four spirits lurk in the auditorium. One of the most well-known spirits is "the girl in the red dress." Only ever seen out of the corner of spectators' eyes, donning a red dress, she is described to be floating off the ground. 
FUHS theater teacher Michael Despars reports seeing the girl himself multiple times.
"I was upstairs, and one of my students said, 'There's a girl in a red dress in the corner!' but there was no one."
A ghost woman is also rumored to haunt the balcony corridor of the Auditorium. Though she allows any fellow women to pass, she will give anyone else trouble for disrupting her.
Jenise Kraus, a Fullerton Museum employee, recalls stories her brother, a former FUHS student, would share about another spirit he frequently encountered. 
"My brother would tell me about the lights flickering, popping, even running in the auditorium when he was alone," Kraus said. This spirit was given the name "the electrician's daughter," as the spirit seemed to tamper with electricity.
Victoria Gross, member of the North Orange Paranormal Society (NOPS), reported an experience she had while ghost hunting in the Auditorium. 
The team used an REM pod, a tool that detects changes in the magnetic field around physical objects, indicating paranormal activity. 
Gross's REM pod went off, detecting a change. When investigating what could have triggered it, she saw a hand reaching over the side of the balcony. It disappeared seconds later.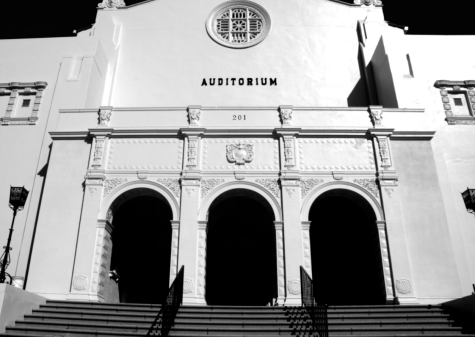 Fullerton Museum Center
The Fullerton Museum Center is known for hosting lively displays and galleries, honoring different artists. One of their more popular events, however, is their annual ghost tour.
 Throughout the month of October, tours around Fullerton hit the most unique and haunted places, detailing the chilling tales of our town's history. These tours started in the late 90's, hosted by museum educator Aimee Aul. As a historian of sorts, Aul has researched the history of landmarks around town and tells their stories.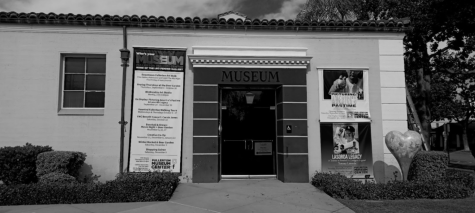 The FMC's tours take those brave enough to join to haunted locations and tell each place's story. Members' tickets cost $22 and non-members cost $25. The event staff's sense of humor and kind disposition ensures that attendees have a positive experience despite the grim content. Visitors explore some of the most ghostly places in Fullerton after hours, including Villa Del Sol, their very own gift shop, the FOX Theater, and FUHS Auditorium.
FMC has ghosts of their very own, including one who plays tricks on the staff and unlucky visitors. Another spirit lurks around a staircase, knocking down objects and throwing items across the room. The staircase has been reported to have a smell of blood that cannot be masked.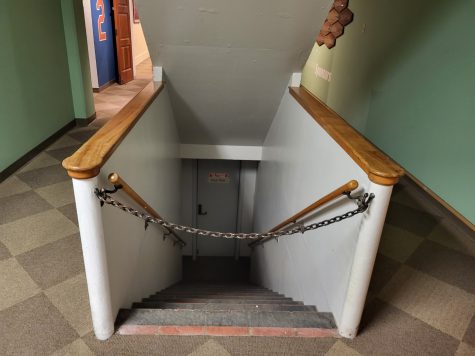 Muckenthaler Cultural Center
The Muckenthaler Cultural Center, built in 1924 by Walter and Adella Muckenthaler, was a mansion of 18 rooms. In 1965, the Muckenthaler was sold to Fullerton; nowadays, it stands as the Muckenthaler Cultural Center, hosting summer camps, art classes and performances.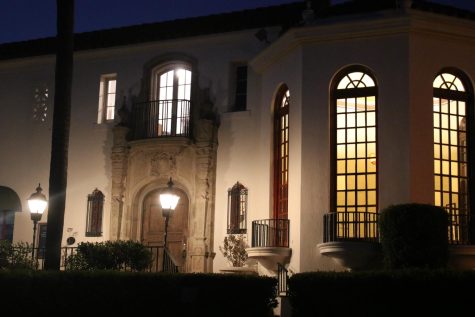 Muckenthaler After Dark: Beyond the Black Veil was an event hosted by both NOPS and Adam England. The event contained tarot card readings, findings by the NOPS, stories of the Muckenthaler ghost, a séance and more. Tickets are $30 for non-members, $20 for students and seniors, and $15 for members. This is an inside event full of decorations; event staff are dressed in Victorian garments.
A ghost named Sadie, former housekeeper of the Muck, now haunts the mansion. Chief program officer, Adam England, has had many encounters with Sadie. "When I recently ran into Sadie, she threw a jar of pens and some paper on the floor," England said. 
One of the most popular, more active spirits in the Cultural Center possesses a porcelain doll named Eliza Rose. The tale of Eliza's death is told on tours, and visitors contact her through a spirit box.