JROTC seniors display leadership
Julia Bustamante, Battalion Commander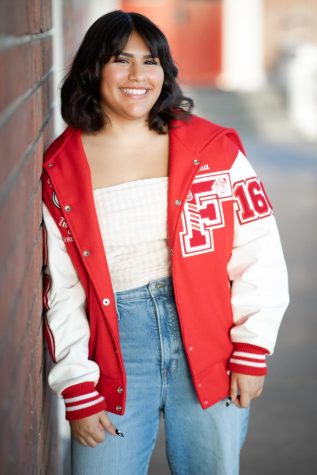 Senior Julia Bustamante has always been a leader. Her guidance started at home with her three younger siblings: Andres, Pamela, and Nicolas.
"I've been like their second mom. It's always been my job to take care of them," Bustamante said. "I help them with their homework, help them write essays if they need help. I give them advice when they need it."
Sophomore Pamela Bustamante said that Bustamante has been a key positive figure in her life and has always been there for guidance.
"Sometimes she's even stricter than our mom," Pamela said. "She kept us on track, so we wouldn't do anything irrational. We're not irrational anymore."
Bustamante's leadership with her siblings aided in her leadership throughout her high school career.
In JROTC, Bustamante currently holds the highest ranking as the Battalion Commander,  making her responsible for 88 cadets and ensuring that the "Top 5" leaders are doing their part in the program.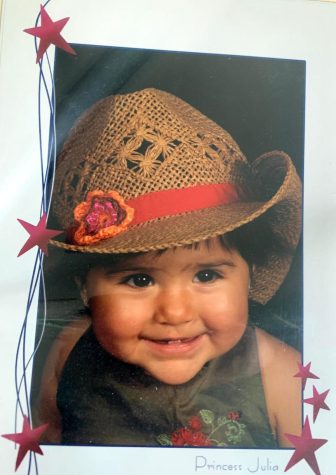 One important leadership skill that she says she learned was feeling comfortable with relying on others. 
"It was a lot to handle but I did it and I was able to get a system down," Bustamante said. "I used to take everything onto myself and want do everything by myself. But I learned how to depend on others and that was really important for me because I've now learned how to manage my time better and how to process things better."
Bustamante is also an outstanding role model in her respective sports. Being one of the only seniors on the golf team, Julia's undying love for the activity and endurance made her an easy fit for team captain.
"I was the one who really took it seriously, and I showed up to every single game. I'm always there at the putting green and practicing," Bustamante said. "I like to play with the boys because they are a lot better than me and I know if I play with them, I might get better as well, even though I'm lagging behind. I know eventually I will get there."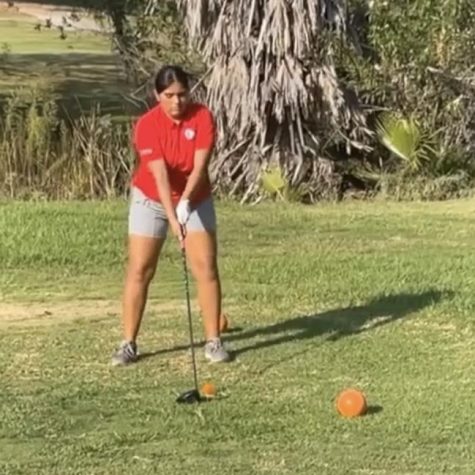 Bustamante originally joined golf because of her father. Bustamante's father, Robert, uses golf as a way to make deals and connections for his business. Because of this, Julia said that her father encouraged her to join the sport from a young age. 
Julia started private golf lessons in sixth grade. Now captain of the golf team, Julia said she still shares the same love for the sport.
Bustamante is also the captain of the wrestling team. Ironically, her parents originally didn't want her to join the sport; however, one day she picked it up.
One of her teammates, freshman Ashlyn Vasquez, feels that she was lucky enough to be on the wrestling team with Bustamante as her captain.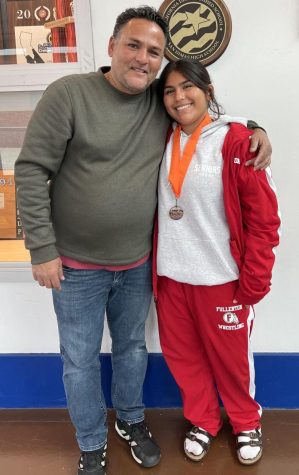 "Julia is the most hard working person I know," Vasquez said. "She has been the best team captain for the team."
Because of this grit, she has been met with much success in wrestling. This year, Julia attended CIF Individuals for the second time where she placed 8th and qualified for CIF Masters. 
"I was one of the first girls to place in 10 years. I didn't realize the importance of what I had done," Bustamante said. "I tried my best to really show my dedication. There were a lot of other girls who quit or gave up halfway through season."
Julia said that she believes wrestling is the activity that really tested her limits in high school.
"I like the toughness," Bustamante said. "I like the challenge of pushing myself mentality and pushing past my breaking point. Wrestling has definitely pushed my breaking point."
Sebastian Alcaraz, Command Sergeant Major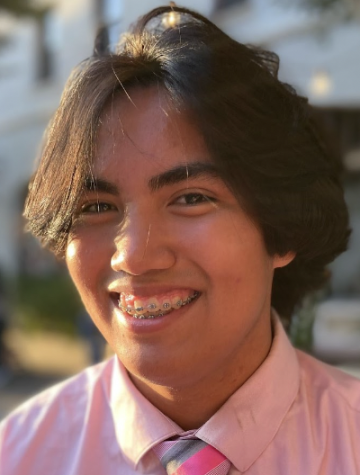 One day, senior Sebastian Alcaraz picked up the face of a watch and a collection of books. With these, he assembled an air hockey table he called "Clocky." Alcaraz placed books around a long table and used two more books to push around the face as a puck. 
"The game was a hit. I remember the whole class sitting in the back of the Speech room excited to advance in the bracket for Clocky," junior Mackenzie Mauldin said.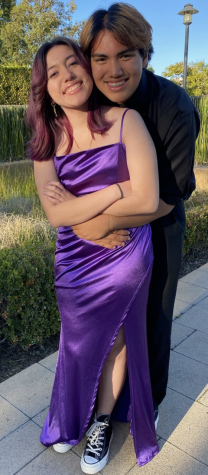 For many, experiences like these make Alcaraz so lovable. His creative nature and ingenuity when it comes to having fun makes him what many describe as silly, compassionate, and entertaining.  
Sophomore Kash Ward says that this is what makes their friendship work so well. 
"I thought he was a goofy guy. He's fun to be around because he makes jokes about everything and stuff like that. He just makes sure everyone has a good time."
Others like senior Gaige Mercado say that his quick-witted personality is what made some parts of Zoom-school so bearable. 
"We would entertain the class and talk about random stuff which was super funny," Mercado said. "But when we went to cohorts, we got even more entertaining and more funny. We were able to be jokingly physical with each other, and was probably the only part of zoom school I really liked."
But even in serious settings, Alcaraz knows how to lighten the mood. As a member of the Speech and Debate team for four years, he's seen it all: heavy topics and dark speeches. However, this didn't phase him. 
His debate teammate, sophomore Joshua Lee, says that even when talking about dry topics like High-Speed Railway systems, Alcaraz can make him laugh. 
"Even in the middle of a round he can always crack a joke," Lee said. "When we were online for Cal State Fullerton, we took a picture where we did a round where we had our ties over our hoodies."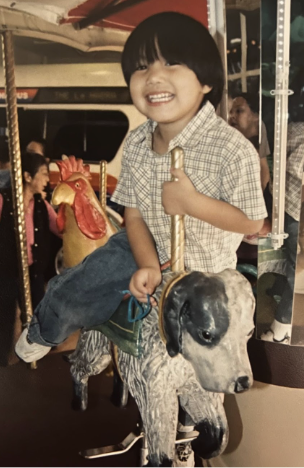 In JROTC, another typically stern environment, Alcaraz still finds ways to entertain himself and those around him as the Command Sergeant Major (CSM). He is responsible for leading FUHS's battalion during important ceremonies and competitions. 
"In my Freshman year, my CSM would yell at all of us and it kind of stuck with me. So when I became CSM, I thought I would do the same to my freshman," Alcaraz said. "Even though a lot of people know me as being very light-hearted, some freshmen have grown scared of me which makes it an even funnier experience for me."
Alcaraz found the perfect outlet for his humor this year in the Spring Musical Bright Star as the character Daddy Cane. While it wasn't his first production, it was the first one he participated in at FUHS which made it a whole new experience.
"It was the first time I went into a musical knowing nothing prior to the show," Alcaraz said. "Usually, the musicals I participated in were versions of really popular shows like The Little Mermaid or Alice in Wonderland. But this time, I had to start from scratch and learn it all from the beginning."
Even backstage, Alcaraz tried to ease his friends' nerves by making them laugh. For freshman Alejandro Thompson, it was singing different versions of the Bright Star soundtrack. 
"Backstage during Bright Star, Sebastian started singing parody lyrics from the songs in the musical," Thompson said. "All of us who were there couldn't stop laughing."
Alcaraz is attending Fullerton Community College in the fall to pursue physics and hopes to maintain his comical personality. "I can't wait to meet more people and see if they enjoy the performance that is my presence in a classroom," Alcaraz said.