AVID teacher retires, will focus on photo career
When he was in junior high school, English teacher Scott Edwards-Silva turned his bathroom into a darkroom. Finally, he could develop and print his own black-and-white photographs from his Pentax K-1000 35mm camera. Now, Edwards-Silva's serious photography journey that began with the makeshift darkroom in 1976 can continue in earnest as he retires from teaching at the end of this year and takes up the camera full time.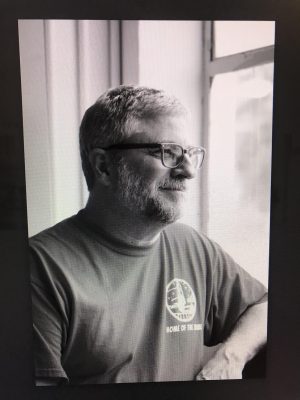 "He's so cerebral about photography," photography teacher Gabby Kudron said. "He thinks a lot before he takes the photo. He really finds a way to connect to the person he's photographing, and he brings out elements of their personality. Let's say his subject is a little edgy. He finds a way to bring out that personality—that intensity. In film photography, there's a lot of prep because your resources are limited. You have to set up everything beforehand to make the shot perfect. In digital photography, a lot of people edit the image afterwards. Scott uses his analog brain even when he's shooting with digital."
In short, Edwards-Silva is a really good photographer. He specializes in portrait and dance photography, and while he enjoys landscape photography, he says that's more of a hobby. The blurb on his website says, "The photo session begins when the subject forgets the camera is there."
Edwards-Silva graduated from Sunny Hills High School in 1981. He attended University of the Pacific and earned his master's degree in English from Stanford. After finishing his undergraduate work in 1985 he taught for a year at a high school in Vienna.
"I learned about the Austria gig my last year in college. I had spent a semester abroad there while in college and wanted to go back," Edwards-Silva said. "Austria actually hires dozens of English native speakers to provide conversation practice for their high school students. Austrian kids graduate fluent in three languages—German, English, and French. My job was to go into classes and discuss literature, current events and cultural issues."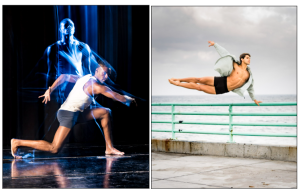 From 1989–2009 he taught everything from classes for English language learners to AP English at La Habra High School. He also helped implement at LHHS the Heritage of the Americas program that encouraged students to become bilingual.
"The school paid me to learn Spanish in Mexico for two summers," Edwards-Silva said. "I even took a group of kids to Mexico for spring break."
From 1999–2001 he took a leave of absence from La Habra and moved to Cuernavaca, Mexico. "I taught English while I was there," he said. "My wife is from Mexico, so we stayed down there for a couple years."
Edwards-Silva was the English department chair at LHHS in 2004 when English teacher Kimberley Harris arrived there.
"He gave me lots of folders of materials I could use when I started teaching the AP Literature class," she said. "I remember reading his annotations about Crime and Punishment and A Doll's House and thinking, 'Wow, you can really see how brilliant a person is by reading their annotations.'"
Edwards-Silva and Spanish teacher Magdalena Villalba had administrative credential classes together.
"Scott and I worked together on a presentation for a class and I distinctly remember Scott's sense of humor helping our group stay motivated," Villalba said.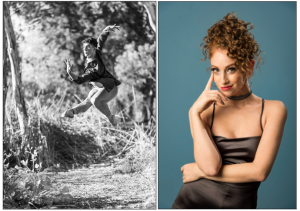 One of their instructors was former Lowell Joint School District superintendent Patricia Howell, and Villalba remembers Howell telling her classes that Edwards-Silva was the best teacher union representative she'd ever worked with.
Edwards-Silva's served as the Dean of Attendance at Buena Park for one year before moving to Sonora where he was an assistant principal from 2010–2014.
Villalba was Dean of Academic Services at Sonora when Edwards-Silva became an assistant principal.
"Our offices were right across from each other. It was always fun to watch students' and parents' reactions the first time they heard him speak Spanish," she said. "We worked tons of football and basketball games together. Talking to him during the games always made time fly."
Edwards-Silva returned to the classroom in 2014 when he came to FUHS to teach English. He has been a valuable member of the faculty for his background, smarts and wit.
"We were concerned about students using chatbots to write their essays," said Harris, "and we discussed how some websites could detect AI. I thought I might have to change everything when Scott emails, "I frequently feign intelligence. Can it detect that?" I took a breath and dialed it back. His humor is so sharp. He gets up to the mic, says something, and drops it."
Edwards-Silva said that he's especially enjoyed this year's AVID class. So have his students.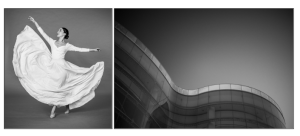 "I appreciate that he'll sometimes talk about his own experiences," said junior Madison Dominguez, an AVID student. "He's really wise. He knows sharing his experiences will help students with their own lives."
Edwards-Silva's AP English experience has helped Dominguez and other former AVID students who know that they can come to Edwards-Silva for help.
"I even said once, 'Whoa, you're really smart.' I sometimes forget because he's just so goofy sometimes, but then he says something that makes you go, 'Oh, yeah, he really is that smart.'"
Junior MaryAnne Lomeli, another AVID student, said that she appreciates that Mr. Edwards-Silva wants his students to get the most out of school. "I really enjoyed his class and I hope that he comes to our graduation next year,"  Lomeli said. "I want to show him, 'Look, I made it! I made it!' I made it for him because he's the one that pushed me to do my best in my classes."
Edwards-Silva has served as an educator and administrator in the district for 34 years. He offers a full range of photography services; his portfolio can be viewed at his website.