My kindergarten teacher had tattoos on her left arm. She hid them. We found out about them only because one day she turned up the heat too high and took off her cardigan. My middle school's teachers and staff probably had tattoos, too, but they never showed them. Thus I've been pleasantly surprised to find that staff at FUHS don't hide their body art. Whether the culture at FUHS has changed or whether FUHS is changing the culture doesn't matter: faculty and staff should be who they want to be. The Tribune is proud to share their tattoo tales.
Ryan Hertz, special education teacher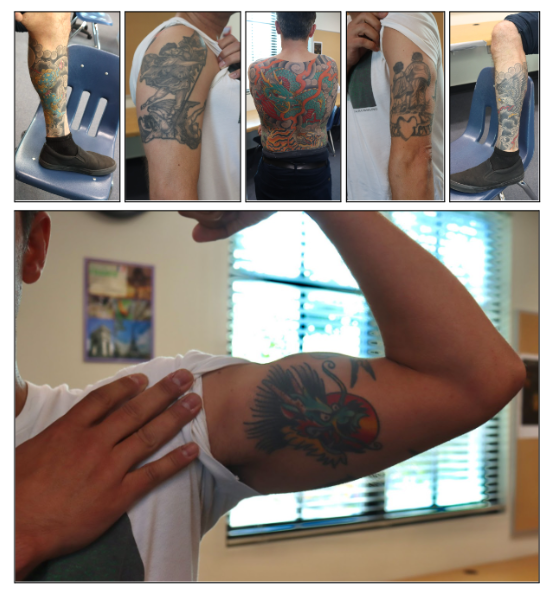 When special education teacher Ryan Hertz was 14 his neighbor, having learned tattooing in prison, used an ersatz tattoo gun made from a guitar string and Walkman motor to tattoo a picture of a punk flipping the bird on Hertz's ankle. 
He views his choice of tattoo now as "very impulsive teenage stuff," but Hertz was a punk rocker at the time. Still, he didn't show off his tattoo, wearing pants or yanked-up socks. When Hertz was 19, his family went to the beach, and he couldn't hide the tattoo from his mother.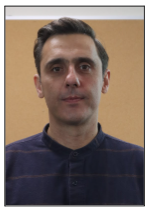 "She said, 'What is that?' And I thought, 'Oh, my God, I'm dead,' and tried to say casually, 'It's just a tattoo.' She said, 'Wow,' and that was it."
Hertz would go on to play guitar in a punk rock band that toured the US and Europe where the offensive ankle tattoo was unimportant or went unmentioned.
When Hertz was 26, he started taking martial arts classes. During one workout, his instructor had to examine Hertz's injured tattooed ankle. The resulting awkwardness convinced Hertz to get a coverup tattoo. He picked a Japanese-style eagle to honor his mother.
Since then, Hertz has acquired several standalone pieces and an extensive back piece.
David Shanebeck, social studies teacher

History teacher David Shanebeck (FUHS class of '02) doesn't hide his tattoos. "Obviously, I don't care what people think of them," said Shanebeck, a 17-year classroom veteran.
On Shanebeck's right bicep is a tattoo of the Hebrew phrase timshel—thou mayest or you can in English—, a central idea in Steinbeck's East of Eden (1952). "It reminds me not to make excuses for my actions," Shanebeck said.
The inside of Shanebeck's left forearm is a tattoo of the Seven Stars of Gondor and Aragon's symbol, both from Tolkien's Middle-earth series. The words Amid weeping there is joy, and under the shadow of death, light that endures from Tolkien's Silmarillion (1977) surround the Stars and symbol. "It's a light for me when I'm sad," Shanebeck said. "The sword represents hope that maybe I can help forge a better future."
Shanebeck's AP US History teacher at FUHS Jeff Rupp (1953–2011) hid his tattoos but would show them off if asked. Rupp, a Vietnam War veteran and motorcycle enthusiast, would get a tattoo whenever he traveled somewhere new. Shanebeck credits Rupp for some of his own tattoo enthusiasm: While Shanebeck's "generation is known for breaking the stigma" attached to tattoos, pioneers like Rupp led the way.
Tracy Mendell, instructional aide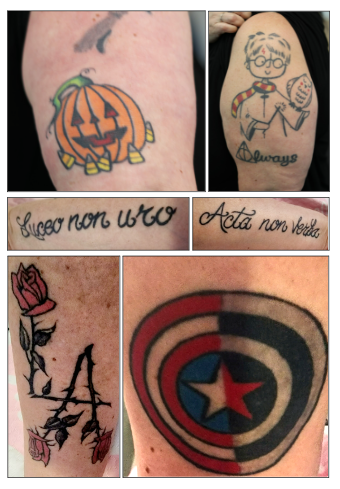 Instructional aide and substitute teacher Tracy Mendell has several tattoos, including some drawn from pop culture like Captain America's shield and Harry Potter, but she covered them for job interviews.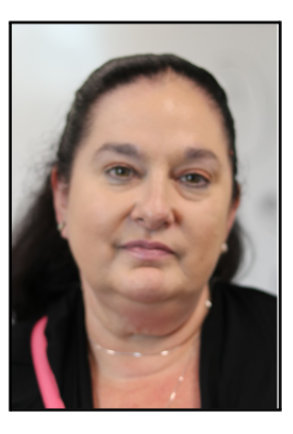 "It was July. A hundred degrees. And I had on a long-sleeve cardigan," she said. "I cleaned up real good. You wouldn't even know I had them. But I was dying from the heat. Still, I didn't want to not get a job because someone doesn't like tattoos."
Mendell has encountered some people who find her appearance unprofessional. She has trouble caring.
"People think I'm threatening or intimidating," said Mendell, "but then they get to know me and realize I'm really smart. I went to Oxford. [My tattoos are] a lesson: don't judge people by their appearances."
Evan Shirk, auditorium director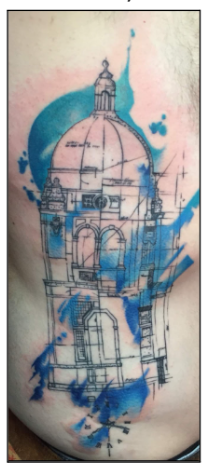 Katy Wren, social studies teacher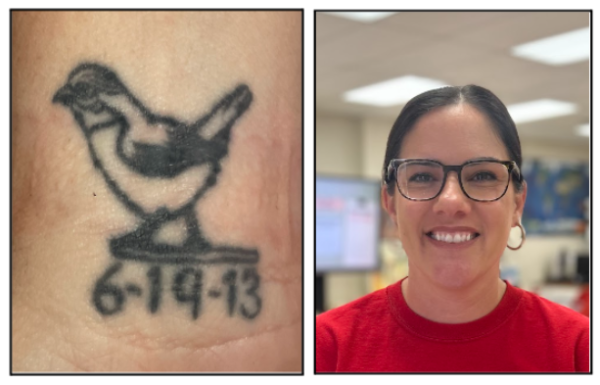 Kristen Cruz, science teacher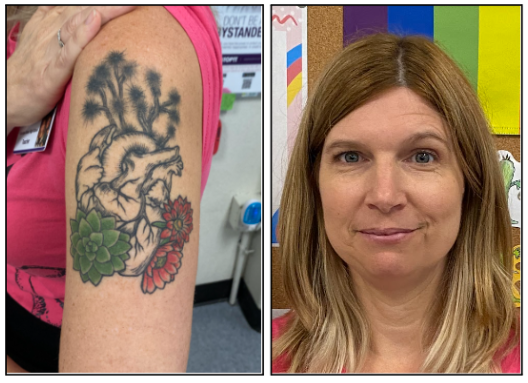 Jacob Verkert, athletic trainer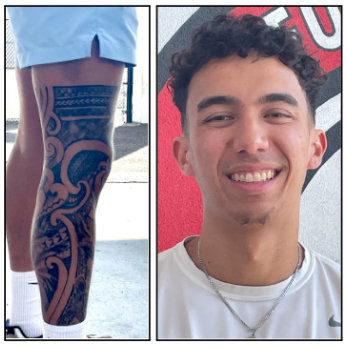 Cindy Ortiz, English teacher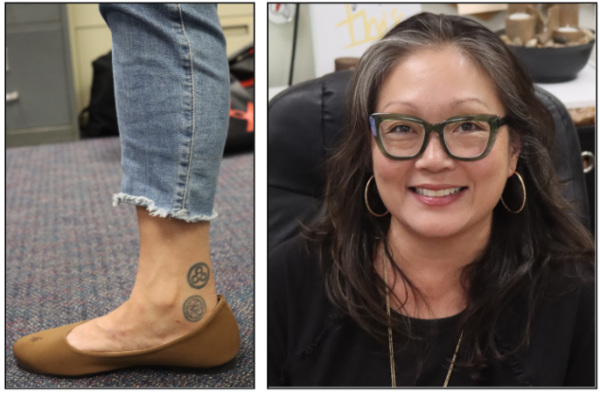 Tarin Almstedt, speech and debate teacher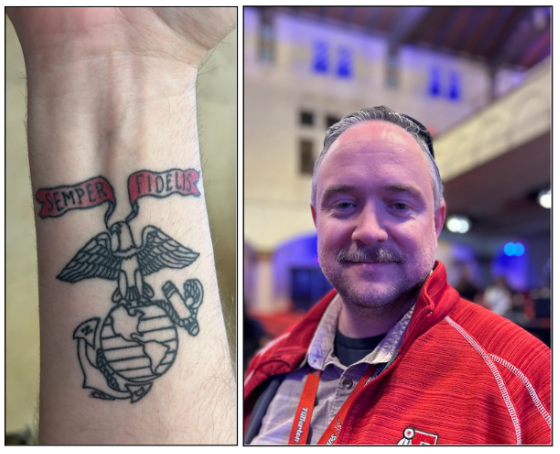 Troy Trimble, band director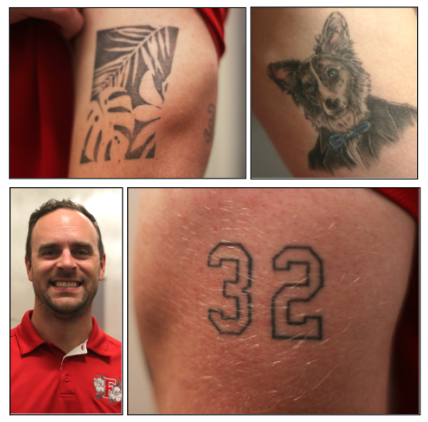 Jimmy Crouch, custodian

Miranda Rivera, registrar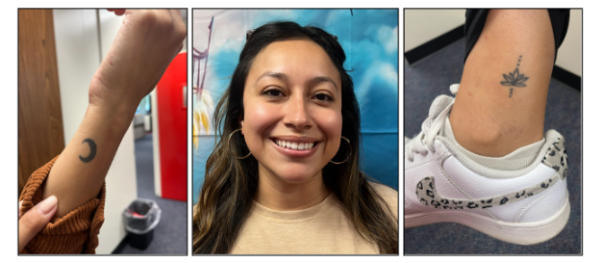 Kimberly Rodrigues, instructional aide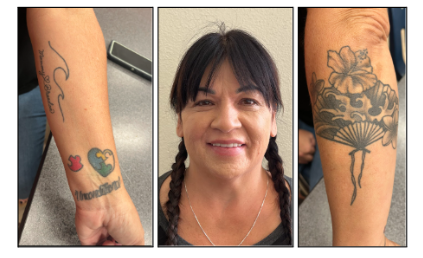 Staff writers Alyssa Corona, Angelique De La Cruz, Sophia Goldblatt, Sammy Howell, Evelyn Ishikawa, Conrad Jorgenson, Josie Lee, Kate Luengo, Katherine Martinez, Mackenzie Mauldin, Flora Nishigawara, Audrina Quinonez, Helen Sanders, and Elany Zavala contributed to this story.