Girls volleyball team ends losing streak against Troy
By Audrina Quinonez
Despite finishing the season with a 3-7 record, the girls volleyball team had a good year according to coach Maselino Pese. He said his team knows that wins and losses are not the only important thing.
 "They understand from the very beginning that sports is a way for them to grow, not only as an athlete but also as a person," Pese said. "Life lessons, it's all about life lessons that you take from sports. We all want to win, but it is the lessons that you will remember."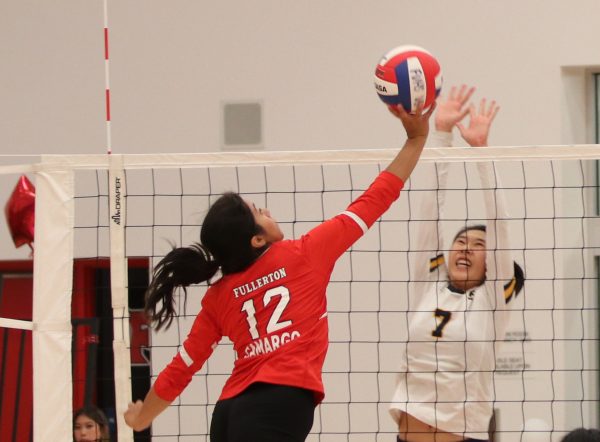 Sunny Hills finished the year 10-0 while Buena Park ended 0-10. La Habra (8-2) finished second and Sonora (6-4) finished third.
Fullerton's best match was on Sept. 28 when the Tribe swept their sets in a home match against Troy 25-22, 25-18 and 27-25. It was the first time in nine years that Fullerton won a girls volleyball match against Troy. The Indians and Warriors both finished with 3-7 records but Fullerton took the fourth place spot over Troy because the Indians won 36 sets overall while the Warriors won 25. The Indians also swept their sets against Buena Park on Oct. 11.
Senior captain Avery Long said this season she learned the importance of staying focused and calm as captain of the team. "Even if I'm feeling stressed, I have to not show it so that my teammates who are feeling stressed can look at me for guidance. We learned from last year that having chemistry between teammates doesn't mean you're best friends," Long said. "But mutual respect and having one mind while you're playing as a team is really important for success."
Senior Sofia Camargo said that Long brought the team together which ultimately led to a better environment for each player. "She has a really good initiative," Camargo said. "She's a really good team player in a natural kind of way."
Buena Park team prevents FUHS water polo CIF bid
By Josie Lee and Will McWatters
The FUHS boys water polo players could see early on that Troy (7-1) and La Habra (6-2) were on their way to capturing the No. 1 and No. 2 spots in the Freeway League. But the Tribe still had hopes for a third place finish and CIF berth except that Buena Park (5-3) kept surprising them.
Buena Park's team was Fullerton's best, yet most frustrating, competition this year. In three October match-ups against Buena Park, the final scores were all close. On Oct. 17, Buena Park beat Fullerton 14-11 and the Coyotes also beat the Indians 9-8 on Oct. 21. But on their final carousel day, the Indians bested Buena Park 13-12. Ultimately, Buena Park (5-3) took third and Fullerton (4-4) finished fourth in the Freeway League.
The strength of the Buena Park team was similar to Fullerton's strength: instead of relying on one standout scorer, both teams had an even distribution of goals among their players. For example, in the Oct. 17 game Buena Park's Jose Cervantes scored 5 goals, Elijah Trinidad had 4, Juan Carlos Mendoza scored 2, Michael Rousselo-Beltran scored 2 goals and Yony Bautista finished with one.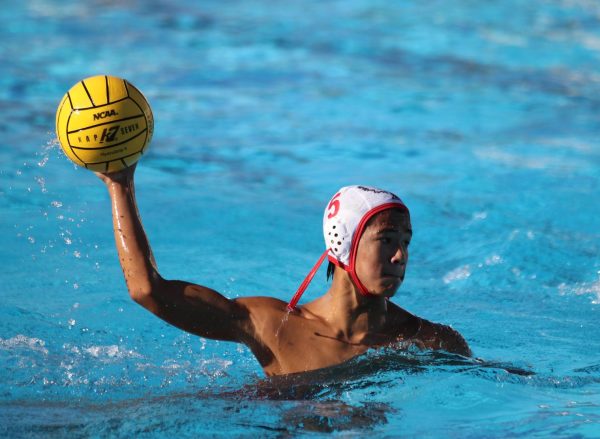 Fullerton finished the season stronger than their fourth-place finish suggests. They recorded an impressive 11-3 win against Sunny Hills in the League Carousel and lost only 10-8 to second-place La Habra.
According to FUHS boys water polo player Maurice Huy, Buena Park's recent successes have not been the result of their individual improvement, but a widespread decline throughout the rest of the league teams.
"Every team in league got worse except Buena Park and La Habra," Huy said. "Everyone else lost a lot of seniors, and those seniors were starters."
The Coyotes unexpected improvement came as a shock. Last year, Buena Park was 3-5 in the Freeway League, placing two spots below the Indians. As third-place finishers, the Coyotes played in CIF this season but lost to Hoover High 12-11 on Nov. 2.
Next year Fullerton and Buena Park will be placed in the same CIF conference, but the teams won't know if they will play each other in league until later this year.
Freshman golfer makes CIF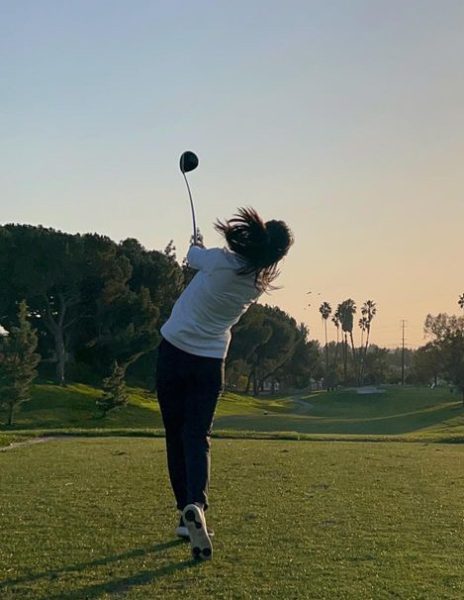 Girls doubles team advances in CIF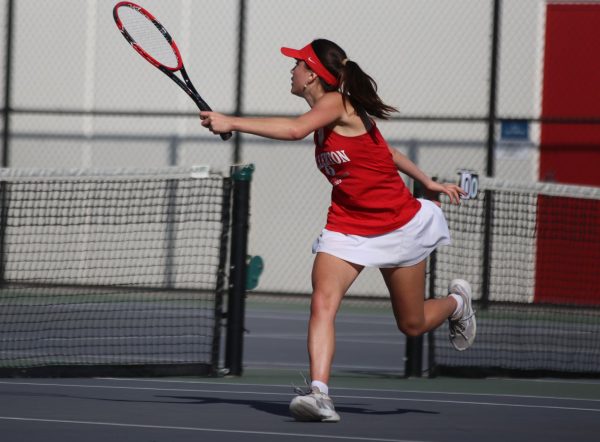 Editor-in-Chief Reagan Glidewell contributed to this story