Monkey, IOUs show Wall of Fame alum's generosity
Jamie Ma, Editor-in-Chief
September 26, 2019
Michael Juarez remembers the day his father came home from the El Sombrero Cafe with a monkey instead of a paycheck.
"I still vaguely remember the monkey crawling on me," Michael said. "It terrified me. I was screaming for him to pull it off. The monkey was just being a monkey."
Michael says that his father Ray often would allow people to barter (even with a monkey) instead of paying cash while he ran his Fullerton restaurant from 1954-1984.
It was for Ray Juarez's generous spirit and community service that the 1933 Fullerton grad was inducted to the FUHS Wall of Fame on Sept. 20. Michael nominated his father for the Wall of Fame. Ray will have a plaque with his name displayed in the FUHS front office.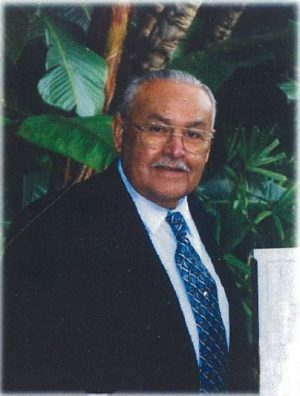 When racial segregation persisted in Fullerton, Ray turned his restaurant and bar, the El Sombrero Cafe, into a hub for frequently oppressed Mexican-Americans. Even temporary immigrants from the Bracero program stopped by to enjoy mariachi bands and $1 burritos.
"It was where Mexico was," Michael said. "It was to be welcomed and treated as if you were in your own home."
Though a businessman, Ray understood the financial state of the community, often accepting alternative payments ranging from IOUs, a truck, and even a monkey. 
When Ray closed the business after 30 years, Michael remembers helping his father count the IOUs.
"It was probably two thousand dollars worth. He kind of smiled. It meant something to him, something I couldn't understand. Then he threw them all in the trash."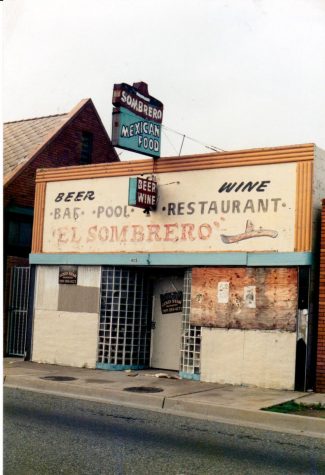 Michael also remembers that famous Mexican boxer Raul "Ratón" Macias, who trained in Anaheim, stopped by the El Sombrero Cafe so frequently that his glorious career spiraled.
"[Macias] gave my father first row tickets to his championship match, but he lost so badly he never recovered," Michael said. "He blamed his training routine. Drinking and eating too much at the El Sombrero."
Stories like these commemorate an atypical life. Ray Juarez, who died in 2007, also served in
World War II as a military policeman. He participated in the Elks Club, organized military funerals with the American Legion Post, and worked with the Fullerton Parks Department planting the trees on Skyline Drive and at Hillcrest Park.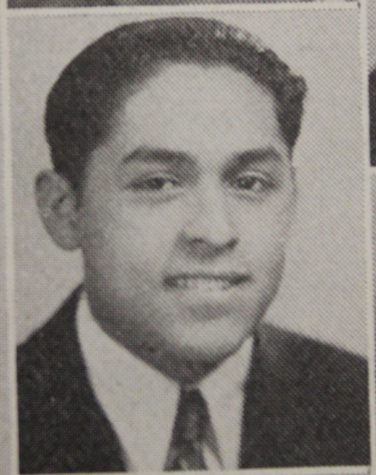 To adults, Ray's name was synonymous with the El Sombrero Cafe. However, before opening the business and long after it closed, Ray supported Fullerton youth, coaching several basketball and baseball teams for his younger brother Joseph, organizing numerous fundraisers for college-bound students, and volunteering at the local Boys and Girls Club. 
Michael talks about when his father led a dozen neighborhood children on a chase for the family's pet myna birds.
"There goes my dad, myself, my brother and sister, and all the kids in the neighborhood trying to catch the bird. It was the funniest thing, as we were running after it. I just remember [my dad] laughing. That was the kind of household we had."