Actress Erin Mackey earns a spot on FUHS Wall of Fame
Most fifth graders are concerned about finishing their math homework before school starts, but when Erin Mackey was in elementary school, her troubles were a bit different. She was worried about making her international flight for the production of a $15 million budget movie.
When she was only 11, Mackey auditioned and was cast in the 1998 remake of The Parent Trap as Lindsay Lohan's acting double. She spent fifth grade in London and Lake Arrowhead on film sets with A-List actors. 
 Now as an adult, after years of acting and success as Glinda in various productions of the Broadway show Wicked, Mackey was inducted into the FUHS Wall of Fame on Sept. 20.
Each year people in the community nominate alumni for the Wall of Fame who are worthy of special recognition. Reasons for praise include making significant contributions to the alum's specialized field or providing important community service. This year, Mackey was among those selected and will have a plaque with her name displayed in the FUHS front office.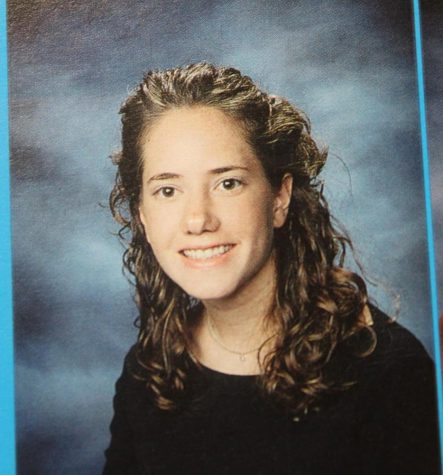 The Parent Trap wasn't Erin's first experience with acting, though. She had been interested in musical theatre from a very young age; her mother's passion for musicals was the catalyst for her intrigue. Her first performance was in kindergarten at Rolling Hills Elementary, playing a rat in The Pied Piper.
Mackey's longtime director Vicki Schindele ran a performing arts program at Rolling Hills, where Erin and the rest of the Mackey sisters attended. Schindele also directed the Fullerton Children's Repertory Theatre program where Erin was involved from the summer after fourth grade until the summer before ninth grade, only missing one show for the filming of The Parent Trap.
"Erin was always among the best. Always among the hardest workers, the most talented, the most prepared," Schindele said.
Mackey started at Fullerton High School in 2000 and continued to be involved with the film and TV industry as well as participating in the FUHS spring musical productions. She would leave school early, attend acting classes and auditions in Los Angeles, then finish her homework in the car on the ride home. The responsibility of both her professional career and school taught Mackey a lot about balance and the need for a strong support system.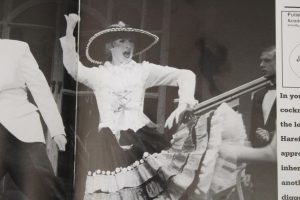 "It was long days and a lot of work. It involved a ton of support and sacrifice from my family. It took a lot of understanding from my teachers and friends," Mackey wrote in a recent email to the Tribe Tribune. "I'm so thankful for the experience and I think it's so much a part of why I was able to start working professionally as a very young adult."
Former FUHS Theatre and English teacher Genni Klein recalls Mackey having a special quality about her which made her stand out from the rest.
"She has that star quality, it's a quality where the work is honest and you can't take your eyes off of somebody on stage," Klein said. "It doesn't mean that they're overacting or stealing somebody else's focus, it just means they're riveting."
Despite the professional nature of Erin's career from such a young age, she was also a normal teenage girl. She was involved with Spirit Club and NHS during her time at Fullerton High School. FUHS history teacher Mark Henderson made a significant impact on Mackey's high school experience; his enthusiasm for history inspired Mackey and kept her eager to learn. 
"[Erin] was the nicest student I've had—she's bubbly, she was funny, she cared," Henderson said. "Extremely talented, but also hard working in the classroom."
She spent lots of time with the group of friends she met through the FUHS theatre program, all of them going to school events together. To this day, Erin is still in close contact with 2004 graduate Jenny Blair. No matter the distance, Mackey still finds a way to stay connected to Blair and keep their friendship alive.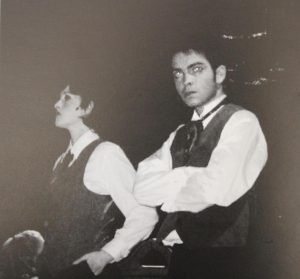 "We haven't lived in the same city since high school but we always make it a priority to see each other and stay involved in each other's lives," Mackey said. "My husband and I even went all the way to Cambodia in 2010 to visit her."
After high school, Erin attended Carnegie Mellon University but left when she was cast in the national production of Wicked. She was cast as swing (filling for one or more ensemble roles when needed) on the national tour, then after spending six months as an understudy for Glinda in Chicago, Mackey succeeded the role. She then spent the next few years as Glinda in various casts and cities. 
Schindele had the privilege to see Mackey while she was performing as Glinda in Chicago, and can still recall the moment Erin came down in the bubble.
"I just remember looking up and thinking, 'Oh gosh, I see that little five-year-old,'" Schindele said. "I'm so proud of her work. She's so talented, but she's also a really good person."
Erin's Fullertonian roots are vital to her theatrical success. The culture around the performing arts in Orange County allowed her to grow up understanding the importance of pursuing the arts.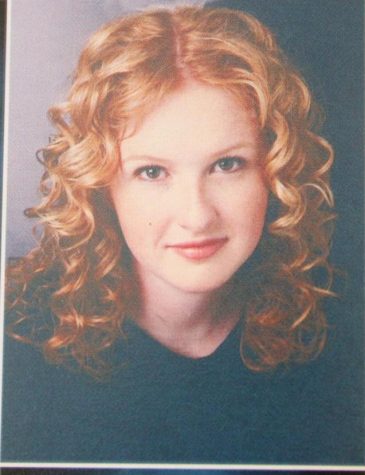 "With theater, we are holding a mirror up to society, trying to say something about the human experience. I think that it's incredibly important for people to continue to see and hear and experience that. I'm thankful the community I grew up in said, 'Yes that's important. If you want to be part of it, you can and you should!'"
Reporters Jeanmarco Flores and Sage Heaton contributed to this story.