Shaw leads Indians into Freeway League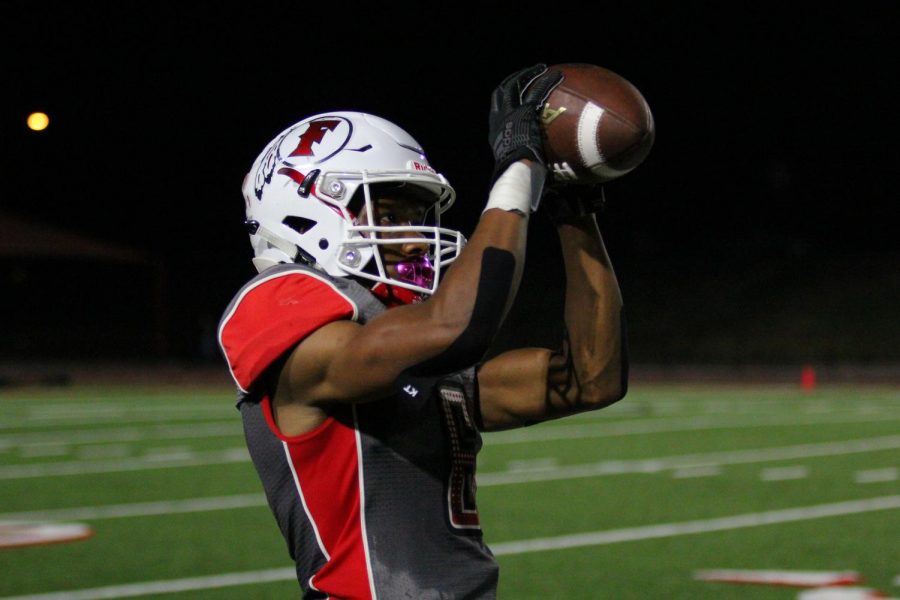 Michael Ureno, Sports Editor
September 26, 2019
Ranked No. 1 in total rushing among Southern Division 7 teams, senior Arthur Shaw has rushed for 987 yards and has had 12 touchdowns in 5 games. His biggest game was against Canyon where he had 19 carries for 271 yards and 5 touchdowns.
Shaw feels the accolades he has received for football have only made him work harder.
"It makes me play with a chip on my shoulder," Shaw said. "I just [pretend] like everyone is doubting me to make me play harder." 
Before games Arthur likes to pray and visualize what he needs to do for the game. With all the noise around Arthur being one of the best running backs in the state, colleges have taken notice. 
Division 1 colleges UC Davis and Cal Poly San Luis Obispo attended two games to watch Shaw. Offensive right tackle Luke Mulder has been getting recruited by some Division II schools as well.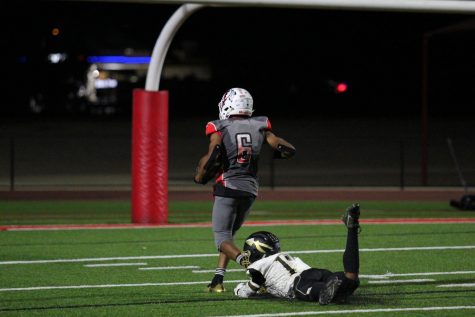 The Indians had a 29-15 non-league loss on Sept. 20 against Brea Olinda. The Indians have a bye week before their next game against Troy on Oct. 4 at 7 p.m. The Indian fans will sit on the visitor's side for White Out as the Warriors use the stadium as home field.
 Fullerton head coach Richard Salazar said the team's main priority during their bye week is to focus on the basics and to get his players' bodies ready for Freeway League play. Salazar has set a goal for the team to be city champs and to make the playoffs.