Football team opens league play Oct. 4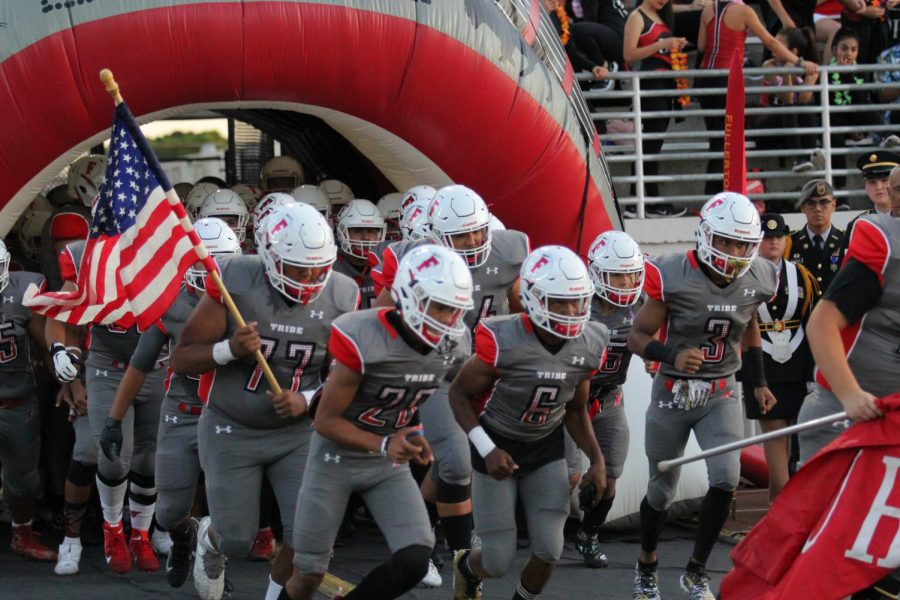 Michael Ureno, Sports Editor
October 3, 2019
The Fullerton football team (3-2) will try not to underestimate Troy (1-4) in Friday's league opener at Fullerton Stadium at 7 p.m.
Fullerton fans should wear white as they sit on the visitor's side for tonight's match-up. 
The Warriors have struggled with their passing game with only 86 yards. Their running game is a bit stronger at about 200 rushing yards, but the work has been spread among seven Warrior players instead of a star running back. The Indians will look for consistent defense from seniors Jeremiah Smith, Donavan Plante, Dj Irby and junior Hudson Chacon.
Despite a 68-0 non-league win last week, Troy comes into tonight's game as the underdog. For Troy quarterback Roman Arriaga, this is his first year playing football. Arriaga has played baseball as shortstop, third base and pitcher for the Warriors.
Coach Richard Salazar said after watching film, Troy looked more confident during its 68-0 win over Savanna. Salazar also said the Indians will not measure Troy by its 1-4 record but instead will go against Troy as if they where the number one school in the state.
"The team's main job this week is to refocus on what we can control, and to get the most out of our practices by working hard every day," Salazar said. 
Next week the Indians will play host to last year's Freeway League champions, La Habra High School. Highlander quarterback Ryan Zanelli is ranked No. 4 in the Southern CIF Section, Division 3. La Habra plays host to Buena Park tonight for its Freeway League opening.
The Fullerton offense has been led by senior Arthur Shaw, who is ranked No. 1 in rushing yards in the Southern CIF Section, Division 7. Shaw needs only 13 more yards to hit the 1,000 yards rushing mark. Originally, 1,000 yards was Shaw's goal for the season. It looks like a safe bet that the running back will exceed his own expectations.