Stay cool, look good with affordable fashion options
Rachel Koo, Reporter
October 24, 2019
October in California is known for being the "fire" month. Although we are heading into fall, the temperature this past week has been well over 95 degrees. In case you've already packed away your summer clothes in preparation for fall, here is a list of stores to snatch exact dupes of the most popular pieces right now to keep you cool in this hot weather.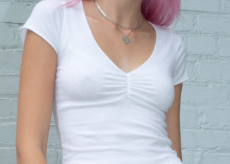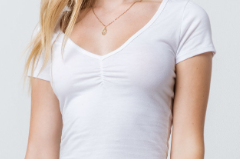 A white tee is a classic piece and a necessity for all closets. Brandy Melville's Gina Top, $18 (left) is cute, but only comes in one size and is a little pricey compared to the very similar BOZZOLO Cinch Front Tee from Tillys, $10 (right) each or 4 for $25 that is offered in a variety of sizes.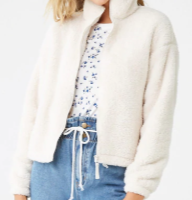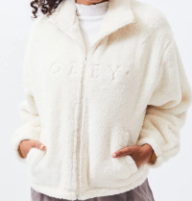 Though the afternoons are hot, the mornings can be quite chilly, with temperatures in the mid 60s. Stay warm with this  Ivory Obey Miley Full Zip from Pacsun, $74 (right). It's identical to the Faux Fur Jacket from Forever 21, $23 (left). For way less than 50% of the price, you can get a similar look.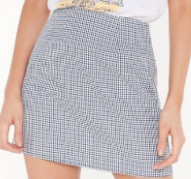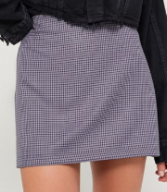 It's still warm enough for mini-skirts, but what if you're not looking to spend $50? The PrettyLittleThing Gimme Some Houndstooth (left) offers a dupe of the Urban Outfitters Gretchen Plaid Mini Skirt, $49 (right) for less than half the price. Both pieces include similar shades of blue and black, making them indistinguishable.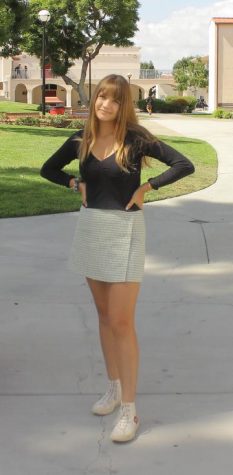 Sophomore Gabby Illioi, pictured above in the same style of skirt, confesses that she definitely paid way too much for the simple piece and wishes the brand had more sales. The skirt worn in the picture retails for $26 at Brandy Melville.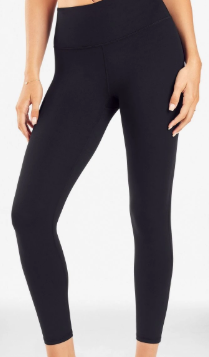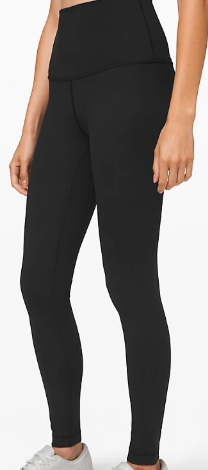 Whether it's warm or cold outside, students should have extra leggings on hand. Lululemon is a well-known brand among teenagers but they are definitely a lot more expensive than your average pair of leggings. Not only are the High Waisted Power Hold leggings, $49.95 (left) from Fabletics cheaper than the similar Wunder Under Super High-Rise Tight, $98 (right) from Lululemon, but Fabletics also offers a 2 for $24 deal when you become a member. Instead of paying $100 for one pair of leggings, you can get 2 for $24.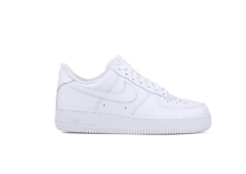 If you're looking for good quality shoes that will last you a while, you can't go wrong with these low top Nike Air Force 1s, $79-$120 (above). Not only can you wear these shoes for a comfortable night out, but also strenuous day activities. And if all white shoes aren't your style, Nike offers the Air Forces in multiple colors.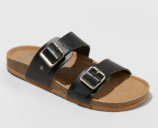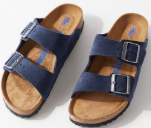 Target's Mad Love Keava sandal, $22.99 (left) are just as loved as the Birkenstock's original Arizona Soft Footbed, $135 (right). Target offers a dupe of the same style of the popular Birkenstock sandals that is $112 less and doesn't sacrifice style or comfort. Make sure to pick up a pair before the rain comes!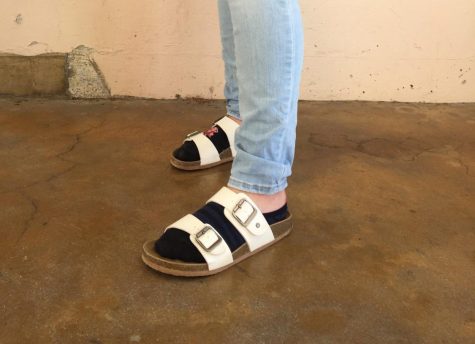 Junior Marie Stewart pictured above in the Target brand Keava sandal, says that she and her friends love the style of Birkenstocks, but they're sold at a price that an average teen would not be able to afford. "I love these from Target because they're in style and affordable," Stewart said.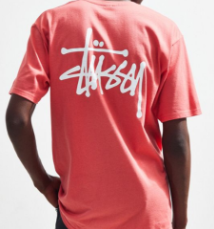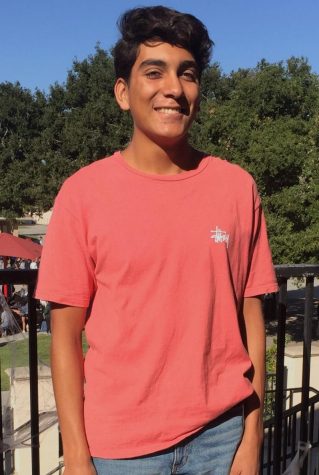 This Stüssy Logo Tee, $35 (right) sold at Urban Outfitters is a perfect colorful basic tee for men. The Stüssy Outlet Sale, a traveling outlet sale, hosted all across different schools and universities, is also a perfect opportunity to snatch a similar shirt or anything Stüssy at a discounted price. 
Upcoming and nearby Stüssy Outlet Sales
Walnut High School: 400 Pierre Road, Walnut, CA 91789 @ Front parking lot
Saturday, Oct. 26, 10 a.m.-2 p.m.
Garden Grove High School: 11271 Stanford Avenue
Saturday, Nov. 2, 10 a.m.-2 p.m.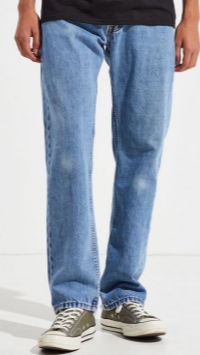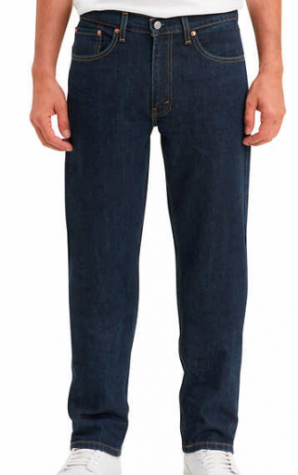 If you're looking for a pair of cheap, name-brand jeans, head to Costco. These men's Levi 505 jeans are sold both at Urban Outfitters and Costco. At Urban Outfitters they retail at ($90) but at Costco, if your family has a membership, the jeans are well under $20. 
Staying in style and staying cool doesn't always have to break the bank. Always keep an eye out for more affordable alternatives to your favorite pieces to save you money.