Speech and Debate becomes a fine art
State championships. National awards. The Speech and Debate program is one of the many draws to Fullerton Union High School.
Students must take at least one year of a performing or visual art (fine arts) to be eligible for University of California or California State schools. It is part of their A-G requirement. 
Although speech and debate is all about performance and public speaking, the class itself has been considered a college prep elective for years, making Speech and Debate difficult to fit into students' schedules if they wish to take it all four years.
Fortunately, the speech classes have been approved as fine arts classes for UC/CSU A-G requirements. Speech and Debate coach and teacher Emily Markussen started the A-G approval process at the beginning of the year.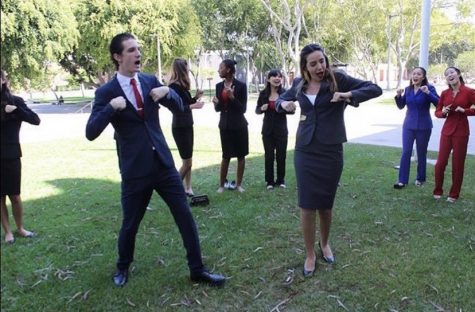 "I had students speak to me last year about how they couldn't fit speech in their schedule because they needed to pick up a fine art class instead," Markussen said.  "Seventy percent of students said that they would rather see speech as a fine art than as a college prep elective, so I went over to the counselor's office and started the process that day."
The process included drawing up an entirely new syllabus and getting the FUHS counselors, as well as the UC/CSUs, to sign off on the proposal. Changing Speech and Debate from a college prep elective to a fine art class is for the benefit of not only the students but the program itself.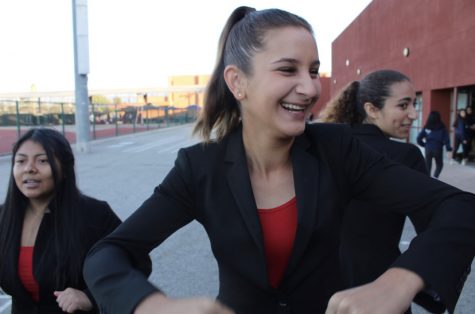 "My hope is that it will help us increase enrollment and introduce more people to what we do," Markussen said. "We have events you can write yourself. We have pieces that you can read as an actor and put feeling into. We have people who read the news and talk about it. We have people who like to fight. There is a lot of diversity within our program and I think that a lot of people don't realize that. So my hope is that if we can get them in the door; they will find something here that speaks to them."