Football team to play Sunny Hills for City Champ title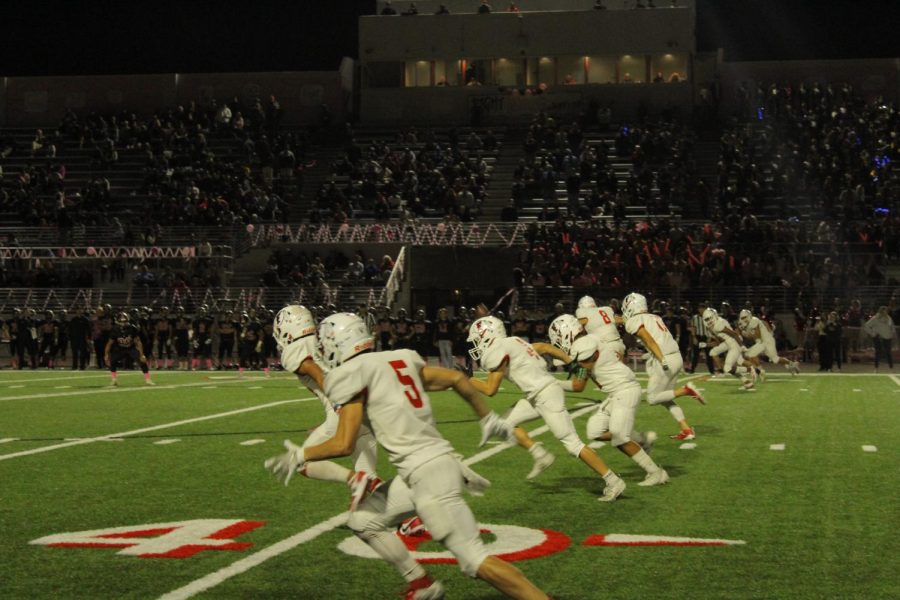 Michael Ureno, Sports Editor
October 24, 2019
Sole possession of second place in the Freeway League is on the line Friday as the Indians (5-3, 2-1) face Sunny Hills (6-2, 2-1) at home at 7 p.m.
Fullerton fans should wear pink on the home side for the annual Tackle Cancer Night.
"The game against Sunny Hills is like our Super Bowl," sophomore left guard Franklin Honrado. "Whoever wins is City Champ."
The Indian defense will look to stop Sunny Hills running back Jun Ahn. Ahn has been strong this season for the Lancers, including 13 carries for 90 yards and a touchdown in their 49-7 loss against La Habra.
Quarterback Dylan Neal is scheduled to start against Sunny Hills tonight. He missed last week's game against La Habra due to a shoulder injury. 
In the 21-13 win against Sonora on Oct. 18, Neal was 6 for 18 on pass attempts for 154 yards and threw two touchdowns.
Arthur Shaw had a big game against Sonora with 24 carries for 158 yards. He also had one catch for 87 yards and a touchdown.
The Indians beat Troy 28-21 in its first league game of the year, but Fullerton lost 44-20 to first place La Habra. The Highlanders (6-2, 3-0) will play host to Troy (3-5, 2-1) tonight.
The Raiders (2-6, 0-3) will travel to Buena Park (1-7, 0-3) tonight to determine which team finishes last and which finishes in fifth in the Freeway League.