November Briefly
Jamie Ma, Editor-in-Chief
November 7, 2019
Guest speaker inspires students at Fellowship of Christian Athletes meeting: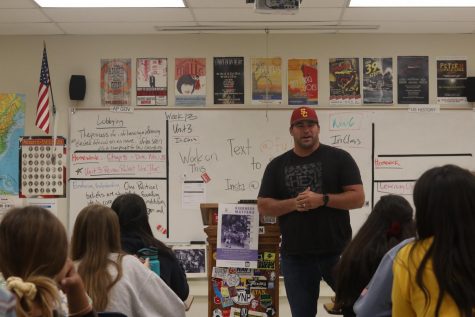 Adam Goodman, a former USC fullback and the Orange County director of Fellowship of Christian Athletes(FCA), visited FUHS as FCA's guest speaker. When Goodman tore his ACL and ruined his future plans for professional football, he turned to sharing his faith.
"I want to inspire kids who may have been like me," Goodman said. "But it's not about me. It's about love and self-sacrifice."
FCA meets every first Wednesday of the month in room 142 and provides free pizza. 
Students celebrate scholastic success on National First Gen Day:
The First Gen Club, a club dedicated to supporting high school students who will be the first in their family to attend college, will celebrate National First Gen Day at break on Friday. 
"I want to let students know that they can persevere despite their worries of college or if there are going to be people there to support them," said club adviser and Spanish teacher Abimael Mendoza, who was also a First Gen student.
Club president Jacquelyn Moran says students and teachers will be able to sign a poster titled "I Am First" as a symbol of their accomplishments. The club will also be giving away free t-shirts.
The next First Gen Club meeting will be Nov. 21 in Room 73.
Minimum Day Reminder:
Next Wednesday will be an early release day. Sixth period will end at 1:02 p.m.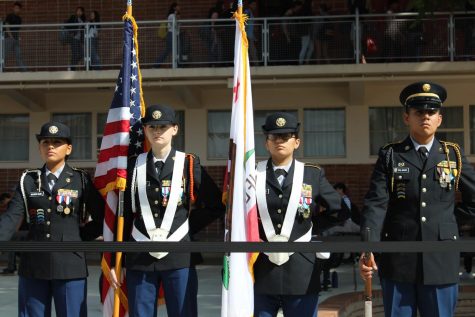 JROTC to perform at Veteran's Day Parade:
Fullerton High School's JROTC will march in the city of Fullerton's 32nd Annual Veteran's Day Celebration on Monday. The parade will begin at 10:30 a.m. at Downtown Plaza, adjacent to the Fullerton Museum Center on Wilshire Ave. and continue north on Harbor Blvd. The parade will end at Hillcrest Park, followed by an 11 a.m. ceremony.