New program combats teen vaping epidemic
She had a 104 fever but no other symptoms.
Antibiotics were ineffective.
She was only 19 and near death.
Doctors had no clue what was going on until they looked at her x-rays. Maryland teen Claire Chung had the lungs of a chain-smoking 80-year-old.
The cause? Vaping.
Since this experience, Chung has reached out to young people through social media to share her story:
"The pulmonologist, a lung specialist who looks at diseased lungs every day, was telling a NINETEEN year old girl that he's never seen anything like this before."
Chung's story is consistent with many recent cases, as the number of vaping-related lung injury cases has jumped to 2,602 and deaths to 57 according to a Jan. 9 US News report.
In wake of the vaping epidemic, the Fullerton Joint Union High School District has contracted with the Anaheim Regional Medical Center through its New Lung program to implement vaping and tobacco education and cessation training with students. Students who are found to be vaping or consuming nicotine and tobacco-based products on school grounds are referred to a one-hour class.
According to district official Karl Zener, the New Lung program focuses mainly on vaping nicotine, not THC or cannabis-based products.
"[The instructors] go through the health issues and work with students who may be addicted to help them quit," said Zener, who helped implement the program this year. Zener said that 31 students districtwide have been referred so far.
Parents can allow their child to opt-out of the class, but they also have the option of sending their child to the class even if they haven't been disciplined for smoking or vaping.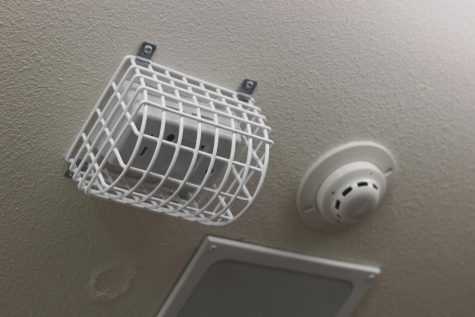 Although education is an important intervention, there are no guarantees students will listen. The Tribe Tribune interviewed a student who attended the new program after getting caught with a Puff Bar vaping device on campus.
"It was basically just a waste of time," the senior student said of the class. "It taught me about the negative effects of vaping, but it's not like I didn't already know that before. I vape on campus almost every day and it definitely didn't inspire me to stop."
The student said that fear tactics would be more effective in the nicotine education program.
"If I could change the class, I would make it way scarier," said the senior. "The only part that actually affected me was when they showed the lungs of someone who vaped next to healthy lungs."
According to Debra Gutierrez, a family physician at St. Jude in Fullerton, about 80% of the people who are being harmed by vaping products are teens, so it's clear that the products are marketed towards young people.
"They don't think it's harmful because it tastes good," said Gutierrez, who has seen an increase in lung injury cases in her own medical practice. "But there are probably at least a million or so chemicals in these products that they don't realize are there. There is a lot more product that you can deliver into your lungs without it being irritating like a regular cigarette would be, which is why teens tend to overuse [vaping devices]."
According to Zener, the district contraband canines (drug dogs) seem to have brought down on-campus drug possession significantly. He said that instead of recording about 15 "hits" per search when the program first started, each search yields 0-1 hits. Although the canines don't detect nicotine, Dr. Zener is confident that these drug dogs are sending a message to students about not possessing any drugs on campus.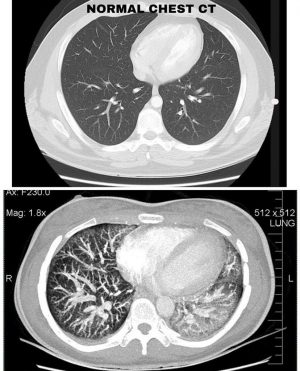 Fullerton assistant principal Craig Weinreich said that about 10 students from the FUHS campus have been referred to the New Lung program this year. Weinreich said the district also has installed nicotine detectors in the bathrooms this week.
 "We get non-stop calls complaining about people vaping in restrooms," Weinreich said.
The nicotine detectors quickly proved to be effective, with a few notifications just on the first day.  
While classes, drug dogs, and smoke detectors might help deter vaping, ultimately students must make the choice. Teens who vape need to accept the truth that lung injury can happen to them.
The 19-year-old vaping patient Claire Chung pleaded online: "Please take it from personal experience that this is NOT worth it from something as stupid as a nicotine device. The stories that you're hearing online are REAL. Death was a VERY real possibility… I may have permanent scarring in my lungs, and it's all because of Juuls and carts."