ASB announces Sadie's theme
1980s themed games ranging from Donkey Kong to Ms. Pacman will be available to students to play at this year's Sadie Hawkins' dance on March 6.
ASB announced the dance's combo 1980's/Stranger Things theme Friday with its final installment of a four-part video announcement teaser.
The "Upside Down Sadie's" theme was inspired by the Netflix original series Stranger Things, which is set in the 1980s. The theme taps into the nostalgic vibes of the 1980s, similar to depictions in movies directed by famous filmmaker John Hughes.
It's not a requirement, but traditionally Sadie Hawkins' dance encourages girls to invite boys to be their date. Traditional Sadie Hawkins' dances have dates wear matching country shirts. Since Fullerton hasn't had a Sadie's since 2016, ASB president Brooklyn Campbell is excited to bring back the tradition.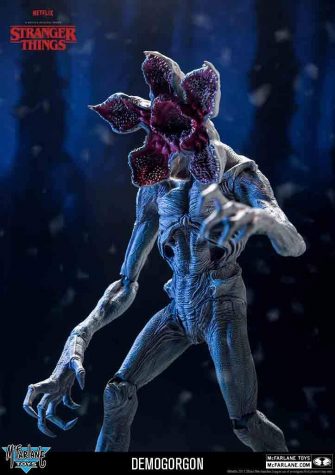 "We had done a winter stag, winter formal, and last year we didn't have a winter dance. This year we were looking at our calendar and we were, like, let's just add it and it's been five years so these kids haven't experienced Sadie's. We can do something fun with it so we kind of brought it back," Campbell said.
The Fullerton College gym will be divided into two areas. The room with the dance floor will be decorated as the Upside Down with black lights. The other area will be an 80s themed room where students can eat, take pictures, and play arcade games. Some games include Asteroids, Tetris, skeeball, foosball, Bubble hockey, Streetfighter, and Simpsons. ASB will have the help of the BEAST Program and the FUHS Theatre students with the decorations.
"Beast is making a demogorgon for us and Theatre is making us a backdrop entrance thing. They're kind of making us the time warp inbetween the 80s and the Upside Down," Campbell said.
The dance will take place at the Fullerton College gym from 7-10 p.m. Those who bought the Red or White Packages at orientation already have tickets. If people are unsure whether they bought the package, they can check the breezeway or the Activities window. For others, tickets will go on sale March 2-6 for $10 with IFL $15 without at break and lunch. On March 3 and March 5, ASB will be selling tickets after school for 30 minutes.