A Series of Unfortunate Events entertains despite dismal tone
Being trapped inside with nothing to do is largely unfortunate. Facing boredom is unfortunate. Having to do online school until the end of the school year is unfortunate. However, these unfortunate events are nothing compared to what the Baudelaire orphans experience in the critically-acclaimed Netflix original, A Series of Unfortunate Events.
The Netflix series is based on the book series of the same name by Daniel Handler under the pen name Lemony Snicket. The series focuses on Snicket (Patrick Warburton) researching the woes of three children: Violet (Malina Weissman), Klaus (Louis Hynes), and Sunny (Presley Smith) Baudelaire, whose parents were killed in a fire.
The children are sent to live with a terrible man named Count Olaf (Neil Patrick Harris) who is after their parents' fortune. As the series progresses, the children learn of a secret organization that connects them, their parents, all their guardians, Count Olaf, and Lemony Snicket as well as a schism that caused their parents deaths. All the while, they are avoiding Count Olaf's multiple schemes to get a hold of their fortune.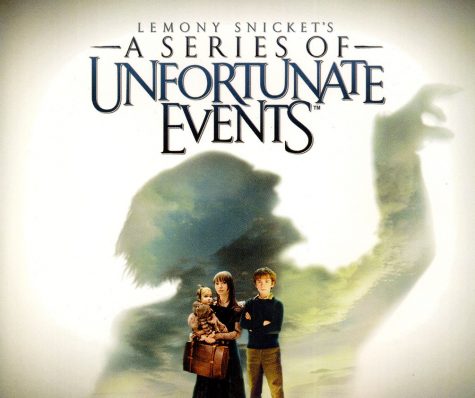 I first heard of this series in early 2016 when my parents gave me the first book in the series: "The Bad Beginning." Being an annoyed eighth grader, I thought nothing of it and put it on my shelf where it sat collecting dust until the next year when my family sat down to watch the new show on Netflix. I was surprised that the show was incredibly entertaining. I found the book after watching the first episode, and I read it religiously. I was further surprised to see how similar the book was to the show. And just like that, I was hooked.
I rewatched the series a few weeks ago, and still found it as entertaining as the first time I watched it. Highlight performances include Harris as Count Olaf and Warburton as Lemony Snicket. Each manages to balance both sad and funny performances. The show has excellent set design, and the music is amazing—the opening theme "Look Away" will get stuck in your head for hours.
The incredible set design mimics locations such as icy mountains, old houses, run-down towns, and extravagant penthouses. The costume design is also some of the best in the industry. Some of Count Olaf's disguises—including a scientist, a sea captain, and an annoying middle school P.E. coach—are especially well-designed.
Though viewers may be saddened, disheartened, or discouraged by its dreadful, melancholy, and monotonous tone, A Series of Unfortunate Events proves that even a story about three very sad children running from an evil man can make for a funny, enjoyable and excellent show. I have to say: I'm incredibly glad I didn't look away.
A Series of Unfortunate Events is available to stream on Netflix.