Belize immigrant completes full IB diploma track
When Tyrell Mendez visited Los Angeles for the first time, his sights were immediately set on his education.
"I remember very vividly driving past USC," Tyrell said. "My first thought when I came to America was, 'Wow, what is that?' It was my dream school."
Tyrell immigrated from Belize when he was 9. Now, at 18, Tyrell committed to his lifelong dream college, the University of Southern California, to study architecture.
As a child, Tyrell enjoyed taking apart, inspecting, and rebuilding electronics in his room. While this intrigue proved important to shaping Tyrell's curiosity, what sparked his interest in architecture specifically was television.
"I used to watch a lot of HGTV," Tyrell said. "I watched Property Brothers and Joanna Gaines, and got interested in the design aspect. Then I downloaded Zillow and would imagine myself living in all these big houses."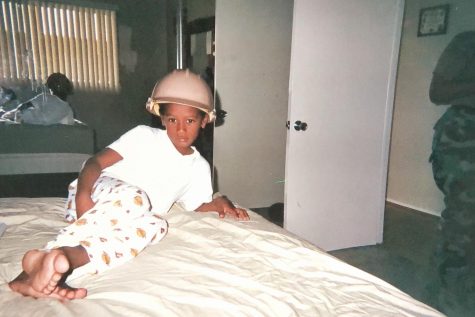 During his four years at Fullerton High School, Tyrell played water polo for three years and completed the full International Baccalaureate track, a difficult academic endeavour that very few students pursue, much less complete.
"It's for my family," Tyrell said. "Every family that immigrates to America wants more opportunities and a better life. They sacrificed for me and I don't want to let them down."
His hard work paid off, but it didn't start easy. Freshman year for Tyrell, as it is for many, was a trial run for the rest of high school.
"I was afraid of people being judgmental of what I said or how I dressed," Tyrell said. "I became self-conscious. I started becoming more reserved. But I've learned to accept that it's okay to be different."
He applied this attitude to all aspects of his life, especially in the classroom. To fulfill IB diploma requirements, Tyrell took the courses AP Human Geography and IB Anthropology with social science teacher Sharon Hollon.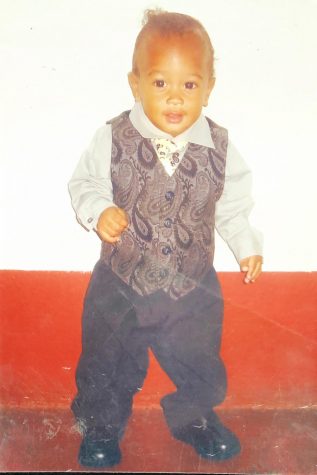 "He stood out, even in a group of 45 kids," Hollon said. "He'd have very audible lightbulb moments. He wasn't embarrassed if he struggled with a concept. When he got it, it was a victory. He'd have a very public, 'Oh! I get it!' moment."
Hollon taught Tyrell both his freshman and junior year.
"He didn't lose any joy or positivity he had as a freshman," Hollon said. "As students go through high school, they become more mature and less open to just the fun. Tyrell kept his love of learning, excitement about activities and can-do attitude."
But before immigrating to the U.S., Tyrell's relationship with school was different. He lived with his aunt, a teacher, for a year while his mother and grandmother moved first.
"I did not like school," Tyrell said. "I used to be a crybaby when she dropped me off at school. But, my aunt pushed me to keep trying even when I'd give up. She was the one who showed me how important education was."
Though Tyrell was young when he left Belize, he says it's still an integral part of his childhood.
"I lived in a very rural place," Tyrell said. "There were howler monkeys and toucans. There was a forest I'd play and get lost in. There wasn't technology readily available so everyone socialized. They gave you fruits and foods and it was easy to make friends."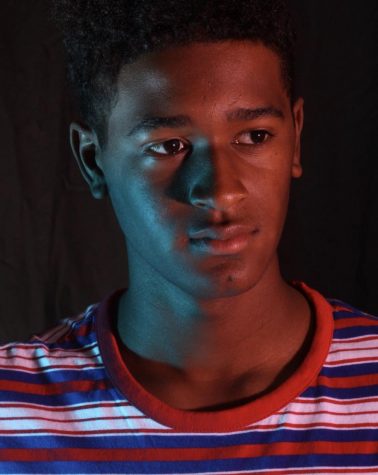 He still keeps close to his roots by volunteering with his grandmother.
"Every month, we fill these big barrels with food and clothes and personal hygiene products and send them to Belize," Tyrell said. "We have family there to distribute it."
Tyrell says he still misses Belize's nature.
"I had a bunch of adventures on my own," Tyrell said. "I miss the exploring. I went to this port on the ocean by myself when I was six. I remember once there was a boating race, and I sat in a kayak just watching."
Moving to Fullerton at such a young age understandably presented challenges.
"It was hard to communicate with people," Tyrell said. "I spoke broken English so it was hard to make friends. I missed my cousins, and there weren't any family members in my school anymore."
As time passed, Tyrell made new friends. Fellow FUHS senior Joyesha Hudgins met Tyrell at Orangethorpe Elementary.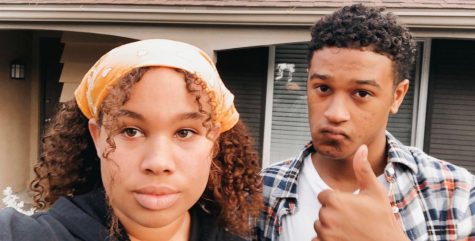 "We'd always play card games after school in the multi-purpose room," Joyesha said. "But honestly, at first I thought he was annoying."
Years later, the two remain close friends. Joyesha says they even made each other friendship bracelets before the stay-at-home orders. She says he's spontaneous, hilarious and kind.
"He likes to write letters," Joyesha said. "Some are for my birthday or the end of the year to show how much he appreciates our friendship. Some are just like, 'Class kinda sucks today.' But it's an ongoing joke that in these letters he invites me to his wedding. I'm keeping all these letters for confirmation."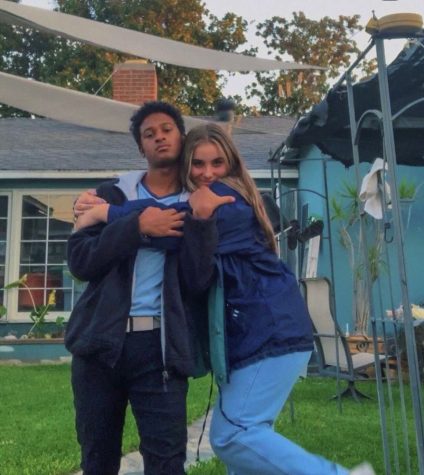 In addition to this future wedding, Tyrell plans on obtaining a master's degree in architecture after graduating college and working as a residential architect in Los Angeles.
Senior Toula Papadatos, who met Tyrell in Spanish class their freshman year, has no doubt Tyrell will achieve his goals.
"Since the day he told me USC was his dream, there was no doubt in his mind that he would be a future Trojan," Toula said. "He never questioned himself. He was confident in his accomplishments. When Tyrell wants something, he will do whatever it takes."