Tapia brings joy to others through art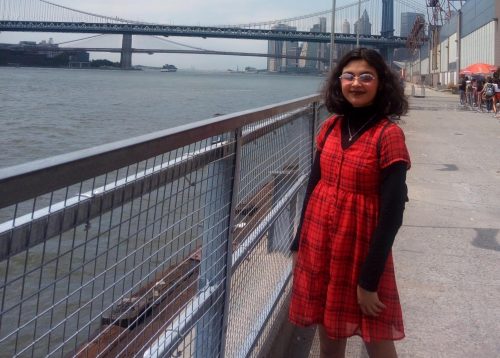 Two students stand in the front of the room presenting their oral presentations for IB English class. While the rest of the class takes notes, senior Bethany Tapia also leaves little drawings of each student presenter next to her notes.
"I gave them a little drawing and I would draw what their presentation was based on. As soon as everyone's presentations were done, I gave it to Mr. Indelicato to turn it in as a memory of the class, and I think he really liked it," Bethany said. 
And it's moments like these that show how Bethany's world has been driven by art.
"I remember I used to watch a lot of Disney movies when I was little and I thought, 'Wow those pictures are moving. How can I do that?' So I drew Disney princesses and their sidekicks and eventually I just kept going and going and now I am in AP Art," Bethany said.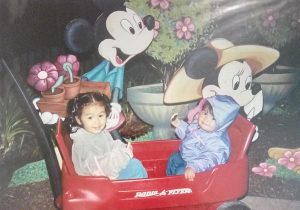 Bethany took art all four years at Fullerton High School. Starting with drawing and painting freshman year and finishing with AP Art 2 her senior year. This year, she submitted a piece for the Spam Art Gallery, an old advertisement-style drawing of her and her boyfriend holding spam.
  "Everyone had a different art movement and I had pop art so I could only work with three colors, so you got out of your comfort zone and worked on it," Bethany said. "It was really hard because the skin tone and hair are both on the brownish side so in the end I had to make my skin yellow. Because I was using primary colors, and my hair blue and the background red. And for my boyfriend I made his skin blue and hair yellow which was really odd looking but in the end it really popped." 
Bethany's AP art teacher Scott Hudson says although she is skilled in art, her personality is where she really shines.
"She is an amazing student. She is smart, very talented, and extremely responsible. Even better than being a great student, is that Bethany is an amazing person—kind, thoughtful, warm and caring to those around her. Her artwork is so well crafted, but she is so modest and humble about it," Hudson said.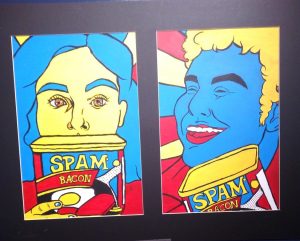 Although she exerts confidence in her art and in her personality, her boyfriend senior Devon Robinson says that Bethany was very different freshman year.
"When I met Bethany near the end of my freshman year in our ASL class she was the quiet girl who sat in the back of the class doodling in her notebook," Devon said. "It was only when I got to know her and talk to her did she come out of that shell and really begin to grow as a person and not just an artist. She really has a passion and love for art and it's only grown through the years I've known her."
Bethany will attend Fullerton College to major in illustration and possibly animation. Senior Ysabella Palomino is excited to see what's next for Bethany. 
"I've gotten to see Bethany's art style grow and become more distinct as she's grown more confident with both herself and her art style," Ysabella said. "She's very creative and takes in the things she observes and elements that she likes and integrates them flawlessly into her art. I've really enjoyed witnessing her journey as she explores more and more with her artwork and hope to see many more pieces from her in the coming years."