AP testing glitches upset students
College Board's decision to change the AP exam format into a 45 minute online exam seemed like an adequate solution to match the high school shift to distance learning. 
Although the shorter tests sounded appealing, many students and teachers had concerns. Students like senior Hana Kim say that although the tests are simpler, she isn't happy with the changes. 
"[AP exams] seem a lot simpler but it takes away from our hard work this past year," Kim said. "It's a bit unnerving because we don't know much about it."
AP Literature teacher Michael Alvarez was concerned about the lack of practice students had for the new version of these exams. 
"Another major concern is that students have spent four years in honors English classes preparing to handwrite timed essays," Alvarez said. "Now students need to type these timed essays. Students have not had practice producing typed essays in a timed situation."
In AP Calculus, teacher Shannon Butler had to prepare students for new problems.
"One thing that is a bit of a challenge, is that AP Calculus has never had a 25-minute free response problem before, so there aren't any practice problems of that kind to pull from for practice," Butler said.
However, these concerns were of little significance when the first week of AP tests started. The type of problems did not matter because some students weren't able to submit responses at all.
For senior Haley Knight, her Chromebook's cursor disappeared mid test during two of her AP tests.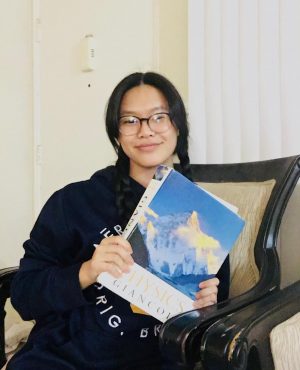 "I was very frustrated and annoyed because I spent time preparing and went through the stress of actually taking part of it," Knight said. "Now I have to take it again because of nothing I did, which kind of made it worse."
Junior Elistein Estrada had almost finished his AP Physics 1 exam, when he clicked the button to submit. But nothing happened.
"I was angry and frustrated beyond belief. I've already taken the AP Calc exam earlier that week and had no issues at all. I'm still angry that I have to take it again in June when it was clearly the other end's fault," Estrada said. 
Similarly, junior Miranda Van also was redirected to a page that said her responses weren't submitted. 
"I was feeling so hopeful towards the beginning," Van said. "Everything was going just the way I liked, smoothly. Once the end came, I felt so angry at College Board and their lack of coding a simple submit button," Van said. 
College Board recently announced students taking tests the week of May 18-22 will be able to submit through a personalized email address if they have any submission issues. However, due to security reasons, students who took tests last week will still need to retake their exams in June.