FUHS announces valedictorian, YouTube graduation
When Martin Vo received an email eerily titled "Grades" from principal Laura Rubio, asking to schedule a Zoom meeting with her and his counselors to "discuss a few things," his first reaction was pure fear.
"I thought I had done something wrong," Martin said. "I was shocked. I wasn't expecting to be valedictorian."
Out of a senior class of nearly 500 students, Martin finished with the top GPA, earning him the valedictorian title. He also completed the full International Baccalaureate track while acting as the varsity tennis team captain.
"One of the first impressions of Martin was how genuine that smile of his was," IB coordinator Mark Henderson. "He'd come into class at 3 after a busy day and always smile, sit down and work."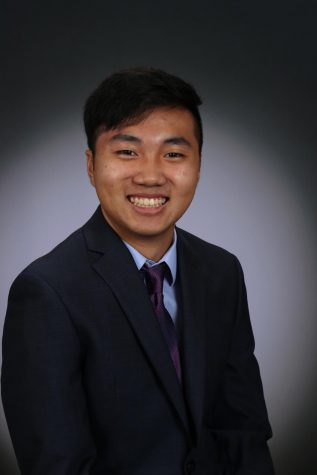 Though Martin was academically competitive enough to earn valedictorian, physics teacher Jim Pitochelli says it's Martin's humility that makes him deserving of the title.
"Although he was one of the top students, he never let his ego get in the way," Pitochelli said. "Martin has drawn many students to him because of his generosity and helpfulness. Not only did he help others in class, he was open to seeking and asking questions and getting help."
But Martin says things weren't always this way.
"Freshman year, I was closed-minded to a lot of things," Martin said. "I didn't meet new people or make friends. I hung out with my group, but after that year they all moved away."
But after a certain chemistry project with three other classmates involving ice cream, Martin began branching out.
"Me, Andrew Chung, Gabe Saada and Josh Park made ice cream for Mr. Oliva to taste test for extra credit," Martin said. "We put the ingredients in one bag, then put it in another bag full of rock salt and ice. We shook the bag and it exploded. But it stood out to me because I had this experience with these guys in this group who are my friends now."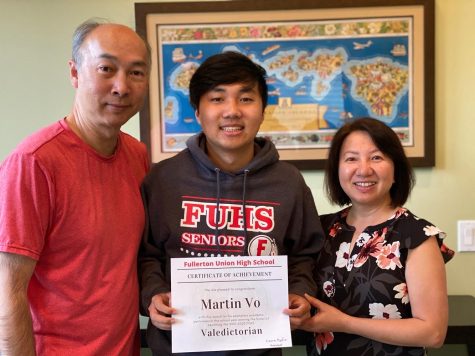 Outside the classroom, Martin served as varsity tennis captain. Junior Chris Tran remembers Martin's generosity when first joining the team.
"When I first came to tennis, I was garbage," said Tran, who eventually became Martin's doubles partner. "No one wanted to hit with me. But Martin would always come and ask me if I wanted to hit, or if I wanted to play one-on-one."
Head tennis coach Akhom Inthavong awarded Martin the Coach's Award and Doubles MVP for his hard work and outstanding performance.
"When I first came on as head coach, Martin was an average player," Inthavong said. "Martin was very hard on himself, but as he matured and learned that mistakes are a big part of growth. He became more confident and became one of the focal points of the team."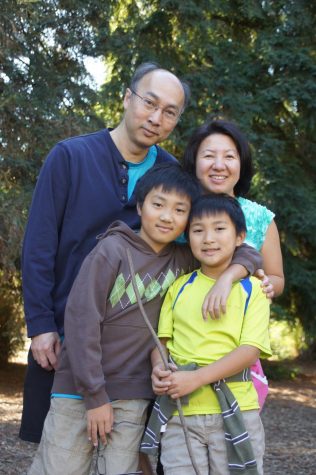 Martin will attend UC San Diego to pursue a degree in psychology, a passion he discovered after taking AP Psychology his junior year.
"It's interesting to learn how other people perceive the world," Martin said. "We learned how to be more understanding about mental disorders. We learned about the importance of sleep and good study habits."
After teaching Martin for two years, Henderson says Martin's perspective is valuable.
"He's at first quiet, but when you draw him out, he's worth listening to," Henderson said. "He was always willing to take a risk with an answer and always willing to try. Martin will not let you down."
While FUHS is excited to see what Martin accomplishes in the future, the impact Martin has made in this community will be missed.
"Sometimes I wish he were a junior," Tran said. "He's one of my best friends. It sucks that he's leaving. You know that saying, where the two closest people next to you reflect who you are? Once he's gone, a piece of me is gone." 
Martin will deliver his valedictorian speech through a pre-recorded graduation ceremony for the Class of 2020 May 27 at 7 p.m. Graduating seniors and families may view the ceremony via a YouTube livestream link on the Fullerton High School website.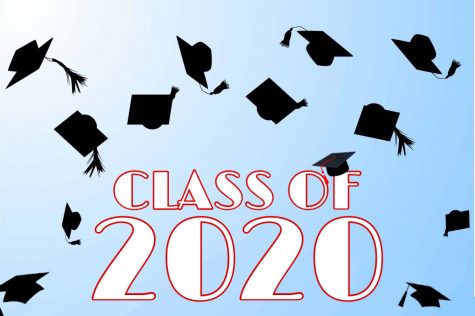 Salutatorian Rosemary Kehoe and ASB President Brooklyn Campbell will also deliver speeches, followed by a symbolic turning of tassels by senior class president Gwendolynn Gonzalez. Math teacher Blanca Villalobos and English teacher David Cagley will read graduate names.