Photographer, writer focuses on learning not grades
An aspiring author and photographer, senior Alexa Ruesga's passions have shaped who she is. Her personality makes her stand out to her teachers who appreciate her dedication to learning and to art.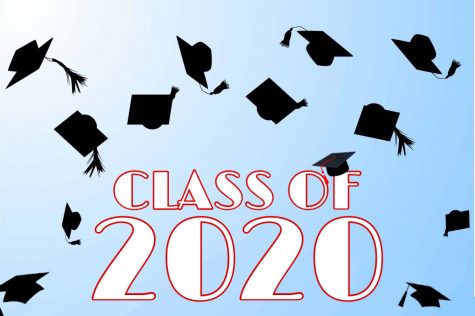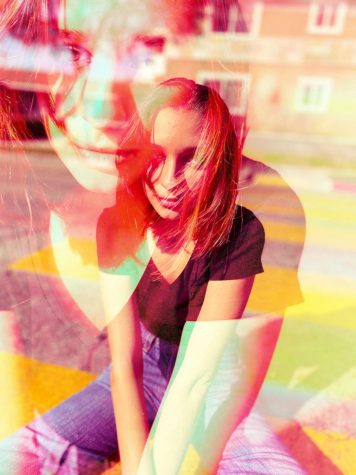 Photography teacher Maggie Crail loves being Lexi's instructor. Crail admires her openness and her methodical approach to her work. 
"Lexi is the type of student that is the reason why I love teaching," Crail said. "As an artist, she has grown in talent and work ethic every year." 
Lexi has taken photo classes all four years of high school.
"I love photography and being able to make my artwork weirder than everyone else because it relates to me," Lexi said.
Lexi also spends time writing fiction. She has one completed book and hopes to finish two more in June. Lexi's Nia Grey series follows two protagonists, Nia Grey and Xander Reines, through a series of realms, wars and mysteries. When the sky starts to rain ash,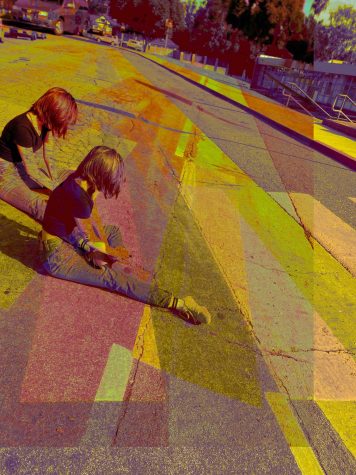 and birds begin to die, Nia believes it to be the end of the world. 
"Writing really helped me open up and discover all my emotions," she said. "Writing helped me sort through all my wild ideas that never seemed to make sense to anyone else." 
The majority of her stories are an interconnecting dystopian/fantasy series, but she has recently started a book about high school. 
It was in history teacher Mike Muhovich's class sophomore year that Lexi remembers one of her favorite high school moments. During AP European history a bottle of nutella was shared among her friends to celebrate their success in accomplishing the course. 
"His class was epic," she said. "Sure we learned but we had fun, and a lot of people forget to have fun."
She has had Muhovich as an instructor for two years.
"Lexi understands that there is more to learning than just the grade," Muhovich said. "She also understands the level of commitment in honors courses and at times you just have to work hard, apply yourself to try and match the content or academic challenge."
Lexi says she seldom worries about her grades. "I was raised to care about my actions and words to people rather than my grades because they don't define me," she said. "The more I worry about grades the less I can focus and understand what I'm learning." 
Lexi is a devout Christian with conservative political beliefs. Her strong views created a particularly rough moment when she was bullied during one of her classes freshman year.
"I had to be pulled out of my classroom when I was yelled at and berated in front of my entire class and it definitely changed me," Lexi said. 
Her experience did have some positive effects. She says she turned to writing and found ways to build her self-confidence.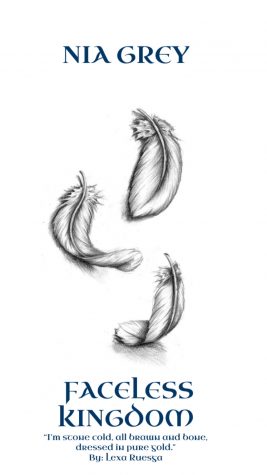 "My characters grew depth and stronger emotions to the plot," Lexi said. "I was able to place myself in my stories."  
Ruesga plans to attend Fullerton College. She hopes to become a writer but will likely study a variety of subjects—including English, youth ministry, criminal justice and even cosmetology—until she finds the right fit. With her willingness to try new things and a passion for learning, perhaps she will write about and photograph her future adventures one day.
In the meantime, here is an excerpt from her novel Nia Grey: Faceless Kingdom:
Xander sat in his prison cell and listened to the leaking sounds of water drop on the stone floor. He didn't bother to try to break the chains. This wasn't his first time. He knew they wouldn't break; he wasn't strong enough. He wasn't the King. 
His arms hung over his knees with his back against the damp cold wall. His golden hair fell over his eyes as he stared at the same spot on the floor. Dry crusty blood was there waiting to be scratched—or removed. But his body was limp and numb.
Xander was tired of this game he played. Tired of getting kidnaped on purpose, tired of hearing the same lies. He hoped they would let something slip. He wanted to hear more of their ideals and what made them this way. They were fallen angels; they were broken fae.