Fewer seniors apply to 4-year schools
Tribe Tribune editor Alexandra Williams has been on staff since freshman year. For three years she watched senior editors discuss their stressful college application process in the newsroom.
But this year is different. There's no talk in the halls, no casual conversations about application deadlines before the bell rings.
And maybe that's a good thing.
"I expected college application season to be more stressful and involved because I had heard seniors in the past talk about it constantly," Williams said. "But I think it's different this year. I personally cut down my college list, and many of my peers decided that they would rather go to the JC and not bother with college applications at all." 
FUHS guidance technician Michelle Dorado and head counselor David McIntosh say they are seeing more seniors choosing to attend community college instead of four-year universities after graduation. 
Dorado says the pandemic has increased the appeal of community college. 
"I think a lot of people are realizing now that there are really good opportunities, especially to do your general education and then transfer to your university of choice," Dorado said. "I think that option looks a lot more appealing now for students. It was going that direction before COVID anyway, but I also think it kind of maybe pushed it a little bit faster." 
McIntosh agrees.
"I think a lot of kids, even honors, AP, and IB kids, are choosing to start at a community college and get their general education out of the way so that when they transfer they kind of get an easy, smooth transfer but also pay half the price of what it would be to go to a four-year," McIntosh said.
Despite the increased appeal of community college, several seniors are still moving forward with their original plans.
Kaylee Ortiz, who's played softball since age 5, says she wants to go east with an athletic scholarship. California lacks seasons, says Oritiz, who would like to see fall leaves and winter snow. She plans to study sports psychology and is looking at small liberal arts colleges like Bowdoin and Williams as well as some private universities like Tufts and Wesleyan.
"I enjoy being known by my teachers, being able to talk to them and just having that personal connection, and if it's more than 30 or so students a class then you don't really get that connection," Ortiz said.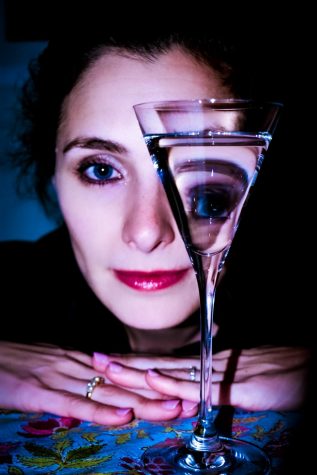 National Honor Society's vice president Sahej Grewal wants to go overseas and has applied to three schools in London. Grewal is a full IB diploma candidate and varsity tennis player. She is multilingual and enjoys translating academic content into Punjabi and Spanish for children through Khan Academy.
Grewal says she wouldn't have survived the college application process without her mom, her friend Gabrielle Platon and a great daily planner.
"[Gabrielle] is there if I need honest advice. I appreciate that she's there with an open mind and no judgement and is willing to put up with my antics," said Grewal, who also credits her mom for being a great role model, especially when it comes to handling responsibility and time management.
Junior State of America Club's secretary and delegate Emily Ruiz says she's applying to top schools like UC Berkeley and UCLA as well as a few Ivy League schools like Columbia and Brown. Ruiz is an IB diploma candidate and president of STEM Academy. She has always wanted to work in the medical field but has recently become interested in legislature.
Ruiz has the added pressure of having two sisters who've attended Ivy League schools; one went to Harvard, the other attended Brown.
"I think just the fact that they both went to Ivies, and I'm the last girl in my family who is applying this year, adds a bunch of pressure on me," Ruiz said. "With this process, I'm like 'Should I even apply? What if I don't get in?' and if I don't get in then are they going to be like 'Dang, she didn't fit the trend of the Ruiz females.'"
The application process is even more stressful for performers like Brittany Fisheli and Karina Hunt who must audition for spots in theater programs on top of completing the required applications. The process started early with first-round video auditions that included acting, singing and dancing.
Fisheli plans to apply to 17 colleges, including Emerson College, University of Oklahoma and USC. She started acting at a young age for television and found her passion for musical theater when she joined the FUHS theater program. She dreams of performing on Broadway.
"When I'm on stage, I can kind of let go for a little bit because life can be stressful and filled with drama so whenever I'm on stage performing it's kind of freeing," Fisheli said. "It's just a lot of fun and I'm doing what I love on stage, basically, and I don't know anyone who wouldn't want to do that."
Karina Hunt's top theater schools include USC, Columbia College Chicago and the University of Arizona. 
"I feel like I'm constantly behind even though the people in my life who are supporting me through this application process are like, 'No, you're not behind because there are people who are just starting to write their essays" which is fine if they're not doing musical theater," said Hunt, who hopes to earn a Master's of Fine Arts in Theater and work towards earning a theater teaching credential. 
"I want to learn everything," she said. "I want to explore." 
Feature editor Lynda Sambrano contributed to this story.