Dancers choreograph own show for Friday's concert
The FUHS Advanced Dance and Dance Production will host its Livestream Fall Dance Concert Nov. 20 and Nov. 21 at 7 p.m. Tickets are "pay what you can" but suggested donations are $5 for students and $12 for adults. Tickets are available at fuhs.booktix.com.
Dance teacher Andrea Oberlander says audiences should "arrive early, just like you would for an in-person performance." Dances taught via Zoom and filmed in the Fullerton auditorium have been pieced together to create a full length show. 
Sophomore Cole Thompson has choreographed a piece called "Paparazzi" by Lady Gaga for the concert.
Cole says that their number deals with the concept of fame. One dancer will play "the star," showing the rise and fall of fame and its effect on people's mental health.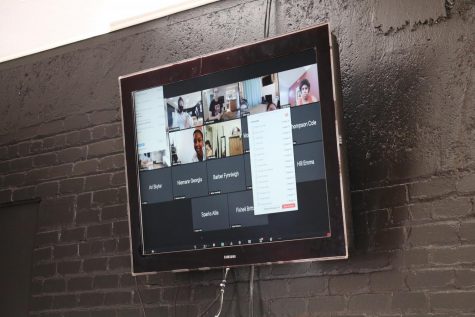 "It's kind of like a blend of jazz, funk, contemporary, with some more hip-hop influences, so it's kind of a mix of everything," Cole said.
Cole says the piece is timely because it focuses on mental health which is especially important now due to quarantines during the pandemic.
"I just wanted this to say it's okay to reach out, it's okay to ask for help, and when there is a ton of pressure on you, we tend to collapse. And that happens to me, too," they said. "Don't fight your battles alone."
Cole admits that choreographing through Zoom has been a challenge.
"When you are in person you can really see how everyone is moving and everyone's energy coinciding. When you are in person you can bounce off of each other's energy," they said.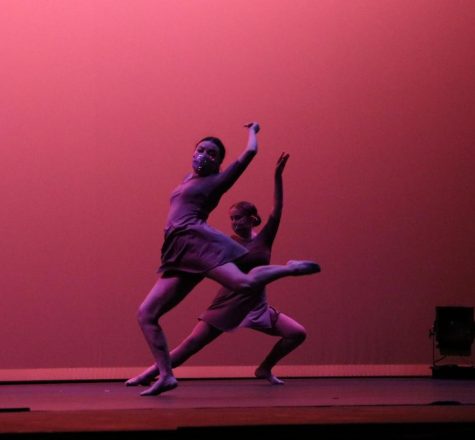 Cole says they are excited about the concert because students had complete creative control, including lights and formations.
"Honestly you can really have your complete vision come to life with it," Cole said. 
Sophomore Amanda White choreographed a piece called "Deceptions" using the song "Nothing is as it Seems" by Hidden Citizens.
She says the major motif of her dance is illusion.
Amanda explained how social distancing guidelines created unique choreography challenges. Alexia Martinez, Kelcie Barbour and Clarity Forniss will be Amanda's dancers.
"The dancers are all in black and then we were not allowed to actually touch because COVID, so I had to do a bunch of different spacings sort of things on stage to make it look different," said Amanda, who also had to overcome the timing challenges created by meeting through Zoom.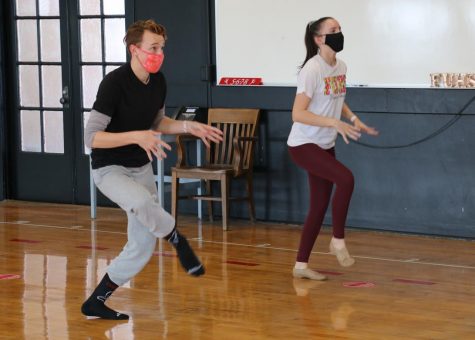 Sophomore Devin Glass co-choreographed with junior Alexia Strada a piece using
''Yellow Flicker Beat'' by Lorde. "It wouldn't be the same if it were a hip-hop piece,'' Devin said. "Contemporary really speaks with it."
Devin explained his concept for the dance which is centered around battling racism. "It's really just all of us coming together as a community,'' he said.